ACH System Automates Government Check Processing
Want a better way for your local or county government public works like utility departments to receive checks from customers?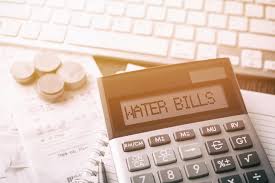 Use the Automated Clearing House (ACH) Network that combines financial institutions with processing systems as an intermediary to facilitate payment acceptance. This computer-based resource transfers nearly 22 billion annual transactions worth $39 trillion.
By enabling automated entries and transmissions, ACH transactions move money faster, easier, and safer. They also eliminate printed and handwritten checks, credit card, and wire transfer payments and their associated fees. Explore the essential facts below to understand how the ACH system transmits funds quickly from payers' bank accounts to yours.
Standard Process
Originators (consumers, corporations, or other entities) initiate direct bill payments via ACH inter-bank network requests. Originating depository financial institutions (ODFIs) take over, aggregating customer payments. Then they transmit accumulated transaction batches to the ACH at uniform times. Its operators receive and sort debits at three preset intervals.
Then, receiving depository financial institutions (RDFIs) credit your receiver or government bank account. Per National Automated Clearing House Association (NACHA) regulations, all ACH withdrawals from customer accounts settle in one business day while deposits to your destination account may take up to two.
Authorizations and Protocols
Clients and utility companies need to fill out electronic or paper ACH authorization forms to begin direct transfers between the two parties. All such payments require details including senders and receivers' bank account and routing numbers, account holder names, and financial institutions. Authorized documents give public works like electric, gas, water, and waste management providers permission to withdraw funds from customers' bank accounts automatically at agreed-upon dates and frequencies.
NACHA's operating rules govern the ACH Network. They define protocols for addressing accounts at various banks and formatting, communicating, transmitting, and processing debits. Company IDs are unique identifiers that allow the network to address all depository institutions. Similar to mailing addresses, they enable routing direct disbursements to correct locations for delivery to applicable account holders.
Processing Fees
Per NACHA rules, every financial institution originating and receiving ACH transfers must pay transaction fees that are proportionate to their network activity and volume. All users' combined funds cover the network's administrative and operating costs.
As a third-party vendor, E-Complish processes transactions for various ACH Network participants. Our in-house programmers will customize your web-based platform to automate your ACH payment processing. It performs network functions, arranges debits, and provides comprehensive tracking and reporting. ACH Processor is a convenient solution for one-time and recurring payments. It can handle fluctuating monthly totals like utility bills. Other ideal uses include amounts that remain consistent for longer periods like insurance premiums and loans.
Your E-Complish ACH Processor increases network efficiency. It meets NACHA, Federal Deposit Insurance Corporation (FDIC), and Payment Card Industry (PCI) compliance standards. You can trust that it also satisfies the industry's most stringent security measures.
Mutual Advantages
When you accept ACH transactions, you'll appreciate speedy processing. Unlike paper checks, you won't need to wait for postal deliveries and provide transportation to your banking institution to finalize deposits. Direct payments are more affordable to process than credit card payments. They automate accounts payable as well as accounts receivable, simplify collection, streamline reconciliation and reporting, reduce administrative costs, and enhance cash-flow management.
Not all patrons have credit cards. Some reserve them for luxuries instead of using them for regular monthly bills. So making direct bank transfers easy can help broader your client base. Account holders paying their utility invoices electronically exhibit greater customer loyalty, use extra value-added services, and maintain higher bank balances.
Consumers are grateful for the automatic convenience repeat ACH transactions provide. They reduce or stop late and missed payments. Your customers can count on their recurring remittances arriving dependably by due dates every month without concerns over the postal system losing their checks.
Direct payments give your clients a welcome break from writing, stamping, and mailing checks while your staff enjoys a reprieve from processing them manually. All parties value the network's high-security level since only legal account holders can initiate and allow debits. With money moving between two accounts, transfers decrease fraud and identity theft risks. Start offering preauthorized bill debits via E-Complish's ACH Processor to relish these and other biller/payer benefits.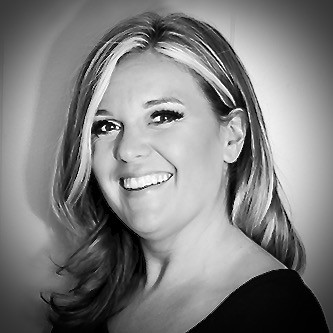 Amber Capece
Amber comes to E-Complish with 12 years of experience in the Hospitality Industry. We are sure you are wondering how…