Automated IVR Phone Payment Essentials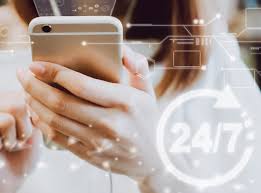 If live agents can't handle your company's call volume, interactive voice response (IVR) ensures cost-saving self-service efficiency. Today's intelligent and conversational systems offer technological advancements that exceed callers' expectations. Being aware of essentials like corporate needs and consumer priorities will help you embrace IVR's automated convenience.
Technology Basics
An IVR platform enables interactions between computers and clientele via voice, speech recognition, and phone keypad tones. Unlike automated attendants that route calls, an IVR accepts and processes inputs, returning results. After playing pre-recorded announcements, it delivers prompts that request responses to identify each caller's needs. Customer dialogues with the host system guide users through necessary steps. Personalized functions include obtaining information like account numbers and answering simple questions like account balance.
Modern sophisticated synthesized speech no longer sounds robotic like traditional computer-generated voices. Experts splice professionally voiced and recorded fragments together before playing smoothed versions to callers. Modern IVRs also boast improved speech recognition that exceeds 95 percent accuracy, making frustrating misunderstandings distant memories of earlier deficiencies.
Corporate Needs
Overlapping business concerns involve increasing customer self-service usage and reducing caller wait times while decreasing live agents' incoming calls. A universal self-service mentality prioritizes removing the friction that delays issue resolutions. Today's systems know who's calling, understand the context, and take action like real representatives. Companies credit such automation for shrinking operating costs so they can remain competitive. Processing client payments quickly without human intervention can boost your firm's bottom line.
Consumer Priorities
Instant access to powerful technology has turned consumers into critics. Snapchat, Twitter, and Facebook rants can harm your company's reputation faster now than in recent years. If your outdated IVR's cumbersome menus don't recognize callers effectively, customers may blast their disappointments across social media. Those using multiple payment methods might complain about noticeable differences between nimble apps and frustrating IVRs in online comments and reviews.
Perhaps you've replaced your IVR with new technologies including mobile, text message, app, and internet payment solutions. That means you aren't meeting the needs of clients preferring to handle transactions by phone. Surveyed online shoppers identified their top support choice as phone contact. Or maybe you've skipped IVR because you think patrons' favorite approach is talking with customer representatives. Actually, the research found that 60 to 70 percent of callers using IVRs are glad self-service automation avoids live interactions.
How can you prevent all of the above business blows? Junk a clunky old system. Upgrade to a highly proficient IRV that ensures speedy ease, handling customer calls every day and night at any time. Offering consistent intelligent experiences across multiple methods leads to consumer satisfaction.
Customizable Convenience
E-Complish's 24/7 IVR payment solutions add even more advantages. Each PCI-compliant phone system reflects your company's unique brand and sound:
DirectPay: Inbound IVR processes credit card and Automated Clearing House (ACH) payments.
EnterAct: Outbound calling service announces simple messages and collects customer payments.
Our hosted facility's advanced servers and security measures assure scalable reliability for our IVR payment system. It can conduct over 200,000 daily calls currently. The modular design connecting high-speed T1 circuits and IVR servers can accommodate unlimited future expansion. We can increase our capacity to welcome infinite new clients and call volumes. Precautions to avoid telecom or power failures include Internet redundancy, diligent around-the-clock network monitoring, and backups for our servers, power supplies, and physical location.
Typical Users
IVR payment systems are increasing corporate capacities to answer more calls and process more transactions in many industries including:
Utilities
Medical and pharmaceutical
Government entities (taxes, traffic tickets, vehicle registration renewals, etc.)
Retailers
Apartment complexes
Storage facilities
Public transportation and parking
Banks
Charities
Surveyed gas and electric company customers expect intuitive IVRs to offer appropriate navigation options, comprehend their selections, and conduct thorough account authentications without being excessive. Top-ranked features addressing utility clients' needs include voice and speech rate consistencies, explanatory menu options, self-service billing and payments, and optional touch-tone responses.
Medicare contractor IVR systems allow healthcare providers to request various information including transactions and overpayments. Quick automated results free busy representatives to handle complex or difficult issues personally.
Like the above examples, enlisting an IVR to expand your firm's customer service hours also will enhance your efficiency and revenue. Schedule a consultation or call the E-Complish sales team at 888-850-5318 today for a free analysis and online demos of our payment processing solutions. Our internal programming experts will customize your platform to fulfill your unique requirements.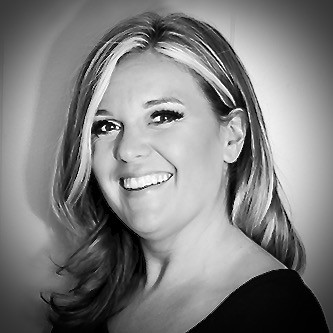 Amber Capece
Amber comes to E-Complish with 12 years of experience in the Hospitality Industry. We are sure you are wondering how…