B2B Payments Go Digital
Like business-to-consumer (B2C) payments, business-to-business (B2B) payments the exchange of payments between businesses for goods and services supplied have traditionally been handled using paper-based methods, such as invoices and checks. But just as B2C payments are increasingly "going digital", so, too, are B2B payments which makes a look at some key B2B payment trends well worth taking.
Growth, Growth, and More Growth
B2B payments are clearly in growth mode. For example, according to a survey by Mastercard, 82 percent of businesses have changed their methods of sending and receiving payments due to Covid, with 76 percent moving to "more digital" options. More than half (57 percent) of businesses that participated in the survey use digital services "more often" now than before the pandemic, while 50 percent added a new digital service for collecting funds.
Perhaps even more significantly, global technology research firm Gartner predicts that by 2025, 80 percent of B2B sales interactions between buyers and sellers will occur in digital mode.
Goodbye, Paper Invoices
Many businesses are automating the B2B accounts payable and accounts receivable processes by implementing electronic billing and payment solutions that allow them to issue digital invoices. The entities to which these invoices are sent can then view and pay their bills online rather than sending a paper check. Slightly more than one quarter (26 percent) of businesses queried by the Association For Financial Professionals (AFP) have jumped on this bandwagon, and 70 percent of B2B companies polled for a study by PYMNTS.com and American Express said they are undertaking measures aimed at digitizing accounts payable and accounts receivable in this or a similar manner.
Checks Check Out
The move away from paper checks is not only happening in the B2C space. Electronic check acceptance has also taken the B2B space by storm. A Mastercard study revealed that 68 percent of SMBs decreased their use of cash and paper checks "more than any other payment types during the pandemic." More than half (58 percent) of entities queried for the AFP study said their organization is either "very likely" or "somewhat likely" to convert the majority of its B2B payments to suppliers from paper to electronic checks.
B2B Payments on Repeat
An increasing number of entities offer recurring payments to consumers. Now, the trend is trickling over to the B2B side as businesses attempt to sharpen their competitive edge and in many cases, bump up order value by giving commercial customers the flexibility of making payments for goods and services over time rather than in one lump sum.
Big Benefits
Entities that move to digital B2B payments are reaping multiple benefits from doing so. One of these benefits is streamlined processing, with time and labor savings. While handling traditional B2B transactions can take large amounts of time and involve myriad tasks (such as tracking and depositing paper checks and recording payments), the automated nature of digital B2B payments simplifies collection and all the other steps that follow.
Additionally, unlike paper-based payments, digital B2B payments cannot be lost in the mail. They can be received just moments after they are remitted, meaning fewer late payments and better cash flow for the payee.
Reduced risk of human error (for example, in recording payments or matching invoices to payments) and fraud is another advantage enjoyed by businesses that gravitate toward digital B2B payment methods. By some estimates, virtual payment cards account for just three percent of targeted payment fraud; paper checks, for a whopping 74 percent.
E-Complish offers a variety of solutions that are as appropriate for B2B payment processing as they are for B2C payment processing. Schedule a consultation and learn more about it.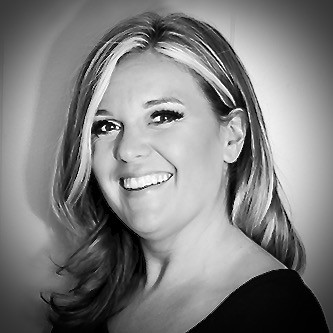 Amber Capece
Amber comes to E-Complish with 12 years of experience in the Hospitality Industry. We are sure you are wondering how…