Baby Boomers Bullish on Digital Payments
"Baby Boomers just aren't interested in financial technology and digital payments". That is an assumption many merchants make, but it is anything but accurate. What merchants do not know, but should, is that individuals in this age group born between 1946 and 1964 are a viable audience for web-based payments, mobile payments, text-based payments, and other digital means of handling their bills and financial affairs.
Fastest-Growing Financial Technology User Segment
A deep dive into research underscores the validity of our claim and supports another important point: Merchants that fail to promote digital payment options to Baby Boomers are falling short in their efforts to foster consumer loyalty and satisfaction, as well as sacrificing some of the benefits (e.g., cost and labor savings, to name a few) that come with boarding the digital payments train. For example, research by fintech startup Plaid revealed that the percentage of U.S. consumers who use financial technology for payments, banking, and investing increased from 58 percent in 2020 to 88 percent in 2021. This means more Americans now harness financial technology more than they do video-streaming subscriptions (78 percent) and social media (72 percent).
But more importantly, Plaid's research indicates that while financial technology adoption remains most prevalent among younger generations (95 percent of millennials fall into this category), an uptick in adoption among older consumers has helped to drive the overall growth of financial technology applications. In fact, Baby Boomers were found to be by far the fastest-growing segment of financial technology consumers, with its use among individuals ages 56 and older doubling year-on-year, to 79 percent.
More Evidence
A study by Mobiquity adds fuel to the fire. Of Baby Boomers queried for the study, 85 percent said they wish more businesses "had digital options", including payment options, available. Eighty percent noted that they feel "comfortable and confident" using new technologies, such as payment and banking technologies, and 78 percent claimed that they feel "safe and secure" doing so.
Additionally, 72 percent of participants in the study reported that they use more digital technology to accomplish daily tasks, such as bill payment and banking, than they would have had the COVID-19 pandemic not occurred. Seventy-seven percent claimed to enjoy trying new technologies.
Say Hello to Voice-Enabled Payments
While web-based, text-based, mobile and other seemingly sophisticated digital payment options are indeed gaining ground among Baby Boomers, some older consumers may not be comfortable using them. However, there is another alternative to offer individuals in this group: voice-enabled payments (also known as interactive voice response or IVR). With a voice-enabled solution, the only technology consumers need to use is one with which they are intimately familiar: a telephone of either the landline or mobile variety.
To initiate payments, consumers dial directly into a merchant's IVR system or call a toll-free telephone number. The system answers the call with a welcome message that provides instructions on how to proceed with the payment process. Consumers initiate and complete their payment by following a series of prompts, providing information to the system through voice recognition (for instance, verbally sharing bank account or credit card information), or by using the touchtone keypad on their phone.
Some IVR payment systems, including E-Complish's DirectPay, only share the business' name, rather than that of the solution provider, when answering consumers' phone calls and during the payment acceptance process. This increases consumers' sense of security and, in turn, the likelihood that they will complete the payment.
Schedule a consultation to learn more about E-Complish's complete cadre of payment processing solutions.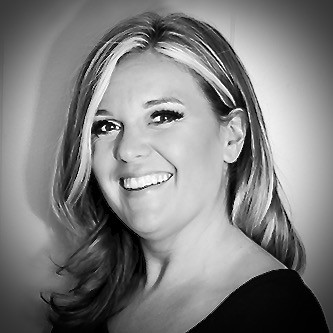 Amber Capece
Amber comes to E-Complish with 12 years of experience in the Hospitality Industry. We are sure you are wondering how…