Best Ways to Make Mobile Your Clients' Payment Choice
 Consumers love their smartphones and you don't need to look any further than mobile sales. Totals for all mobile sales will reach almost $157 billion this year, according to research predictions. That figure rose from around $116 billion in 2016 and roughly $81 billion in 2015. Those consistently increasing annual upticks are good indicators that smartphone transactions and app-based purchases will keep climbing even higher. By 2020, marketing experts foresee that number jumping up to as much as $336 billion.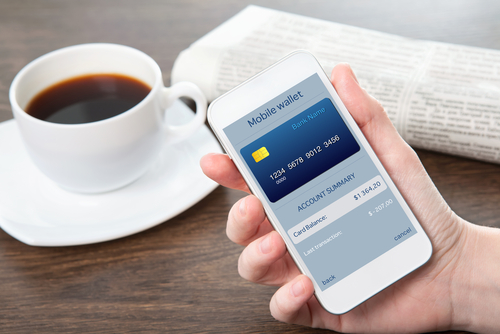 Growing Smartphone Popularity
Consumers use their ever-present smartphones for so much more than just answering calls, sending texts, and checking social media now. One growing popular use? Making purchases, both in-store and online and paying their bills.
Universal Solution
So, with the growing customer desire to make mobile payments, how can you encourage consumer adoption so you can take advantage? Offer E-Complish's MobilePay as the convenient answer to streamline web- and app-based purchases via portable devices. Optional Card.io's, card-scanning technology is an easy way for customers to add payment details without inputting them manually. They just use their smartphone cameras to take card images. Account numbers and expiration dates appear in corresponding fields automatically. Then prompts direct clients to enter their security codes.
When your customized platform is operational, educate, promote, and saturate your target markets with messages plugging your quick, easy payment methods. The tips below will help retailers/government utilities and financial district institutions/service advisors inform consumers about these simple and timesaving payment options.
Merchant and Utility Service Provider Tactics
Expand your payment options: Tech-connected consumers who prefer using portable devices look for mobile payment options when choosing retailers and utilities. If your payment options ignore their needs, you may lose their business to more forward-thinking competitors. Deploying MobilePay transaction options that are convenient for patrons will increase the chances that they'll return again and again.
Make your mobile solution easy to notice:  Take inspiration from businesses that are encouraging alternative transactions successfully. Gas stations, for instance, post mobile payment stickers at pumps and on entryway doors, so customers know before they reach checkout they can pay using mobile payments. Fast-food outlets feature card readers that flash smartphone payment logos across their screens. Apply those conspicuous promotional efforts to your website by displaying innovative transaction reminders as prominently as you do more traditional payment approaches.
Financial District Strategies
Leverage case studies: Researchers verify increasing mobile payment growth. A study found that 58 percent of developing country residents make one or more weekly smartphone transactions, compared to developed countries' 39 percent. If you're a banker or financial service provider, collect and spread customers' stories that humanize these convenient methods for others. Case studies describing positive real-life experiences will help turn potential users into loyal patrons.
Invest in grassroots campaigns: Security concerns top consumer reasons for not embracing smartphone payments. Handling transactions on portable devices is much safer than dipping or swiping plastic cards with signatures that clerks check rarely, if ever. E-Complish provides multiple protection layers. We customize all portals to obstruct fraudulent use. They meet payment card industry (PCI) compliance standards, so all encrypted transactions are secure. MobilePay's Card.io safeguards sensitive account details by not saving and storing card images and data. We host all software solutions at reliable facilities with backup layers that keep you in operation, even if power problems arise.
Your financial organization can encourage mobile adoption by educating consumers and running targeted marketing campaigns. Younger tech-savvy generations are the most likely portable device payment users. So, begin informational and promotional efforts as grassroots movements around colleges and cities where young professionals thrive. Then direct additional communications to older demographics who view security as a greater issue.
Broad-Ranging Social Practices
Post social networking messages consistently: All industries should target smartphone users where they hang out and connect online to expand their mobile payment customer base. Spread your convenient bill pay and/or purchasing messages by promoting your welcome solutions on several popular social sites.
Schedule regular social media ads: Making frequent free postings without branching out to include paid ad options is a huge mistake. You'll gain far more MobilePay adopters by marketing and advertising its highly requested methods at the same time on multiple channels. Prioritize Facebook and Instagram, which boast the top paid social media ads for all brands and business types wanting to reach interested tech-connected consumers.
Schedule a consultation to learn more.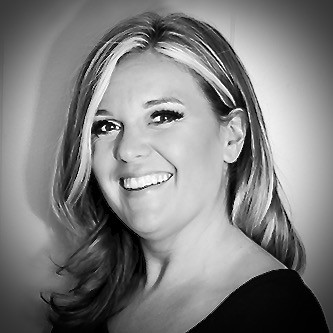 Amber Capece
Amber comes to E-Complish with 12 years of experience in the Hospitality Industry. We are sure you are wondering how…