10 Business-Boosting Resolutions for 2019
It's the end of December, but it isn't too early to start thinking about New Year's resolutions.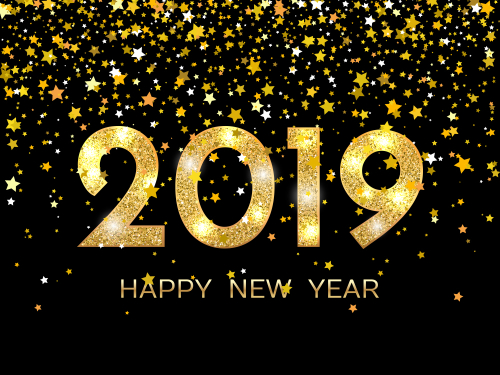 And while making a list of personal resolutions for the New Year can be a great idea, it's equally important for you to create a list of resolutions for your business. Here are 10 resolutions that should help to foster growth in the coming year.
Get a Clue About the Cloud
In the past, companies used software downloaded on physical computers or servers to run applications or programs. Migrating to the cloud permits these applications or programs to be accessed via the Internet. The benefits of opting for a cloud-based platform are many, including the ability to: scale up and down bandwidth-wise as needs change; save time and money on data backup and recovery through off-premise data storage; receive automatic software updates; avoid major hardware expenditures through a"pay-as-you-go" subscription model; access enterprise-level technology at a lower cost (again, through the subscription model); and enjoy better data security, to name a few.
Become Smarter About Artificial Intelligence (AI)
AI solutions are programmed or trained to "think" or act like humans. This year, consider combining AI with a human touch to improve customer service (and in turn, the bottom line). For instance, give customers the option to interact with an AI-powered chatbot to assist with payment and other questions. You might also leverage AI to automate routine processes (like billing and scheduling), as well as to analyze data for the purpose of optimizing outcomes (like identifying which customers will respond to a certain offer based on previous purchase patterns and targeting them accordingly).
Step up Cyber-Security Measures
Hackers have become increasingly sophisticated, creating the need for businesses to do more with cyber-security to safeguard customers and other data. Vow to install the latest security patches in a timely manner and to keep devices and systems offline as much as possible to decrease vulnerability to attacks. Adopt a layered approach to security that includes firewalls, antivirus software, physical security, WPA2 protocols to protect your WiFi network, and the use of difficult-to-guess passwords. Schedule a consultation to find out more about cyber threats and how to thwart them.
Go Paperless
Replacing paper-based practices and procedures not only saves time and money while simultaneously promoting environmental friendliness; it also better meets customers' heightened need for convenience and increases collaboration by making information exchange among employees an easier process. Easy ways to jump on the paperless bandwagon include sharing files through digital methods, such as Google Docs; storing files in the cloud; scanning and emailing documents rather than faxing copies; replacing mailed invoices and statements with digital ones; and adopting electronic billing, web payments; and electronic signature capture solutions.
Delve Deeply Into a Digital Presence
Consumers' ever-growing reliance on and use of digital channels to search for goods and services, as well as to pay for them, makes a strong digital presence imperative for players in every vertical market. For businesses with an eye toward prosperity in 2019, establishing and maintaining such a presence will necessitate investing in an updated website, as well as optimizing the website for mobile use, and engaging in properly targeted email marketing campaigns.
Be Social Media Savvy
Any business that doesn't have a social media presence puts itself at a competitive disadvantage. After all, that's where much of the customer engagement that builds business happens today. Facebook, Twitter, and even Instagram are social media channels well worth exploring.
Merge with Millennials
Millennials (born between 1981 and 1996) are poised to overtake Baby Boomers (born between 1946 and 1964) as the nation's largest living adult generation, according to population projections from the U.S. Census Bureau. The number of Millennials in the U.S. is expected to reach 73 million in 2019, up from 71 million in 2016. At the same time, the number of Baby Boomers is anticipated to decline to 72 million next year from 74 million in 2016. Such demographic shifts call for increased attention to Millennials' preferences. Case in point: how they like to conduct business. "Must-haves" include round-the-clock interactive voice response for payments and account information, enrolled (with password) and non-enrolled web payment capabilities, and text and chat messaging, including text-to-pay, and mobile-ready payment solutions.
Ditch Diversions
Many business owners allow their operations to go in too many directions, for example, introducing a new service or product that is radically different from the services or products they already offer. For 2019, resist the temptation to stray far from your business's original focus. Instead, concentrate on strengthening your core competencies.
Set Employees Free, Free to Do Their Jobs, That Is
We've said it before you hired competent staff, and you likely invested time and money in training them. Take advantage of this fact. Promise to back off and let employees do their jobs, which in turn will give you more time to focus on what you yourself need to do to grow your business.
Become a Better Communicator
Many of the problems encountered by businesses stem from a lack of communication between management and employees. This year, vow to do a better job of communicating with employees regarding expectations, problems, new initiatives, and any other important matters.
There you have 10 solid resolutions for 2019. Implementing any or all of them will definitely have a positive impact on the health of your business in the coming year. Cheers!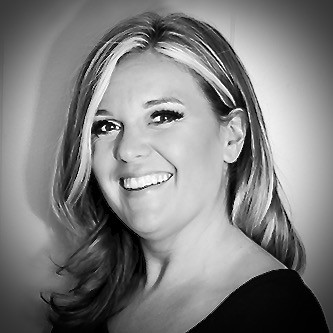 Amber Capece
Amber comes to E-Complish with 12 years of experience in the Hospitality Industry. We are sure you are wondering how…