Client Data Security – Avoid These 5 Careless Mistakes
Avoid 5 Careless Business Methods That Deter Client Data Sharing
An untrustworthy corporate reputation can make customers unwilling to share their personal and financial data, crippling your organization. Discovering which issues consumers consider suspicious can help upgrade your business practices to encourage confidence and loyalty. Below, we will discuss Client Data Security and the top five trust killers that deter customer data sharing.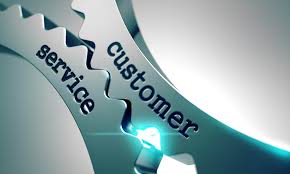 1. Inferior Customer Care
Complicated automated phone system menus and reps who recite standard scripts represent substandard customer service. Such frustrating episodes can prompt clients to boycott your company. Customer care agents must spend time helping callers in need.
To minimize problems, make clear speaking voices that are adept at their native languages available during extended hours. E-Complish's DirectPay is an easy way for clients to pay by phone anytime. We customize this solution to improve customer service, handle more calls, and speed up credit card processing.
2. Poor Online Security
Corporate breaches can slash your profits. A lost public trust may provoke countless patrons to stop using your services. Protecting company devices with security software is crucial. All computers, tablets, and smartphones need to be registered and updated with antivirus software.
Consider encrypting your Internet connection with a Virtual Private Network (VPN) so thieves can't steal and use sensitive information. By changing your IP address, troublemakers and websites will identify your VPN — not your devices so they can't access your remote servers. E-Complish's automated e-commerce solutions allow you to accept credit cards online while meeting the highest security criteria.
Your team and systems must be aware of pressing threats to avoid problems. Uninformed staffers accessing internal systems can cause serious consequences. With proper training, they can handle phishing scams and emails to prevent login credential thefts. Change all company passwords and check them for strength regularly. Use eight or more characters, combining upper and lowercase letters, numbers, and symbols.
3. Miscommunication
At times, you'll need customer information for business purposes or government requirements. That could include handling credit checks, processing credit card payments, and shipping products. If you don't explain your reasons to clients properly, they might feel that you're prying too deeply. Some consumers detecting fabrications about credit card detail usage might even file lawsuits.
Patrons who don't know how you'll use their data may pose questions or issue refusals. Clarify your need for their information upon request. "I don't know" and "I can't say" answers are major blunders that annoy savvy consumers. Every day people may not understand legal or internal industry jargon. So customize simple, straightforward messages for your target demographic's knowledge level.
4. Unprofessional Landing Pages
Make your first impression count on your website and social media landing pages. Depicting your company unprofessionally is a troublesome sign. Confusing layouts and typos can squelch interest before prospects conduct business. Excess popups or ads imply that sites represent low-class operations immediately.
Links that redirect to error messages or irrelevant pages indicate sloppiness. Disparaging comments can compel visitors to leave before establishing relationships. Aim for polished looks that exemplify your corporate character. Visitors should be able to grasp your purpose quickly and navigate your sites easily.
5. Selling Client Data
This widespread practice may increase revenue, but most customers don't appreciate it. Unless you offer an essential service, selling personal details could be detrimental. It destroys trust rapidly by showing that you value patrons only for their monetary worth.
If selling information is imperative, notify clients first. They need to give consent by signing contracts or license agreements before utilizing your services. Smart mortgage lenders inform buyers prior to trading them.
Transparency and Trust
The above issues can harm your public reputation. Prospects who view your operation as untrustworthy will give their money and facts to competitors. So reserve personal account details for legitimate purposes, and trade information only after receiving permission.
A recent survey asked purchasers to rate 46 organizations in seven global business categories on trustworthiness. Top rankings were primary care physicians, new finance options like PayPal, e-commerce firms like Amazon, consumer electronic makers, banks, insurance providers, and telecom carriers. Internet leaders like Google and the government followed. Next came retail and entertainment companies. Social networks including Facebook placed last.
Untrustworthy firms face data collection difficulties or impossibilities, despite the values they offer in return. But when highly trusted establishments ask for information, many satisfied customers share it willingly. Studies show that using and protecting personal data transparently reinforces trust. Consumer faith stems from past benefits and confidence that honorable organizations will safeguard personal records via strong encryption and stringent data policies. Schedule a consultation to find out more.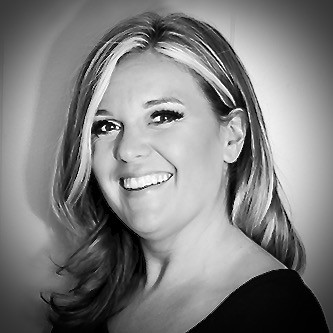 Amber Capece
Amber comes to E-Complish with 12 years of experience in the Hospitality Industry. We are sure you are wondering how…