Consumers 'Sign on' to E-signatures
The pandemic has brought many changes in the way consumers pay for goods and services, with a shift to contactless options at the top of the list. However, it has also pushed E-signature technology to the forefront as consumers aim to go "contact-free" in all aspects of their lives, not just payments. Additionally and not surprisingly there's more momentum to come.
E-signature and Payments Basics
Before looking at the growth of E-signatures and E-signature solutions, here is a brief take on what E-signature solutions are. In short, E-signature solutions enable merchants to send electronic documents (EDocs) to consumers for their signature. On the payments front, EDocs can be used to formalize a single payment or payment plan. They can also be leveraged for related purposes, such as online applications for financing or agreements with merchants or other companies.
Consumers receive an email invitation to sign the document(s), which are pre-populated with payment details and other important information. They review the EDoc(s), then upload, type, or draw their signature before returning them to the merchant.
Shift Takes a Sharp Turn
The introduction of PDFs several years ago kicked off a shift from paper-based documents to EDocs (and by extension, E-signatures), but the real push in this direction was felt only when the pandemic reared its head, according to a consumer survey conducted by Adobe Digital Insights. Findings from the survey indicate that a "surprising" number of U.S. consumers (27 percent) first signed a document electronically in 2020, after the advent of COVID-19. Documents signed included loan and payment agreements, among others.
Much of the growth in EDocs and E-signatures is attributable to younger consumers, the survey also shows. Slightly more than half (53 percent) of GenZ respondents queried by Adobe Digital Insights said that 2020 was the first time they signed a document electronically. By contrast, a far more modest 30 percent of Baby Boomers who participated in the survey made their first foray into E-signatures that year. Interestingly, an overwhelming majority (79 percent) of GenZ consumers queried for the survey were not aware that E-signatures existed prior to the pandemic and had never had a chance to sign documents digitally until COVID-19 made its appearance.
Usage on the Rise
But this is just the tip of the iceberg. In yet another interesting conclusion drawn from the survey, approximately half of GenZ and millennial consumers increased their use of digital documents last year, as did slightly less than one-third of Baby Boomers. Younger consumers were also a catalyst for the spike in E-signature usage in the financial services industry, with 80 percent of GenZ and millennials worldwide signing financial documents in an electronic fashion.
Finally and perhaps most significantly survey results underscore the fact that merchants that have not introduced EDocs and E-signatures would do well to do so now rather than later. Based on its research, Adobe Digital Insights predicts that an "overwhelming majority" (76 percent) of consumers worldwide will continue to sign documents electronically in a post-pandemic world. According to the company, more than 63 percent of American consumers now consider companies that do not offer E-signature options to be behind the times.
With E-Complish's EDoc e-signature solution, EDocs are generated via our web-based HostPay system, by customer service representatives using our VirtualPay system, or through our  DevConnect API. Once EDoc(s) have been sent, they are identified as "pending signature" within VirtualPay or DevConnect. Consumers and merchants alike are then notified via email that the EDoc(s) have been signed and are pending approval by the merchant.
Schedule a consultation and learn more about EDoc and E-Complish's complete cadre of payment solutions.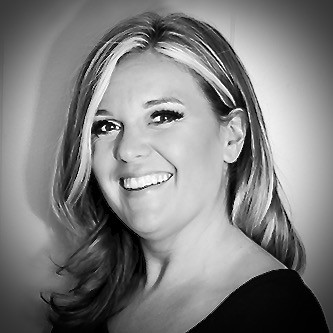 Amber Capece
Amber comes to E-Complish with 12 years of experience in the Hospitality Industry. We are sure you are wondering how…