Continuous PCI Compliance Improves Data Security
Credit cards rank high among preferred consumer payment forms with almost 60 percent of Americans using them instead of cash. Researchers forecast that purchasers will make just 23 percent of point-of-sale transactions with cash in 2017.

Even with the convenient advantages of accepting cards, your company may have concerns about their associated risks.
Achieving and sustaining Payment Card Industry (PCI) Data Security Standard (DSS) compliance will boost customer information safety. Protect your firm and all involved parties by reviewing ongoing merchant/processor requirements and potential non-conformity consequences.
Global Administrative Forum
The Payment Card Industry Security Standards Council (PCI SSC) which enforces compliance was established and managed by major credit card brands. Since 2004, the DSS has enabled the world to adopt uniform safety measures that inspire and improve client information defenses. The obligations apply to multiple entities storing, processing, and/or transmitting data. That includes merchants, acquirers, issuers, financial institutions, processors, and service providers involved in card transactions.
PCI compliance requirements and protective measures affect software design, network architecture, policies, procedures, and security management. Your firm can implement additional best practices and safety controls to enhance mandatory minimum defenses so you and fellow merchants can mitigate further risks.
Safety Standards
Basic obligations cover six areas with sub-requirements explaining components, guidance, and testing details further. Additional responsibilities apply to development and manufacturing firms. Merchant and payment processors must:
1. Establish and uphold secure networks and tools:
Install and keep firewalls protecting cardholder data.
Not utilize vendor-supplied security parameters and system password defaults.
2. Safeguard cardholder information:
Protect stored data.
Encrypt card payment transmissions across vulnerable public networks.
3. Maintain vulnerability management programs:
Provide malware system protections and update all anti-virus programs or software regularly.
Develop and oversee secure platforms and applications.
4. Implement robust accessibility and constraint methods:
Limit internal customer data access on a need-to-know basis.
Identify and verify system component retrieval.
Confine physical contact with cardholder details.
5. Observe and test system networks regularly:
Monitor and track all client data and network resource access.
Test security processes and systems routinely.
6. Enforce personnel policies addressing data security.
Protected Information Types
Understanding which sensitive data needs protection is vital. That goes beyond financial records including credit card numbers to encompass all personal details identifying individuals.
Staffers writing down card specifics and social security numbers may help hackers or identity thieves unintentionally. So defenses are necessary for such information during all processing, storage, and transmission steps in all locations from in-stores to customers' premises to online.
Non-Compliance Consequences
Data breaches and thefts may inflict serious long-term problems on all credit card parties. Losses are much greater than records alone. So PCI compliance benefits everyone.
Following fraudulent hacks, your company may experience these financial liabilities and repercussions:
Card brand penalties and fines
Replacement card costs
Higher future compliance rates
Card acceptance termination
Legal, settlement, and judgment expenses
Decreased customer confidence and lowered credit ratings, harming your reputation
Increased data breach vulnerability
Job losses among information security executives
Significant sales declines, causing downsizing or business closure
Ongoing Responsibilities
A key myth involves one-time compliance making your organization secure forever. One successful PCI assessment or system scan indicates conformity at that current moment only. Your company has an ongoing duty to maintain the latest standards throughout its duration. That means performing continuous evaluation and remediation to ensure cardholder data safety.
Breaches harm all business sizes and types. Hackers evolve as fast as security experts develop solutions to hinder them. So you must remain vigilant about protecting your firm by following all current requirements and future updates. PCI SSC released version 3.2 in April 2016 with last October 31 as its effective date. Compliance is mandatory by February 1, 2018.
Payment Platforms
Feeling overwhelmed? No need. Recruit E-Complish as your service provider to help you achieve and maintain PCI compliance. Standards vary by vendor size and additional criteria. Check the PCI merchant levels to find your firm's corresponding description and obligations. Then choose customizable, automated payment platforms from your Level 1 processing partner.
Innovative online-to-phone solutions ensure initial and ongoing PCI compliance and many other benefits. E-Complish hosts all applications at facilities featuring the utmost reliability and security. Backup layers safeguard against power issues. We tailor our encrypted web-based tools to inhibit fraudulent activities and their related costs. Call 888-847-7744 to request a free consultation today.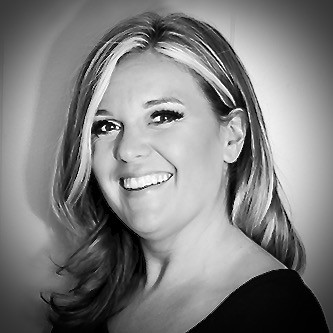 Amber Capece
Amber comes to E-Complish with 12 years of experience in the Hospitality Industry. We are sure you are wondering how…