Convincing Customers to Adopt Mobile SMS Payments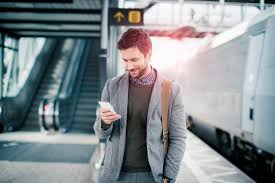 In our mobile society, short message service (SMS) texting is a common personal interaction method that has become an easy bill-paying solution.
Texting has a 98 percent open rate, which far outshines other communication channels. And marketing messages have a 45-percent response rate, which is over 10 times greater than emails and direct mail. SMS payments can boost your firm's transactions, engagement, and profits. Sharing convincing reasons for embracing this system will get more customers on board.
SMS Transaction Advantages
Today's consumers can pay for goods and services via text messages from their smartphones without downloading apps or using credit card terminals. Paying bills from all SMS-equipped mobile phone brands and models, even older versions, is simple. Because this fast system expedites transactions from anywhere at any hour, it saves patrons time and frustration.
Diverse industries are harnessing texting power to simplify buyers' lives. Whether your firm is a utility provider, financial lender, or insurance company, your clients will appreciate the convenience of handling recurring bills through E-Complish's SMS platform. Your Text2Pay subscribers will receive payment-due messages. Responding with their personal identification numbers (PINs) completes mobile credit card processing instantly, safely, and securely.
Credit Card Perks
Abusing credit cards can cause debt problems, but responsible control trumps debit card usage. Sharing the many advantages with your customers will help them see why texting credit card remittances is such a sensible choice.
Signup bonuses: Standard debit cards provide zero to minimal incentives while numerous credit cards offer considerable rewards for trustworthy usage. Good credit enables approvals with $50-$250 or even higher signup bonuses. Certain cards allow redeeming points for air travel or gift cards.
Cash back: Many credit cards reimburse clients 1- to 5-percent cash back on their purchases who pay their bills in full every month. Internal controls that discourage carrying balances minimize temptations to charge unaffordable items and services.
Points: Users may earn as much as five points for every dollar they charge. Upon reaching certain thresholds, they can redeem their points for store gift cards. Turning those cards into special-occasion presents is an easy, cost-effective way for busy people to take care of shopping for family and friends.
Frequent-flyer miles: Airline credit cards help cardholders accumulate one mile for every one or two dollars they spend. Within just a couple of months, customers can combine accrued free miles with signup bonus miles to cover 50-100 percent of flights.
Investment rewards: Certain cards offer higher cash-back rates when purchasers deposit those rewards into investment accounts.
Safety: Paying by credit helps patrons avoid fraudulent charge losses. Counterfeit debit card transactions take money from bank accounts instantly. Consequences of resulting legitimate online payments and checks bouncing include insufficient-fund fees, unhappy creditors, and damaged credit ratings. Reversing forged debit transactions and restoring assets to clients' accounts takes time during bank investigations. But credit card companies and merchants don't hold cardholders responsible for fraudulent amounts.
Grace periods: Debit card purchases remove money from bank accounts instantly. Thanks to delayed due dates, credit card transactions leave cash in place for two or three weeks. Holding onto those resources longer provides dual advantages. When patrons pay credit card bills from high-interest bank accounts, they earn more on their funds during grace periods. Using credit cards routinely means shoppers don't need to check their bank account balances frequently to avoid overdrawn status.
Universal acceptance: Hotels and rental car companies take credit cards more readily than debit cards because the former allows them to add extra charges for any damages patrons might cause. Before accepting debit cards, such businesses may require placing holds on sufficient dollars in bank accounts. Merchants in foreign countries are more likely to welcome credit than debit cards, even when the latter display major bank logos.
Credit scores: Prudent credit card usage helps people establish credit histories or improve their ratings. Credit card companies report their payment activities to credit bureaus. But since credit reports don't include debit card transactions, they don't influence credit scores.
Insurance: Generally, credit cards provide various valuable consumer protections like extended product warranties and insurance covering travel and rental cars that many users are unaware they receive.
Combined Benefits
Restricting debit cards to ATM access is beneficial for responsible credit card users. Those who've misused credit cards can discover incentives to improve their habits. All consumers who combine 24/7 texting convenience with credit card perks will appreciate your secure, punctual SMS payment system. Schedule a consultation to learn more.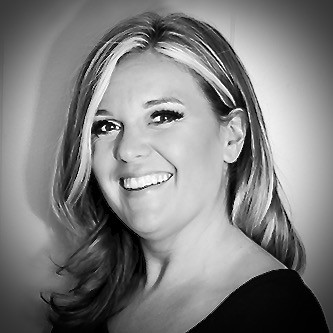 Amber Capece
Amber comes to E-Complish with 12 years of experience in the Hospitality Industry. We are sure you are wondering how…