Delivering on the Promise of Further Late-Night ACH File Distribution
Additional late-night delivery of ACH files to all Receiving Depository Financial Institutions (RDFIs) has become a reality. In response to requests from ACH industry participants, both Automated Clearing House (ACH) operators, namely, the Federal Reserve and The Clearing House have implemented service enhancements centered on additional deliveries of ACH files in the late evening hours on business days.
Here is a look at the enhancements and the ins and outs of the new ACH file delivery services.
How the Enhancements Impact ACH File Delivery Scheduling
With the enhancements in place, Federal Reserve RDFIs now receive late-night distributions of ACH files that would otherwise have been delivered on the morning of the next business day. This new file delivery, which began on Monday, September 12, occurs on Monday through Friday nights by 11:30 pm ET.
Similarly, with the addition of late-night ACH file distributions on Friday nights as of Friday, September 16, The Clearing House RDFIs now receive ACH files throughout the business week rather than Monday through Thursday. Payments that would have been delivered the morning of the next business day are now distributed on Friday nights by 11:30 pm ET. The delivery supplements late-night Electronic Payments Network (EPN) distributions on Sunday through Thursday nights.
What 'Late-Night Files' Contain
ACH files delivered in keeping with the enhancements contain all ACH payments received by ACH Operators since the previous transmission deadline, including:
One-day ACH debits and credits scheduled to settle at 8:30 am ET on the next banking day (e.g., Friday night file delivery for Monday morning settlement);
Two-day ACH credits are scheduled to settle at 8:30 am ET on the designated banking day (e.g., Friday night file delivery for Tuesday morning settlement);
Returns.
U.S. Treasury payments may also be included in this distribution. However, such files do not include Same Day ACH payments, because the latter will have already been completed before the late-night files are generated.
Other Particulars
Additional processing of late-night files by RDFIs is optional. RDFIs can use the payment information received during late-night ACH file distributions to process payments earlier. However, they can also continue with processing as before the enhancements were implemented, in other words, processing files the morning of the next business day after receipt, prior to the 8:30 am ET settlement.
Applicable rules and requirements for received entries apply, and there are no accounting, settlement, or billing changes associated with the additional file distributions. Settlement for ACH payments contained in these late-night files occurs at 8:30 am ET on the banking day designated in the entries.
What Benefits Late-Night Delivery Brings to the Table
In a bulletin published earlier this year, Nacha notes that providing additional ACH file distributions to RDFIs between existing AC file delivery schedules will "accelerate the delivery of some volume of ACH payments that would otherwise be received the morning of the next business day" and that RDFIs "would be able, though not required, to better reflect customer account balances for payment activity that will settle the morning of the next banking day (or in the case of a two-day credit, the second banking day)".
For example, according to Nacha, an RDFI could show by Saturday morning "pending credits and debits to a customer's account that are received on Friday night, allowing the customer to have better knowledge of what their account balance will be at the opening of business on Monday morning".
What's more, the enhancements are said to improve processing efficiency for ACH Operators through faster clearing of ACH files. Without them, there would be a need to hold files for the next banking day, including over a weekend.
Schedule a consultation and learn more about how E-Complish assists with such payments.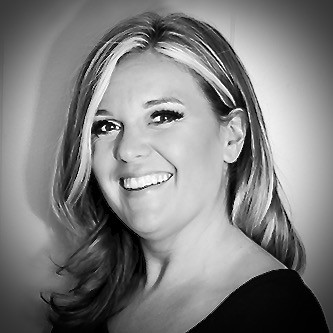 Amber Capece
Amber comes to E-Complish with 12 years of experience in the Hospitality Industry. We are sure you are wondering how…