Digital Payments: The Next Frontier for Healthcare Providers
The U.S. healthcare market is robust, with an equally healthy (pun intended) prognosis going forward. The Office of the Actuary at the Centers For Medicare & Medicaid Services (CMS) expects U.S. healthcare expenditures to reach $4.03 trillion this year and to trend steadily upward, totaling $4.26 trillion in 2021, $4.50 trillion in 2022, $4.77 trillion in 2023, and $5.05 trillion in 2024. However, the overall industry prognosis is still guarded, and healthy providers need a new payment technology "prescription".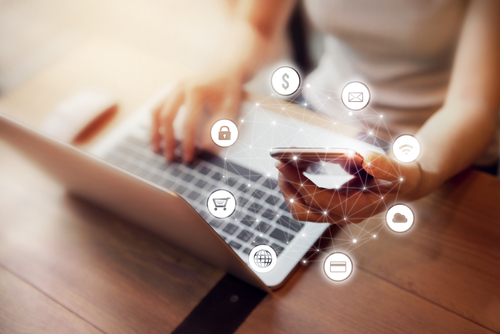 That "prescription" likely includes solutions that allow consumers to receive bills electronically, as well as to pay for care online via computer, by using a mobile device, or even through a text message. According to Business Insider Intelligence's Healthcare Payments Report, better-informed consumers and a push to combat the complex and opaque medical billing process are "creating demand for innovation in the healthcare payments space".
Wanted: Electronic Options
Research conducted by Qualtrics indicates that "existing digital options", like "a standalone provider portal only scratch the surface of the payment experience that consumers expect". Of consumers queried for the survey, 77 percent said they want to receive electronic statements from their physician or other healthcare providers. However, only 23 percent reported that they already do.
The survey also revealed that 83 percent of consumers prefer electronic payment methods for medical bills. Additionally, 85 percent of consumers prefer to handle all their healthcare payments for one practitioner in one place.
In fact, if the survey results are any indication, opting against introducing digital payments may cause patient loss for healthcare providers 87 percent of which, the research revealed, still rely on paper-based and manual processes for handling collections. Sixty-three percent of individuals who participated in the survey expressed a willingness to consider switching healthcare providers to enjoy a better (i.e., faster, more convenient, and potentially more secure) payment experience, such as that offered by digital payments. Younger consumers are more apt than Baby Boomers to make the change 28 percent more likely to do so, according to the survey.
Better Collections
Aside from better satisfying patients' needs and demands, "filling a prescription" for one or more electronic payment methods can also be at least a partial cure for healthcare providers' collection woes. Healthcare providers typically send paper statements weeks or even months after patients' appointments. This, according to the Qualtics study, could explain why it takes 74 percent of healthcare providers that responded to the survey for more than one month to collect each patient's balance owed them. This does not even take into account the time and labor needed to deposit checks and wait for them to clear.
By contrast, with electronic bill payment options in place, bill payment is so easy for consumers. Because they can pay their bills 24 hours a day, seven days a week, and 365 days a year in some cases, such as with mobile payments, from wherever they happen to be they are more likely to take care of their invoices more promptly. The inconvenience of writing a check, finding a stamp, and going to the mailbox disappears, along with such excuses for payment delays as "the check must be lost in the mail" and "I haven't had a chance to get to the post office to buy stamps," to name a few.
In fact, according to E-Complish's research, businesses that have adopted electronic billing and payment presentation solutions see, on average, a 20 percent reduction in costs and a 15 percent reduction in missed or late payments. Nearly half of all enrolled customers pay their bill the day it is received.
E-Complish offers a variety of digital payment solutions that could be a good Rx for healthcare providers of all types. Schedule a consultation to find out more.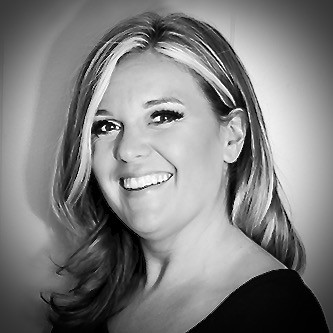 Amber Capece
Amber comes to E-Complish with 12 years of experience in the Hospitality Industry. We are sure you are wondering how…