8 End-of-Spring Summer Prep Tips for Businesses
Okay, so spring hasn't ended and the "real" start of summer June 21 is still several weeks away. But Memorial Day is when the season unofficially kicks off is almost here. That means it's time for small businesses to get ready to "spring" into summer. Here are some tips to get you started.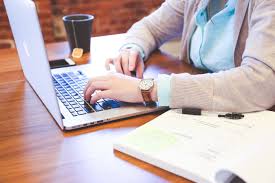 1. Get Proactive About Vacation Plans
By now, those employees who plan to take a vacation this summer are either making plans or have finalized them. If you haven't done so already, ask staff members who have yet to request paid time off (PTO) whether they will be doing so, and for which days. Give employees a deadline for submitting their PTO requests, so you can shift assignments if needed as well as arrange for "reinforcements" (see Tip 2 for more on this) in plenty of time.
Speaking of vacations, if you're planning one of your own, now is when you should decide which trusted employee(s) will "cover" for you during your absence and immediately inform them about it. Don't wait until several weeks from now, as you don't want to scramble for "reinforcements" at the last minute.
2. Evaluate Staffing Needs
If summer is your busy season and especially if you have many employees going on vacation at the same time you may need to look for temporary help from a staffing agency or find "pinch-hitters" on your own. The more you procrastinate, the more difficulty you will probably encounter in locating the right outsourced personnel for the job(s). Remember, unqualified help is no better than inadequate staff resources.
3. Take Steps to Promote Employee Productivity
It's no secret that warm summer weather makes some employees less productive because they want to be outdoors, enjoying the sunshine (or maybe at the beach). If possible, compromise a bit by creating an outdoor area where they can take breaks or enjoy lunch. You might also want to devise some type of competition or incentive to bolster productivity maybe a long lunch or an afternoon off for those who meet a target of some type.
Another tip for supporting and enhancing summertime productivity: Ensure that it's neither too hot nor too cold in your offices. If employees aren't comfortable, they will likely not work to capacity.
4. Formulate and Finalize Summer Event Plans
Many companies hold some type of morale-boosting summer event for employees, for example, a picnic, barbecue, outing, or other kind of fun gathering. The earlier you plan this event from figuring out the best date in keeping with scheduled vacations to securing the venue, ordering food, and more, the more likely you will be to pull off a successful event. The later you get started, the fewer options you will have.
Does your business sell a product or provide a seasonal service? Now is also the time to set promotion plans in motion.
5. Put Mobile Payment Options in the Order
Offering customers a way to make payments via mobile devices is important at any time of the year. However, it's critical during the summer, when people really don't want to be indoors paying bills and would rather have the ability to do so anytime and anywhere. So, ensure that your mobile payment solution is working properly, or implement one now.
6. Do a Little Preventive Maintenance
If the weather in your area isn't already hot, it will soon be. Instead of getting caught with a broken air conditioning system (and disgruntled employees) on the first truly warm or hot day of the summer, have the system checked out now? Engage an HVAC professional to perform any preventive maintenance.
7. Review Your Business Continuity Plans
Summer is storm season in some parts of the U.S. What will happen if the weather prevents employees from reporting to work, but the "show" must go on? Is there a way for employees to work remotely? Do you have or need a backup generator in case of a power failure? All these questions are best answered ahead of the season.
8. Clean Up the Mess
It's not too late to do some last-minute spring cleaning in your office and around the premises. Increases in employee productivity and enhancement of company morale happen when desks are clean and organized, the extraneous paper is shredded and discarded, and the like. And regardless, who wants to return from summer vacation, only to find a mess?
Now that you're on the road to having summer in hand, enjoy the rest of the spring. Schedule a consultation to find out how E-Complish can help you with the right payment solutions no matter the time of year.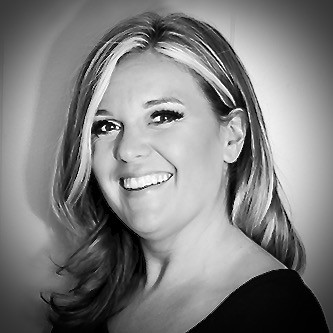 Amber Capece
Amber comes to E-Complish with 12 years of experience in the Hospitality Industry. We are sure you are wondering how…