Enhance Customer Accounts to Boost Conversions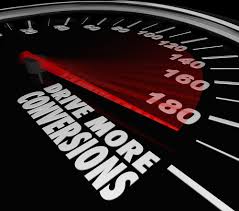 Does your website allow patrons to place orders and check out without registering? Then you're excluding multiple online customer accounts. 
advantages that can increase conversions and earn consumer loyalty. Consider offering these flexible features to maximize convenience for repeat shoppers.
Numerous Wish Lists
Mixing all products of interest in a single wish list is confusing. That inefficiency doesn't encourage online purchasers to return to your e-commerce store. Instead, helping them maintain separate records empowers shoppers to keep up with their current needs, gifts they should order soon, and items they'd like to get someday.
Other themes cover merchandise for upcoming projects, vacations, and personal special occasions. Permitting users to designate lists as private or public boosts customer satisfaction. Display categories so visitors can click to access saved items quickly. Send emails to remind them of products they singled out and alert them to order promptly when inventories get low.
Several Payment Methods
Will customers see too few payment options on your e-commerce store? Then those wanting more choices may shop elsewhere. Some alternate cards according to balances or credit limits. Others pay for personal and business charges separately. Offering multiple transaction methods lets patrons pick ones that accommodate their current monetary availability or suit other needs. When your site displays different credit and debit card numbers, shoppers can select their preferences quickly. Freeing them from entering account information for every order saves visitors' time and sanity.
E-Complish's VirtualPay combines all our web-based merchant solutions in a single cohesive interface, streamlining the checkout process. It provides credit, debit, check, and Automated Clearing House (ACH) verification services. We ensure compliance for all Visa PCI merchant levels. Our fraud detection suite protects against data theft and fraudulent purchases for every annual transaction-processing amount.
Pollsters report that top online retailers provide 25 percent quicker checkouts than typical vendors. Your clients will welcome E-Complish's e-commerce merchant account solutions like HostPay to expedite secure sales. The website link's recognizable design and branding inspire customer confidence. Following purchases, patrons receive email order receipts instantly.
Promotional Code Field
If your internet store's payment option section doesn't include a place for promotional codes, shopper irritation may rise while hunting for it in other areas or on different screens. But providing a field for coupon and gift card redemptions among standard transaction methods decreases checkout confusion. Simplify selection by displaying saved balances so customers can apply remaining amounts to specific orders.
This convenience becomes even more helpful for visitors splitting payments for personal, gifting, and/or business purchases. So place elements where customers expect to find them. In case separate fields are necessary for coupons and gift cards, keep them together whenever possible to promote easy use.
Various Shipping Addresses
Inputting shipping addresses for each purchase frustrates consumers. So does placing individual orders to buy multiple gifts. Patrons will appreciate your website storing all previously used addresses and allowing them to specify different destinations for every item or package on a single invoice. Those conveniences build loyalty, particularly before holidays. They also persuade shoppers to return whenever they want to send more presents or supplies to others.
Free Shipping
Have you ignored your freight rates and strategies? Researchers predicted that over 48 percent of 2016 holiday shoppers would choose online merchants providing shipping promotions. Consumers' expectations for no-charge and discount transport offers can hinder sales if your costs are high. They prefer spending a little more per product to get free delivery over paying shipping fees on lower-priced items.
Order Summaries
After visitors check out, do they see just product details with tracking links? Then feature extra options on account pages to inspire additional sales. Invite shoppers to print invoices, post reviews, and buy supplementary items. Enhance your order summary screen to combine reasons for return shopping with customer service. Display browsing history and recommendations for related or similar merchandise patrons might not have noticed. Requests for add-ons like accessories and replacement parts could rise.
Flexible Purchasing
Your goal may be for most customers to open and reuse their website accounts frequently. But since some people don't want to keep their personal information online, make visitors aware of one-time purchasing options without user names and passwords to avoid data storage. To gain the most logged-in advantages from the highest customer count, offer discounts or other incentives for new registrations.
Schedule a consultation to learn more.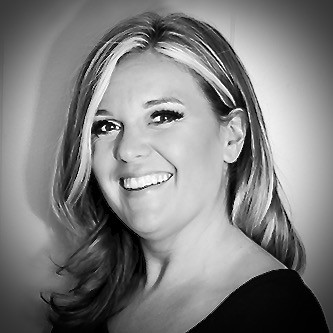 Amber Capece
Amber comes to E-Complish with 12 years of experience in the Hospitality Industry. We are sure you are wondering how…