Everyone Appreciates Electronic Bills and Payments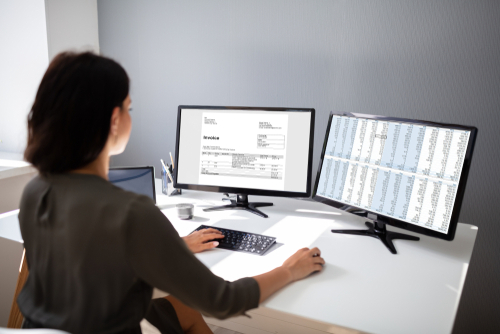 Companies, customers, and the environment receive benefits from electronic bill presentation and payment (EBPP). This modern solution allows your firm's emails to alert clients to view their invoices online and then conduct web-based transactions. Reviewing research and statistics will help you make the wise decision to offer this practical innovation.
Biller Benefits
Problems: Processing payments manually is time-consuming and costly. Companies spend 75 cents to $2 per document they generate and mail typically plus $1.25 more for every customer paper check they process. Emerging technologies have been driving all industries to increase service efficiency. So established remittance routines are becoming obsolete quickly.
Solutions: Streamlined bills reduce or eliminate long manual processing periods and administrative workloads, freeing employees to handle core business aspects instead of mundane tasks. Transitioning from pricey hard copy and/or call-center payments to web-based transactions cuts staffing costs and removes most to all paper, printing, and mailing expenses. Overall commercial savings could reach $200 million per day if all American firms switched to EBPP.
Decreasing processing intervals accelerate incoming money. You'll enjoy faster payments and fewer late ones when you quit printing, folding, stuffing, metering, sorting, and snail mailing paper bills. Convenient, flexible transaction methods like EBPP that reduce friction encourage prompt responses. Customers tend to submit funds for electronic statements earlier than mailed invoices.
Establishments like insurance, power, phone, cable, and credit card companies, as well as financial institutions and universities, are welcoming EBPP benefits. Join the trend to get an edge over competitors that haven't upgraded to this option.
Payer Perks
Complaints: Friction during payment procedures leads to unfavorable customer experiences. Dissatisfied clients may switch to rivals extending more convenient transaction choices.
Alternatives: Consumer demand is rising for electronic remittance platforms because many people prefer the ease of paying bills online. They conduct more business via modern channels. Clients appreciate the flexibility that multiple payment alternatives provide. Offering options like one-time and automatic transactions gives each user the opportunity to select the convenience that suits him best.
Clients save the growing costs of printed checks, stamps, envelopes, and driving to post offices. For many busy people, time reductions are just as valuable. Getting and paying monthly bills online shrinks lengthy responsibilities to barely minutes instead of hours. Customers no longer need to be home to receive or pay invoices. They can access their accounts quickly via the Internet anytime — even from distant business trips or vacation locations.
Receiving email reminders and scheduling automatic transactions helps patrons pay their bills on time, raising their credit ratings. Electronic billing improves security.
Users won't have to worry about mailed statements and payments releasing their customer account, bank, and credit card details to unauthorized parties during printing and mailing. That avoids unfortunate situations like lost envelopes, deliveries to incorrect addresses, and residential mailbox theft.
Environmental Extras
Issues: Statistics about non-recycled uncoated office paper include:
A ton of virgin copy paper destroys 24 trees.
Around 8333 sheets of paper or 16.7 reams result from a single tree.
Each ton of recovered printing paper spares landfill space in excess of 3.2 cubic yards.
Remedies: Many American companies and citizens want to go green to conserve dwindling forests along with the rest of our world. Big helpers include decreasing paper transportation, clutter, and trash. Web-based invoices and payments reduce our carbon footprint and solid waste, so they're much better for the environment than hard-copy versions.
If all American households used EBPP, our landfills' solid waste would decline by 800,000 plus tons annually, curbing greenhouse gas releases by over 2 million tons. That also could save roughly 18.5 million trees per year. Every household switching to this environmentally friendly practice conserves paper (6 pounds) and lumber (23 pounds) without generating greenhouse gas emissions (29 pounds) each year.
Americans trash enough paper to demolish about a billion trees every year. Hard-copy invoices generate nearly 2 million tons of environmentally destructive carbon dioxide. Companies, customers, and our precious planet all gain from diminished garbage.
Convert Today
Are you ready to offer the fast-growing bill trend that increasing numbers of patrons want today? Check out E-Complish's Electronic Bill Payment and Presentment solution. Your customers can pay from their personal or corporate bank accounts or credit cards. Request a consultation with an online demo of our popular EBPP application. Schedule a consultation to learn more about it.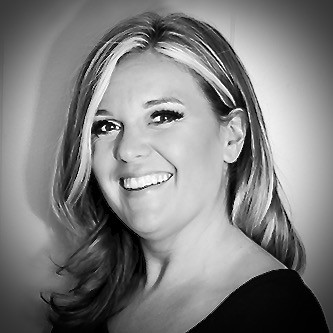 Amber Capece
Amber comes to E-Complish with 12 years of experience in the Hospitality Industry. We are sure you are wondering how…