Everything Businesses Need to Know About QR Codes – Especially During COVID-19
Quick Response (QR) codes are fast gaining ground in a wide variety of markets and they have many applications for businesses, especially given the ongoing COVID-19 pandemic. Here is an in-depth look at what QR codes are, as well as at how and when businesses can use them to their best advantage.
QR Codes Defined
QR codes are a type of two-dimensional matrix barcode with vertical and horizontal patterns. They contain data just like other barcodes but they can hold more information than one-dimensional barcodes because the patterns go in two directions. QR codes feature three small squares in their lower and upper left corners and the upper right corner. Their overall shape is square, with a matrix of small squares inside the larger square. The number of small squares per side varies; the fewer squares, the less information an individual QR code contains (and vice versa).
QR codes are not new: they were first introduced in Japan in 1994 as a means of tracking vehicles during manufacture. By 2000, they had caught on for use in the retail segment (e.g., to share information about merchandise) and for other purposes, such as adding information to business cards and billboards. However, slow Internet speeds and less than user-friendly scanning technology and apps prevented them from really catching on until 2017, when Google enhanced its Chrome search engine with a QR scanning function and Apple designed its iOS 11 operating system to read QR codes.
For the past four years, the adoption of QR codes has been on an upswing. By some estimates, they will be scanned by members of more than 11 million U.S. households this year. A whopping 82 percent of retailers surveyed last year by VDC Research for the non-profit industry group GS1 said they were willing to invest in equipment to scan QR codes at the point of sale.
All this is not surprising, considering the technological advances made by Google, Apple, and other major players. QR codes are also known for offering several advantages over linear barcodes: they can be utilized to store large volumes of data, as well as scanned not only from paper but from a screen (such as a smartphone or tablet screen) as well. What's more, they can be read even if they are damaged, and the data within them can be encrypted for added safety.
The ease with which QR codes are read also comes into play here. Scanning QR codes necessitates either a smartphone or tablet with a built-in camera or a barcode reader with the capability to read QR codes. (Providing that they use the most up-to-date iOS or Android software, both iPhones and Android smartphones have the capability to scan QR codes directly from the main camera app). The software in the smartphone, tablet, or barcode reader decodes the horizontal and vertical patterns of the matrix and converts them into a string of characters. The characters "push" whatever equipment is used for scanning to open a browser link, confirm the payment information, display information, or the like all in a matter of seconds.
QR Codes and Payments
The ever-increasing demand for safer contactless and mobile payment options spurred by the COVID-19 pandemic and certain to remain high even when the virus is in the rearview mirror makes introducing QR codes a wise move for merchants in many vertical markets. Retailers like Walmart, Target, and Amazon (in its Amazon Go grocery stores) along with countless others have already jumped on this bandwagon, offering contactless payments based on the scanning of QR codes.
Many restaurant operators have done the same and now allow guests to pay in one of two ways. They can use their smartphone cameras to scan QR codes found on placards at their table or on their checks, which generates a link that takes them to an online checkout page where they enter their payment information. Or QR codes are scanned and payments are sent via an app.
However, retail and restaurant customers are not the only consumers whose desire to avoid the virus and enjoy a convenient payment experience may be satisfied using QR codes. For example, entities that may collect in-person payments, such as healthcare providers, utilities, real estate management organizations, and insurance companies, might display QR codes on their premises. Instead of waiting in lines, interacting with receptionists or customer service representatives, or both, consumers can scan a QR code that brings them to a payment page.
In a somewhat different vein, any business that sends paper invoices or bills to consumers can up the convenience ante by embedding QR codes into their invoices. These QR codes are designed for one-time use and contain data about the amount due. Scanning the codes with a mobile device leads consumers to a hosted payment page where they can pay their bill in full or in part using their credit or debit card information.
Other Applications for QR Codes
But QR codes also have a myriad of applications other than payments. Businesses can harness them as a vehicle for disseminating information to consumers. For example, QR codes displayed on business premises (e.g., on posters and signs) can be used to provide consumers with additional information about services, marketing/promotional campaigns, and the like or to lead them to longer content, such as helpful articles. They can also be harnessed to schedule appointments.
Further, QR codes can be added to business websites again, to disseminate information and content. Many businesses now use QR codes to provide customers with links to directions to their offices. In the healthcare vertical, QR codes are a vehicle for disseminating laboratory results and prescriptions, too.
Creating QR Codes
QR generator software is one way to create QR codes. There are many QR generator software options that can be used to generate QR codes for businesses.
Some of these include:
Additionally, the 'E-Complish Support Team' can create QR Codes for its clients, just open a Support Ticket and we will provide a QR Code for any webpage.
With E-Complish's Print & Mail service, QR codes can be embedded into invoices. Consumers may then scan the codes with a smartphone to quickly pay their bills. Find out more about this and other payment solutions from E-Complish and schedule a consultation.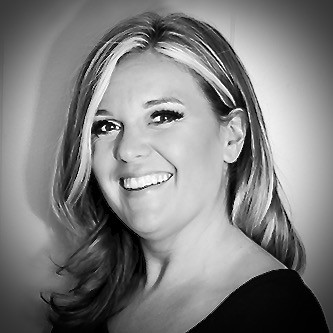 Amber Capece
Amber comes to E-Complish with 12 years of experience in the Hospitality Industry. We are sure you are wondering how…