Financing Options a Must for Patients
Consumers are becoming more demanding than ever when it comes to paying for goods and services even in the healthcare arena. According to research conducted by PYMNTS, patients want choices when it comes to financing their care and will even skip treatments when a lack of payment options puts obstacles in their path.
The research, which involved interviews with 3,546 U.S. consumers held in June and July 2021, revealed that "patient loyalty is driven by the perceived quality of their entire healthcare experience including paying their bills". Thirty-three percent of consumers queried have already passed up medical treatment, primarily due to cost-related concerns.
The research also found that 54 percent of Americans earning between $50,000 and $100,000 annually live paycheck to paycheck and would likely benefit from healthcare financing options. Additionally, 45 percent of participants in the research said they are interested in payment plans or financing options to cover medical costs.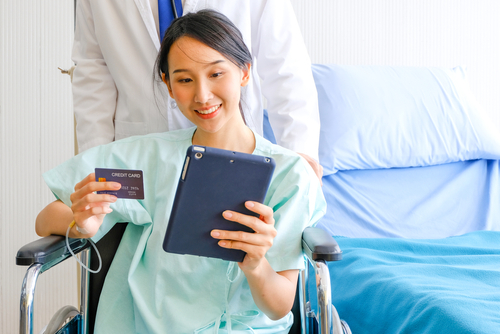 Putting Patients on 'Repeat' With Recurring Billing
While accepting credit cards may help bring patients to the fold and keep them there offering patients other ways to finance their care is a worthwhile move for healthcare providers. One option long used in other segments of the market, including insurance and real estate management is recurring billing.
The concept of recurring billing is straightforward. With this option in place, healthcare providers use a system that lets them automatically accept electronic payments from patients at pre-defined intervals, for example, on a certain day each month. Patients sign up for recurring billing by designating a credit, debit, or bank account from which payments will be automatically drawn. When a payment is due, it is then charged to or against the appropriate account. with funds then transmitted to merchants via ACH or wire transfer. Recurring billing users typically receive emails reminding them when payments will be withdrawn from or charged to their accounts.
Solution Benefits
Recurring billing solutions yield several benefits to healthcare providers. For example, as shown by the statistics mentioned at the beginning of this blog, patients are more likely to move ahead with treatments when they have the option to pay for their care in smaller increments rather than in one lump sum. Recurring billing also extends the opportunity for flexible payments to patients who want a monthly payment arrangement but would rather link payments to a bank account rather than a credit card. The end result: an improved bottom line and a more predictable revenue cycle for healthcare providers themselves.
Recurring billing also leads to an improved bottom line and a more predictable revenue cycle because automatically charging payments to customers' credit or debit card accounts or electronically debiting them from a checking account reduces the number of payments that arrive late or not at all. This, in turn, improves cash flow and bolsters the bottom line. At the same time, regularly scheduled payments make financial forecasting and planning easier.
Just as importantly, reduced costs and streamlined payment collection efforts result from rolling out recurring billing technology. Consider statistics from a Nacha Council for Electronic Billing and Payment survey. The survey revealed that electronic billing, including recurring billing, has the potential to save businesses 40 to 50 cents per invoice given the combined cost of paper, postage, and processing.
Finally, unlike traditional bill payment methods, recurring billing involves minimal legwork for healthcare providers' back-office staff and yields maximum time savings in accounts payable once customers' initial payment schedule has been set up. The only effort required after this step involves recording changes in payment methods, for instance, when consumers obtain a new credit card or switch from ACH payment to credit card payment (or vice versa).
E-Complish offers the RecurPay recurring billing solution, as well as other payment processing solutions and services appropriate for healthcare providers. Schedule a consultation to learn more about it.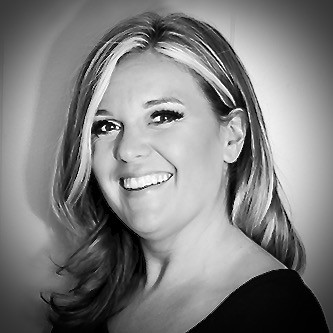 Amber Capece
Amber comes to E-Complish with 12 years of experience in the Hospitality Industry. We are sure you are wondering how…