Get Ready for Same-Day ACH Service Advantages

Thanks to the National Automated Clearing House Association's (NACHA) new operating rule, same-day Automated Clearing House (ACH) electronic processing can move some ACH payments faster. Rolling out this modernized procedure in three phases will ease implementation efforts while giving businesses and financial institutions (FIs) time to adapt to this expedited option. That payment system improvement will begin in September 2016. NACHA explains the program so you can start getting ready for it now.
Understanding the New Rule
Currently, receiving financial institutions (RDFIs) settle most ACH remittances the next business day. Same-day processing would benefit buyers and sellers in many cases. The new policy will give ACH originators wanting faster handling the choice of sending one-day payments to all RDFI accounts.
The new functionality will enable the ACH Network to offer this option without altering its existing capabilities and schedules. ACH operators will add two clearing windows to accept same-day payment files from originating financial institutions (ODFIs). So funds will move between FIs three times per day instead of just once.
Same-day services apply to virtually all ACH payment types including credit and debit cards. The only ineligible categories are high-dollar amounts over $25,000 and international remittances. Eligible expenditures represent about 99 percent of the ACH Network's current volume. All RDFIs must accept one-day transactions from originators via their ODFIs. The rule mandates that all RDFIs use same-day credits to make all depositors' account funds available by 5 p.m., according to local RDFI time zones.
This new option enables paying bills and receiving funds faster. Eligible types include bill payments, mortgage disbursements, online banking remittances, payroll direct deposits, and account transfers. The rule imposes a 5.2-cent fee per same-day transaction so RDFIs will recover at least some expenses involved in following it. This entry fee combines investment and operating costs with a reasonable return rate but not opportunity costs.
Following Rollout and Processing Schedules
Three-phase implementation dates:
Sept. 23, 2016
Sept. 15, 2017
March 16, 2018
Expedited ACH operator schedules:
Morning: 10:30 a.m. ET submission deadline for 1 p.m. settlement
Afternoon: 2:45 p.m. ET submission deadline for 5 p.m. settlement
Preparing for Fast ACH
NACHA advises ODFIs choosing to offer optional accelerated ACH processing to follow these steps:
Talk with your ACH operator about new schedules for file submissions and deliveries.
Review and modify your internal fund-processing procedure and schedules to accommodate the same-day windows.
Assess any downstream systems and applications that the new program might impact.
Discuss same-day filing with originators including third parties:

Determine appropriate clients and business models.
Address how to handle effective entry dates properly. Weigh the consequences of incorrect usage. Consider alternatives if originators apply those dates inappropriately.
Announce same-day eligibility requirements.

Develop holding procedures for entries you receive from originators in enough time for one-day windows when they didn't request accelerated service.
Plan for Phase 1's restrictions that include non-monetary and credit entries in the morning processing window.
Watch for ACH operator information about collecting your same-day fees.
Third-party originators should consult their FIs to decide if this program is an appropriate option and cost-effective service. Discuss cut-off times for file submissions and exception resolutions.
Choosing Your ACH Processing Solution
If your accounting employees still manage your company's ACH remittances by hand, they'll appreciate the ease of handling large batches electronically. Rely on E-Complish's affordable ACH Processor as your payment gateway to simplify that time-intensive ordeal. It accepts all ACH transaction types that banks can process. After logging onto your online account and uploading your file, just click "Process". Security measures combine Internet encryption with multiple passwords and user personal identification number (PIN) protection.
You can gain these welcome advantages before NACHA's new operating rule takes effect. With E-Complish's ACH Processor, you'll receive insufficient-fund warnings earlier and settlement notifications faster. Use this application alone to improve your collections and cash flow. Or request a custom package to add other helpful payment solutions.
Making Continual Progress
The ACH Network had already established two-way connections for all bank accounts across America. Now, transactions between them will keep up with accelerated consumer and business needs. Moving the payment industry into the modern age will help disbursement processes catch up to other technological innovations. Once everyone adjusts to the new system, all parties will appreciate this easy, timely, and efficient way to pay bills and receive funds.
Have more questions? Chat with us today!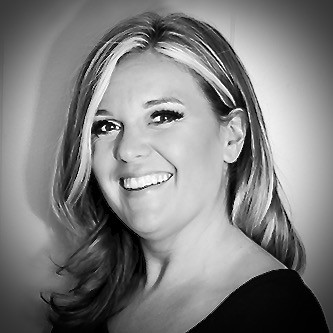 Amber Capece
Amber comes to E-Complish with 12 years of experience in the Hospitality Industry. We are sure you are wondering how…