Giving Thanks and Giving Back
It's nearly Thanksgiving, a time when we are supposed to think about the things for which we are grateful and hopefully do so as we enjoy the holiday meal with our family and friends.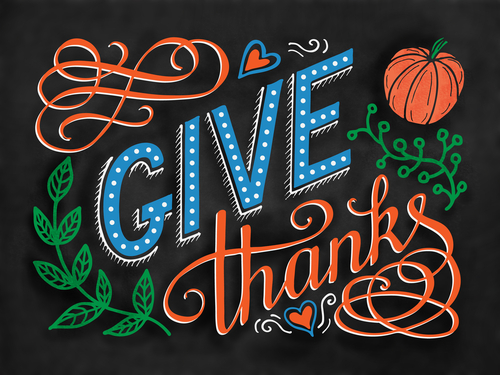 In this spirit, members of the E-Complish management team have been sharing messages about what we are thankful for on Twitter as well as on our Facebook page and we'll keep it up through the month of November.
         What are we saying we're thankful for so far? Family and friends rank at the top of the list. Stephen Price, E-Complish's president, and CEO, noted in our first #MonthofThankfulness post that he is thankful for his family and friends, without whom he "would be crazy and homeless". Several days later, he expressed gratitude for his wife of 31 years. "Without her, I would not feel whole," he wrote. Bill Pette, director of business development, also posted about being thankful for his "great family and friends," while Matt Downey, senior developer, and designer, noted that he is grateful for his children and wife, whom he said to support him "in so many ways".
         Amber Capece, director of quality assurance, voiced her gratitude for her work family. "This team here at E-Complish is incredible", she stated. "I have learned so much!" In another vein, Amber cited her thankfulness to America's first responders for their work in the line of duty.
         Our executive team members are also thankful for other important things. Jason Downey, vice president, of information systems, kicked off the series of #MonthofThankfulness posts with an expression of gratitude for his working arms and legs. Greg Gaines, director of client support and project management, pointed to his Catholic faith as something for which he is thankful, because, as he put it, "It provides me strength for all I do".
         We would like to invite our customers to share with us what they are grateful for, by Twitter tweet at @EComplish or by posting on our Facebook page. Meanwhile, here are a few ways in which companies can give back to the community at holiday time and year-round, without breaking the bank.
Hold a food drive, collecting unopened canned and boxed items that can be donated to local food banks. Some organizations also need assistance sorting through donations that arrive at their facilities and preparing them for distribution, especially before Thanksgiving and Christmas. If possible, allow employees some time off to help with the sorting and/or with delivering donated items to needy individuals and families.
Set up donation boxes where customers and employees can drop off new or gently used clothing, shoes, and coats. Take these to local charities that collect them, such as a local Red Cross chapter, or to shelters for the homeless. Again, let employees pitch in with the transportation.
Run a contest. This can be tied into a collection drive, or to something else, like a cook-off or cubicle/office decorating competition. Instead of awarding a prize to the individual or department that collects the most food, prepares the best dish, or similar, have the winner(s) select a charity to which they would like money to be donated.
You can also involve members of your community in a contest that will benefit others anything from one that challenges them to collect the most non-monetary donations to an essay contest on what they are most thankful for. Again, instead of a prize, have the winner designate a charity to which your company will send a check.
Organize a team of employees who are willing to spend a few hours on Thanksgiving preparing or serving food at soup kitchens or shelters. Some Thanksgiving meals offered at soup kitchens and shelters are actually served the day before, so following this tip may not actually interfere with employees' own plans for the holiday. Of course, set a good example by pitching in here yourself.
Continue to check out our social media accounts for new #MonthofThankfulness posts, and don't forget to add your own. We would be grateful and of course, we are always thankful to our valued customers for their continued support. Schedule a consultation to learn more.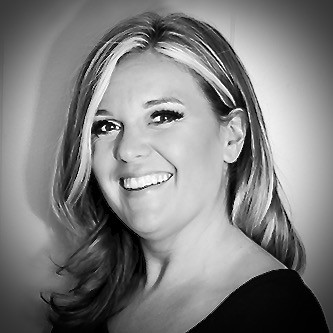 Amber Capece
Amber comes to E-Complish with 12 years of experience in the Hospitality Industry. We are sure you are wondering how…