Healthcare Consumers' Move to Digital: It's Not Just Telehealth
Telehealth is not the only digital direction in which healthcare consumers want to move. According to a "Trends in Healthcare Payments", report from InstaMed, a J.P. Morgan company, interest in and demand for digital billing and payment options is just as strong. A review of the report and InstaMed research cited within it led us to draw these critical conclusions for healthcare providers and health insurance carriers.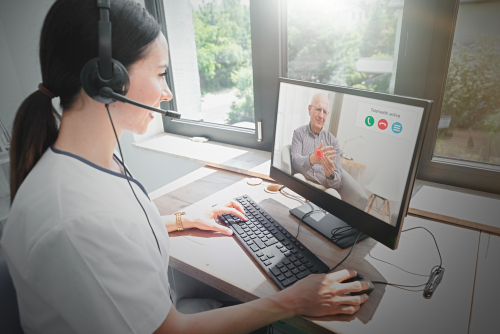 In General, Poor Payment Experiences May Cost Providers, Patients
"Consumers may not always tolerate poor experiences in healthcare payments", the report's authors wrote. "In the future, the relationship between consumers and providers may depend in greater part on payments. Many consumers would consider switching providers for a better payment experience". InstaMed's most recent consumer payment survey, released in 2020, revealed that more than half of consumers (56 percent) fall into the latter category.
Consumers Aren't Willing to Give up Contactless Healthcare Payments Anytime Soon
Most consumers don't consider healthcare providers' transition to contactless payments a temporary measure that can reverse once the pandemic is over (or, as some healthcare experts have predicted, has become endemic, like the flu). More than three-fourths (78 percent) of consumers queried for InstaMed's 2020 survey said they want contactless healthcare payment options to "remain in the future". That's even more consumers than want the same for telehealth visits to their provider (76 percent).
Consumers Prefer Digital Payment Methods for Medical Bills and Healthcare Insurance Premiums Alike
Most respondents to the InstaMed survey (89 percent) said they prefer electronic payment methods for premiums, and 85 percent claimed the same when handling their medical bills.
Online healthcare payment options are a distinct preference as well. A whopping 78 percent of consumers who participated in the survey claimed they would rather pay their healthcare premiums online. And in a related vein, 82 percent of consumers polled noted that they want to make "all of their healthcare payments in one place".
Many Consumers Are Willing to Move to Mobile Healthcare Payments
More than half (58 percent) of consumers surveyed by InstaMed said they are interested in using mobile payment systems for their medical bills. About the same percentage claimed they would "leverage a mobile app" designed specifically for mobile payments.
Electronic Billing Is Currying Favor With Healthcare Consumers, Too
"It is of little surprise that the percentage of consumers who are interested in mobile payments closely aligns with the percentage of those who prefer electronic communications in healthcare, including email, text messages, in-app messages, and live chat", according to the report.
Specifically, more than half (54 percent) of consumers queried for the survey claim to prefer electronic communications for medical bills, and even more consumers (65 percent) favor electronic communications about their premiums. Consumers under 40 years old are highly interested in receiving electronic invoices from their healthcare providers (89 percent), and 75 percent of all consumers feel the same way. A healthy 75 percent of consumers want to receive electronic statements about their premiums.
For healthcare players, keeping up with these trends means implementing solutions that enable electronic billing and payment and mobile and web-based payments. Schedule a consultation to find out how E-Complish can help fit the bill.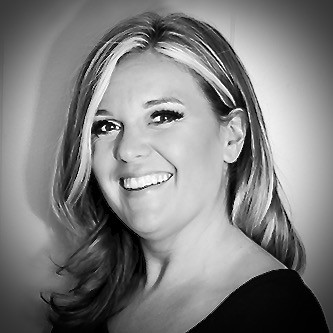 Amber Capece
Amber comes to E-Complish with 12 years of experience in the Hospitality Industry. We are sure you are wondering how…