How Payment Management Systems Solve Call Center Issues
A 40-percent increase in 2016 American data breaches has call centers prioritizing protective measures in 2017.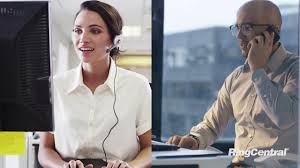 Since your operation collects and processes clients' personally identifiable information (PII) including credit, debit, and social security card numbers, it must mitigate cyberattack and fraudulent use risks. Discover five top concerns so you can address Payment Card Industry (PCI) Data Security Standard (DSS) compliance and enhance customer experiences to deter further problems.
Better Data Security
Ongoing fraudulent activities by fake callers and rogue agents plus more card-not-present payments placed data security first on call center agendas. Consumer complacency about protecting individual information also is alarming. Despite expecting institutions to safeguard their sensitive details, a study showed that many Americans ignore personal cybersecurity practices.
Those combined trends increase risks for call centers, the weakest links in corporate security chains. Just one internal or external breach revealing your customers' private information could damage your firm's public image and shrink your revenue. Encrypting PII during transit and rest and barring it from your infrastructure will protect sensitive data while blocking hackers who might harm your brand.
Accelerated Regulation Preparations
The European Union (EU) set a May 2018 compliance deadline for its General Data Protection Regulation (GDPR). That directive affects all call centers including American ones holding or processing EU citizens' payments.
Non-conformity fines could reach 4 percent of your annual global revenue or 20 million pounds (over $24.4 million U.S.), whichever amount is higher. Since over half of United Kingdom companies aren't familiar with the GDPR, American vendors must be less aware of it. So your team should be working on this requirement and educating your personnel on its ramifications now.
Enhanced Customer Experiences
A study found that almost 70 percent of customers are somewhat too very uncomfortable about sharing their account details verbally by phone. Concerns mount greatly for foreign call centers. Some 55 percent of surveyed security professionals attributed their firms' vulnerability incidents to careless or malicious workers' actions. Even more, 60 percent, noted that employees are unaware of their internal protection roles. Yet just 35 percent revealed that senior management prioritizes staff security training.
In response, many facilities are discovering that blending automated self-service capabilities and live-operator assistance delivers superior customer experiences more efficiently. Advanced technologies that let patrons enter card numbers on their phone keypads discretely overcome the above client data worry. Representatives step in with support if needed before wrapping up calls.
Personalization differentiates customer service and makes it more competitive. Simplifying and expediting your clients' journeys will help your call center balance key performance indicators like initial contact resolution with decreased handling times and buyer satisfaction. Benefits include secure data, efficient representatives, happy patrons, and reduced costs.
Fortified Remote Agents
To streamline expanding operators and customer service operations, more firms are outsourcing duties to agents working remotely. They utilize telephony networks with secure virtual private network access to payment gateways and applications, serving patrons in virtually identical ways to representatives in centralized call centers.
Despite this business model's benefits, security issues may arise. So organizations are extending PCI's DSS with additional protocols to safeguard portals that telecommuting personnel access. Work-from-home agents may total 160,000 globally by yearend, so secure outsourced environments that protect your clientele's PII are crucial.
Proactive Compliance Approaches
Call centers are strengthening security to comply with PCI's DSS by adopting solutions that decrease its scope. Methods include reducing your organization's exposure to customer card information. Successful ongoing security and compliance measures will keep your purchaser data secure and your company's name out of the headlines as a hacker victim.
Protected Payment Interface
Enlist E-Complish's VirtualPay call center solution to offer a payment management system that addresses the above issues. It processes clients' credit cards, direct debits, checks, and refunds by phone. Welcome features of this 24/7 employee-facing Internet portal include customizable and automated email receipts, comprehensive reporting, PCI compliance, advanced security, and expert support and technical assistance. Improved customer service increases revenue.
E-Complish's integrated ACH (Automated Clearing House) Processer expedites phone payment acceptance electronically. It handles large uploaded batches quickly, enabling speedy bank account transfers with faster settlement notifications. Dependable ACH payment processing features include thorough tracking and reporting, internet encryption, PCI compliance, multi-password defenses, and user access via personal identification numbers (PINs). Schedule a consultation to learn more.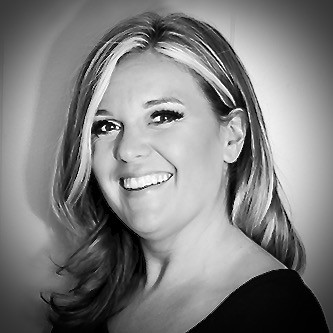 Amber Capece
Amber comes to E-Complish with 12 years of experience in the Hospitality Industry. We are sure you are wondering how…