Mobile Wallets: 'Must-Have' Elements of Credit Union Innovation
Not long ago, global consulting firm Accenture published a "guidance" on its website that brought to light four ways banks can "innovate and win" in the current consumer climate. "Focusing on the mobile wallet", wrote Michael Abbott, the firm's Senior Managing Director-Global Banking Lead, not only ranks among these strategies; it is "the most important battleground in the contest to own and shape the customer experience". 
At E-Complish, we believe the same is true for credit unions. Here's why.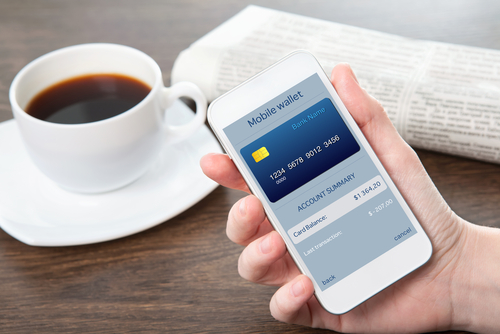 Explosive Growth
According to the most recent FIS Global Payments Report, digital and mobile wallets will account for 51.7 percent of global e-commerce payments by volume in 2024, up from 44.5 percent in 2020. In the U.S., these wallets grew to represent 29.8 percent of e-commerce transactions, up 23.7 percent over 2019.
Meanwhile, statistics released by Worldpay indicate that mobile wallet transactions comprised 44.5 percent of total global e-commerce transactions by volume in 2020, reflecting an increase of 6.5 percent over 2019. By contrast, credit card and debit card transactions made up a respective 22.8 percent and 12.3 percent of total e-commerce transactions by volume last year.
Weapon Against Attrition, Especially by Millennials
Recent research also underscores the power of mobile wallet products in helping credit unions and banks, for that matter win the war against customer attrition. In general, consumers seem increasingly inclined to switch financial institutions: Only 12 percent of respondents to a survey by Foresight Research said they had planned to do so before the COVID-19 pandemic, but 22 percent noted plans to do so now. 
Playing the mobile wallet card is of particular importance in attracting as well as retaining Millennial customers. Consider this: About three in four of Foresight Research study participants who revealed plans to leave their financial institution are Millennial or GenZ consumers, and most pointed to a desire for options like mobile payments as one of their rationales for going elsewhere to handle their banking needs. 
Or think about this: Of consumers queried for a PYMNTS.com Credit Innovation Study, 31 percent of those in the Millennial and bridge Millennial (older Millennial) demographic group expressed a willingness to leave their credit union; for a financial institution that provides "more innovative products and services". Mobile wallets topped their list.
What's more, credit unions do not appear to be the "natural choice" of financial institutions for younger consumers. Of more than 500 older credit union members (individuals at least 65 years of age) who responded to a survey by Google Surveys, 60 percent reported that they said their adult offspring do not bank at their parents' credit union. Similarly, a study conducted by FICO found that credit unions experience attrition in Millennials when they leave their parents' homes, with the small percentage of Millennial consumers using a credit union decreasing from a mere 20 percent for those under age 25 to just 10 percent for those age 25 to 34.
Benefits Are Clear
Logic holds that the more benefits consumers perceive a mobile wallet or mobile wallets to afford, the greater their appeal and the higher the demand. Credit unions are, of course, not exempt from the request.
Unsurprisingly, the convenience offered by mobile wallets adds to their appeal. However, according to a survey conducted by Deutsche Bank, 25 percent of U.S. consumers also like mobile wallets because of "having fewer things to carry". Other benefits cited by these consumers included "not having to take out a wallet" and "not having to carry cash" (28 percent); extra security (26 percent), the simplicity of budget management (23 percent), and a reduction in the likelihood of being mugged (21 percent).
Easy Implementation
Contrary to some credit unions and bank executives' beliefs, introducing a mobile wallet solution is not complicated. Payment solutions providers handle most or all aspects of the implementation on the back end. Some assist with marketing as well.
E-Complish works with credit unions to offer mobile wallets and deploy multiple other payment solutions, mobile and otherwise. Schedule a consultation to find out more.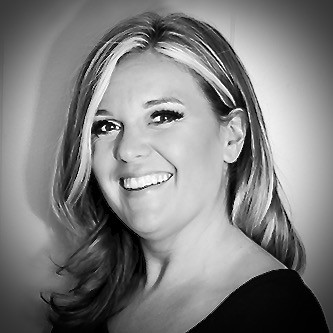 Amber Capece
Amber comes to E-Complish with 12 years of experience in the Hospitality Industry. We are sure you are wondering how…