5 Must-Does for Every Business Before Cyber Monday

Black Friday Prep-Ready Set Go
Black Friday: It's the word every business owner simultaneously dreads and anticipates, licking lips as we wait for that moment in the year when sales just start flowing through the door and nothing can stem the flow. Or can it? While Black Friday has been a retailer's fantasy for years now, Cyber Monday has really picked up momentum over the last half-decade. But with customers no longer lining up outside to choose their buys, and with multiple vendors only a click away, what's going to send them to your site over any others when Cyber Monday comes around? Competing on price, quality, and service is only one element.
As the sales flood in on the Monday after Thanksgiving, here are the top 5 tips every e-tailer should know about selling goods and services on their website during the high-volume season:
1. Make Sure You Have Server Space
There's nothing like a Cyber Monday server crash to see all your prized traffic go out the window. If you're maximizing your presence with online advertising, email campaigns, and social media to get traffic in the door, make sure the house is still standing once they get inside. Check with your service provider that you have enough space to take high-volume sales in a short period of time, and if need be, UPGRADE.
2. Check That Your Shopping Cart Is Fully Functional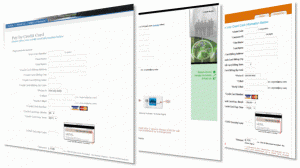 Customers love getting to your site and finding the products they love.  What they don't like is having to undergo the equivalent of a 5-am-Best-Buy-riot to get to it when your shopping cart requires just too much energy to navigate. They're not holding six boxes and dealing with crowds in the aisles, so why is the shopping cart asking them to repopulate fields they've already filled in on the last sale, or reverting to empty once the credit card data is entered? Do test transactions if need be, and make sure your shopping cart experience is as good if not better than saying hello to a smiley-faced, paid-double-time, Black Friday service representative in the store.
3. PCI Compliance Is Key
If your business is primarily brick-and-mortar, it might be tempting to go online for Cyber Monday itself, without fully understanding the implications of processing payments online. Any transaction you make with your customers must be done in a way that is fully PCI Compliant, taking your customer's personal information – including bank details and credit cards – in a secure and safe manner. If your site cannot support these requirements, it's important to use a third-party provider (such as E-Complish), which can process your payments using their host server, without it being apparent to customers that they are even leaving the site.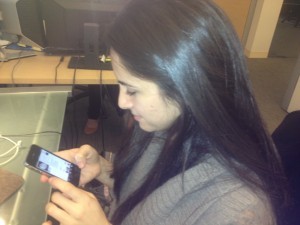 4. Make Sure Your Site Is Mobile-Friendly
It's hard enough getting the consumers to your website, but what if they are viewing it through their mobile devices? Have you viewed your website through a mobile device like an iPad, Smart Phone, or Tablet? Any viewing problems send a strong message to the consumer and they find it easier to just leave your site for a competitor that has "their mobile act together".  Mobile shopping is picking up steam and having an easy-to-use mobile site is crucial to stay competitive. So let's say you do have "your mobile act together", are you processing payments mobile? Using a PCI Compliant mobile payment processor, like MobilePay by E-Complish, is the final step in a truly satisfying mobile shopping experience.
5. Don't Let Mistakes Take You Down
Go over your website with a fine-tooth comb and check for any errors or discrepancies with products, pricing, services, or timelines. The last thing you need is a customer ordering a product that is out-of-stock, loading up their cart on a mistakenly-priced item, or sending back an order with irate complaints when it's discovered the product image or description was completely misleading. Maximize the traffic and enjoy the frantic pace of the day – you have a whole month and a half until it lets up again. In the meantime, happy holidays!
Schedule a consultation and The E-Complish team tell you more about it.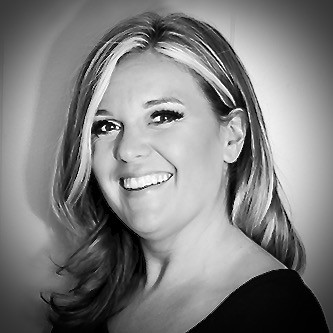 Amber Capece
Amber comes to E-Complish with 12 years of experience in the Hospitality Industry. We are sure you are wondering how…