New MasterCard BIN Range Coming in 2017: Part 2
In the first installment of this two-part blog series, you learned about bank card account numbers, MasterCard's upcoming 2-sequence Bank Identification Number (BIN) range, key preparation and test dates, and E-Complish's revised software solutions. Now, part two focuses on the current dwindling availability's origins, principal BIN usages, seller concerns you may encounter, E-Complish's fully prepped payment-processing applications, and other remedies.
Inventory Shortage Causes
During previous decades, 38,000 bank cards were in circulation. That figure has snowballed to around 9 billion. Today's ever-increasing volume of electronic card payments is escalating the need for even more accounts. Some digital transactions including mobile ones substitute tokenized sequences for users' actual numbers to improve security. That equivalent stand-in format is depleting our supply of usable BIN ranges.
Like this current predicament, other unforeseen dilemmas have spurred similar numeric deficiencies in the past.
Comparable situations leading to necessary innovations and successful deployments include:
Area codes: Remember 1999 when we started running out of area codes for phone numbers? Culprits included cell-phone, fax machines, and virtual-number booms. New cable, video-over-Internet protocol (VoIP), and video chat/voice call services were requesting area code blocks that exceeded availability. The solution made numbers portable so they move with users to other wireless, fixed VoIP, and virtual service providers. That allowed around 900 million phone lines to be active today.
Internet protocols (IP): Due to accelerated ecommerce growth, the shortage of Internet protocol numbers posed challenges. In 2011, 4.2 billion IP addresses weren't enough. Now, the upgraded allocation can support provisioning for 340 undecillion websites, an astronomical figure with 36 zeros!
Major BIN Functions
Each BIN is a unique identifier that plays a fundamental role in your business receiving payment. It helps determine every transaction's genuineness while directing the authorization process and subsequent routing. Card terminals and ecommerce software read each number outside of official BIN ranges as invalid, declining such sales. This code also helps identify online fraud by matching the cardholder's geographic location with the person attempting to make a purchase with it.
Merchants can look up numbers in BIN databases to determine card types (credit or debit, for example), brands (MasterCard, Visa, etc.), issuers (like Chase and Citi), levels (gold, platinum, etc.), and assigned credit limits. Sellers can use BINs to target specific promotions and offers to certain audiences. Those codes can identify cardholders who deserve greater creditworthiness during online checkout to recommend costlier items.
Possible Ramifications for Merchants
MasterCard's new 2 series might affect your:
Point-of-sale (POS) terminal/cash register revisions
Basic steps from reporting to processing to reconciliation
Employee education
Addressing those issues is essential so customers can charge purchases for card-present as well as card-not-present transactions. Fail to upgrade your checkout and payment processing successfully, and you'll miss out on in-store and/or online sales from countless 2-series cardholders.
If your system doesn't pass mandatory testing to accept a card with the new BIN block and support this transition properly by June 30, 2017, MasterCard will issue you a noncompliance assessment. The whopping fine for that infraction can climb as high as $25,000. But that's not just a one-time penalty. You must pay that amount monthly until you can pass the required compliance test.
Be Ready with E-Complish
Avoid hefty fines and lost revenue by partnering with E-Complish to process your transactions. We've revised our offerings so your existing payment-processing systems will accommodate the new BIN range automatically. If you're looking for a new processor, consider VirtualPay. This versatile platform combines all E-Complish applications with a single interface handling every remittance type including merchant credit-card processing. Our behind-the-scenes' efforts have enabled our present and future platforms to support the approaching BIN addition.
Other Suitable Resolutions
The current shortfall affects the entire banking industry, not just MasterCard. Visa addressed that concern by mandating its issuers to utilize BIN ranges better. It redefined that code to encompass the first nine digits instead of the traditional six. This stopgap fix delays Visa instigating a drastic measure like MasterCard's additional series for several more years.
Number portability is a potential option that takes inspiration from the modern practice of users keeping phone numbers when switching providers. Similarly, credit-card numbers might stay with cardholders changing banks or swapping types like debit for credit. While involved parties debate this concept, it demonstrates that rising need drives resourceful possibilities to handle unprecedented growth.
Schedule a consultation to learn more.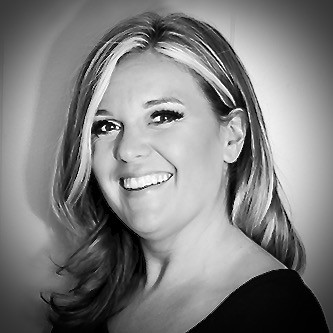 Amber Capece
Amber comes to E-Complish with 12 years of experience in the Hospitality Industry. We are sure you are wondering how…