Online Document Signature
Being online involves more than a user-friendly corporate website and a strong social media presence. Offering fast, efficient service via other internet resources is key.

Modern features like signing documents electronically expedite routine business practices. Checking out e-signature essentials and benefits will convince you to get on board today.
Endorsement Formats
Contracts that companies produce and clients sign electronically without paper and printing are gaining favor with all parties. For instance, you create a form on an office computer and send it as an email attachment or website link to a group of customers. They return those agreements by email with their e-signatures of acceptance. Or you receive email notifications that they've endorsed deals online.
Since traditional ink autographs aren't possible on electronic contracts, various formats qualify as e-signatures. Clients might type or draw their names or paste scanned handwritten versions in designated areas or boxes. Or they may upload jpg files of their actual signatures. Software users often click the "I Agree" or "I Accept" buttons on pages detailing license terms before completing transactions.
Legalities
Most countries have passed e-signature legislation. Documents people sign online electronically via legally compliant software under regulation requirements hold the same legitimacy and binding status as established pen-endorsed paper contracts. Many court cases have upheld e-signature enforcements, often proving they're more defendable than handwritten names in ink. That legal strength comes from specialized applications capturing strong authentication data. Audit trails verify who signed particular records how, where, and when.
Enforcible e-signature types include email contracts, online electronic documents, software click-through license agreements, and point-of-sale (POS) credit and debit slips using digital pen-pad devices. Laws help many industries, especially ecommerce stores provide consumers with insurance, financial, and residential services. Business-to-business websites also benefit from protected terms involving supply and service orders.
To ensure that your company's electronic forms are valid and legally compliant:
Partner with a payment processor that complies with EDoc standards and laws.
Confirm that your customers understand what they're signing. Methods include checking boxes to indicate comprehension.
Ask a lawyer to verify that new forms and contracts meet legally binding requirements.
Convenience Benefits
E-signatures complete transactions and approval processes quickly, dependably, and securely. An insurance company, for example, might snail mail renewal policy documents to clients' homes and wait a week for their autographs by return mail. Or after sending email notifications for customers to sign electronic forms, they could get them back the same day.
Electronic contracts conserve the time your employees spend mailing, tracking, and filing hard copies. Businesses are passing substantial savings on to patrons. By abolishing paperwork fees, a home lender lowered loan-processing costs by an estimated $750.
Patrons appreciate the convenience of avoiding drives to post offices or your building to drop off packets. Computerized forms also remove worries about lost correspondence, especially unauthorized people viewing personal details.
Your Solution
Customer transaction approvals just got faster and easier. E-Complish's new EDoc will streamline document sign online situations for your patrons. Email notifications prompt clients to endorse payment acceptances and agreements like Internet applications on any desktop or mobile device. Your system indicates status and routes forms through your internal authorizations. Electronic signatures can reduce your Automated Clearing House (ACH) returned check and charge-back reimbursements following disputes by 20-30 percent.
E-Complish's handy solution adds online document signature functionality to HostPay's Internet transactions. Whether ecommerce patrons are making monthly payments for medical insurance or ordering merchandise on your website, they can endorse agreements electronically and handle remittances swiftly. VirtualPay can initiate e-signature documents for call center spending, improving 24/7 customer service. Clients can sign any required forms to process their credit card, ACH, and check purchases.
Every step of this innovative method meets the Electronic Signature Act's guidelines and National Automated Clearing House Association's (NACHA's) recurring telephone-initiated (TEL) and prearranged payment and deposit (PPD) transaction rules. E-Complish will store all of your EDocs on our secure servers for your recordkeeping and retrieval needs.
Mandatory Paper Contracts
Certain forms are ineligible for e-signature use and enforcement.
Senders must provide traditional paper formats for client autographs in ink when distributing:
Utility service cancellation notifications
Life or health insurance termination announcements
Eviction, default, foreclosure, and repossession declarations
Safety- or health-related product recall messages
Wills, testamentary trusts, and codicils
Family law documents including adoptions and divorces
Court orders, pleadings, motions, and notices
Legally required forms that accompany hazardous material transportation
Schedule a consultation to learn more about it.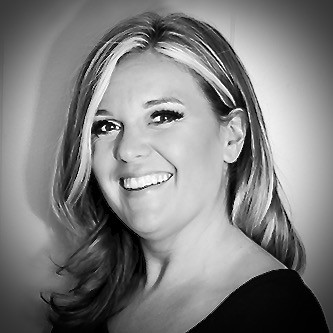 Amber Capece
Amber comes to E-Complish with 12 years of experience in the Hospitality Industry. We are sure you are wondering how…