Outsourcing: a Cure for Healthcare Providers' Payment Processing Woes
In payment processing, if one pain point is common to all healthcare entities, this is it. The task is time-intensive and costly. But as forward-thinking hospitals, physicians' offices, health insurance providers, and other players in the healthcare space have found, outsourcing payment processing to the right payment processing vendor is a straightforward remedy for the pain. Here are several reasons why this makes sense, along with options to explore. 

Increased Processing Efficiencies and Collection Flexibility
According to Healthcare Finance News, more than half of healthcare providers' bills remain unpaid and for every dollar billed to patients, providers typically collect just 35 cents. Projected increases in annual health insurance deductibles and a shift from a scenario wherein providers once received about 90 percent of their reimbursement from insurers to one wherein that figure stands at about 60 percent. Healthcare providers must offer as many payment options as possible, including recurring payment plans. Additionally, the more payment methods healthcare providers make available to patients, the better their patient relationships and the greater their internal payment processing efficiencies. These methods can and should include checking account transfers via the Automated Clearing House (ACH), credit and debit cards, and paper checks. Processing rates are lower for ACH purchases than for credit card payments. At the same time, instant paper check verification available from a third-party partner can decrease bank fees and check returns for insufficient funds.
When payment processing is outsourced to a company such as E-Complish also has access to customizable payment processing applications to suit its specific needs. Examples encompass applications for call center payments, mobile payments, and text-based payments. Bonus: Any single service or combination will save any healthcare provider or insurer from purchasing new hardware and software double bonus: Younger patients, especially GenX-ers and Millennials, demand electronic payment alternatives. Offering them allows healthcare entities to "keep up with the times" without internal busy work while freeing them up to focus on patient care.
Streamlined Platform Integration
Reputable third-party payment processing solution providers offer the technical assistance and guidance needed to integrate healthcare industry players' new payment processing applications with their current programs. Manual transfer of patient information between systems is unnecessary; as are financial outlays for software replacements. 
Automated Invoicing
Generating and mailing bills requires significant time and effort. The same is true of processing checks that arrive in the mail. Creating and sending out duplicate invoices when patients cannot find the one lost in the mail places an identical burden on healthcare entities. It also causes unnecessary pursuit of patients for late and missing payments. 
Outsourcing payment processing to a third-party service can eliminate such problems if the service has an electronic billing presentation and payment (EBPP) option. Email statements are automatically generated, and payments are accepted online and via mobile channels. By most estimates, healthcare providers like other businesses can save 20 percent on paper, postage, and labor when they use EBPP to handle payments and invoicing electronically. Breaking it down differently, generating paper bills and taking payments by mail costs 76 cents per invoice, and generating paper invoices and taking payments electronically costs 80 cents per invoice. However, accepting payments via EBPP runs 32 cents per invoice.
Enhanced Fraud Protection
Payment applications that screen card transactions for fraud can curtail credit card chargebacks. Healthcare entities that outsource payment processing to vendors or services like E-Complish have access to fraud detection solutions. For example, E-Complish's Fraud Detection Suite reveals and analyzes questionable charges automatically, with online tools and filters that can be customized to inhibit fraudulent activities and prevent healthcare players from incurring the resultant unnecessary costs. Timely alerts enable criminal conduct to be addressed without delay.
Consistent PCI Compliance
Every business that processes credit cards must comply with the Payment Card Industry Data Security Standard (PCI DSS) or face stiff penalties and fines for failure to do so. Attaining and maintaining such compliance is costly and time-consuming as well as an ongoing obligation. 
Working with a payment processing company that takes PCI compliance seriously and implements measures and practices to ensure it relieves healthcare providers of some of this burden, shifting it to the vendor. Patients' data and credit card numbers remain protected. There are far fewer worries about data theft and fines that could lead to financial hardship and damaged patient/provider relationships that may be difficult, if not impossible, to repair. For best results, healthcare entities should select an outsourcing partner with the highest PCI Compliance Level 1. E-Complish falls into this category.
The Simplified, Flexible Pricing Model
Many payment-processing solution providers offer multiple plans with assorted rates that satisfy the needs of different medical practices and healthcare entities. While all vendors take a percentage of every transaction they process, some but not all charge a flat fee per payment, setup fees, or various fees per payment type (for example, ACH, credit cards, and paper checks).
E-Complish uses a simple pricing model in which clients pay a percentage of each transaction. Calculating projected service fees before outsourcing payment processing to E-Complish is easy; healthcare entities need only use a typical monthly billing amount to do so.
E-Complish offers a comprehensive cadre of payment processing services and solutions for healthcare providers and insurers. Schedule a consultation to learn more.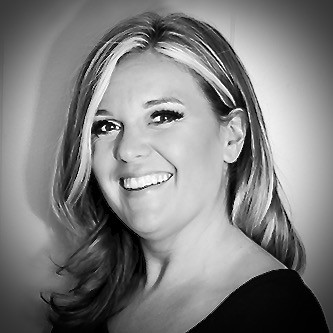 Amber Capece
Amber comes to E-Complish with 12 years of experience in the Hospitality Industry. We are sure you are wondering how…