5 Questions to Ask About EMV Card Readers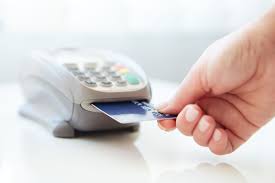 It's Not Often That Payments Technology Makes the Papers!
But over the past few weeks, publications from the New York Times to the Wall Street Journal to Entrepreneur have been writing about computer chip-enabled payment cards, also known as EMV Card Readers.
Why? As we explained in a previous post, the EMV liability shift is upon us.
Since October 1, merchants, not banks, have become liable for credit card fraud if:
an EMV card with a computer chip is presented to the merchant;
the card is swiped instead of using a chip card reader;
the transaction was fraudulent.
The only way to avoid the risk of liability for fraud is to install POS terminals that can read chip cards and train staff to use them.
But if you're a merchant who and you missed the EMV deadline, you're not alone. One survey found that just 27% of retailers were ready for the liability shift, and just 44% would be prepared by the end of the year. Yet 71% of consumers with credit cards have at least one chip card, so the risk of fraud is real.
So why the delay? One reason is cost. Market research firm IHL Group estimated the changeover cost at $35 billion, calling it a "money pit" for retailers. Many retailers also feel it's unfair to make them pay to secure the payments system. Mallory Duncan, general counsel for the National Retail Federation, told ComputerWorld that "We and our customers should not bear the burden for flaws in a 50-year-old [magnetic card] system".
Even so, merchants have to respond to the real risk of fraud. And the upgrade to EMV terminals may even be an opportunity.
Even if you don't understand all the details, you do need to know what questions to ask about the process. Here are some of the most important.
1. What Equipment Certification Is Required?
New EMV equipment needs to be certified to show it works properly and is compatible with EMV technology because EMV cards need to work everywhere in the world. PaymentsSource reports that certification is backlogged, taking between four and nine months.
Very small businesses may be able to access pre-certified hardware and technology already on the market. Larger businesses with more complex point-of-sale systems may need to factor in time and effort to get their particular combination of hardware and software certified.
Either way, it's important to understand what the certification process will look like since a relatively untested solution could cause you serious implementation headaches.
2. What Functionality Does the Terminal Solution Support?
Not all EMV terminals are created equal. MasterCard points to two key terminal functions it's important to understand.
One is Offline Data Authentication, allowing you to process transactions even when your connection to the bank is down. The other is whether the terminal supports cards that have a PIN. Most U.S. chip cards don't, but a few do, and it's preferable to be able to accept PIN cards.
3. How Will Terminal Software Be Updated?
MasterCard also points out that EMV terminals need software updates more often. Remote software upgrades are ideal since manual upgrades are time-consuming and expensive.
4. What Other Technology Should My Business Invest In?
For smaller businesses in particular, the big constraint on any investment is financing. It's hard to justify committing precious cash if the ROI isn't there.
Chase gives some valuable advice to businesses wrestling with this issue: In some cases, fraud prevention alone may not deliver an acceptable ROI for the effort required to implement this technology. With that, you will want to achieve other benefits when displacing your existing hardware or software solutions (e.g. update network connectivity, build out support for a loyalty or gift card program, including the ability to accept contactless/mobile payment transactions, etc)
In other words, adapting to the new card technology is an opportunity not just to prevent fraud, but to add other upgrades that improve customer service and get you ahead of payment trends. One possibility is upgrading to terminals that allow contactless payments, whether by card (like Visa PayWave) or mobile (like Apple Pay and Google Wallet). If your business has busy periods with long lines, mobile payments support may help you, because chip card transactions tend to be slower than swipes.
Particular businesses may have their own needs. Restaurants, for example, might benefit from having wireless terminals for EMV cards so customers can pay at the table.
5. Are There Incentives?
For larger merchants, there is potentially a big incentive to making this costly switch: skipping a PCI compliance assessment.
Visa's Technology Innovation Program allows merchants to skip an assessment in certain circumstances (which relate to card data storage and breaches, as well as the way most payments are accepted).
To learn more about how E-Complish can help you navigate the complex world of payment processing, read about our all-in-one payment processing solution, or get in touch with us.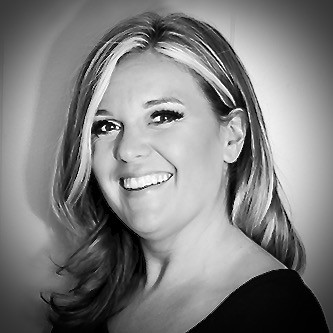 Amber Capece
Amber comes to E-Complish with 12 years of experience in the Hospitality Industry. We are sure you are wondering how…