Same-Day ACH Phase 2 Debits Rapidly Approaching. Are You Ready?
Effective Sept. 15, 2017, debit payments will join credit transactions as eligible for same-day Automated Clearing House (ACH) processing.
Following the official National Automated Clearing House Association's (NACHA's) Operating Rules ensures that the ACH Network runs efficiently, reliably, and securely for all users. Get the facts below so your company can offer this new capability that accelerates even more customer transfers.
Three Implementation Stages
The three-step Same Day ACH deployment schedule allows extra time for businesses and financial institutions to adjust to the speedy processing environment and ease enactment efforts. Although the first stage has elapsed, two more are to come.
Their basic differences are:
Stage 1: Its Sept. 23, 2016, operational date included just ACH credits. The fund availability cutoff was the conclusion of the processing day for each receiving depository financial institution (RDFI).
Phase 2: This upcoming Sept. 15, 2017, effective date adds ACH debits to credits. Fund availability coincides with the closing of each RDFI's processing day.
Step 3: When March 16, 2018, deployment date for ACH credits and debits arrives, fund availability must become 5 p.m. at each RDFI's local time.
Two Extra Processing Times
Before the fast-tracked remittance rollout, ACH processing times for all American banks were 24 to 48 hours. Payers could fulfill same-day promises only via costly manual wire transfers that are impractical for smaller and recurring disbursements.
Soon, originating financial institutions (ODFIs) will be able to upload time-sensitive batches of debit payment files for ACH operator processing during two clearing windows:
The morning deadline is 10:30 a.m. ET; settlement occurs at 1 p.m.
The afternoon deadline is 2:45 p.m. ET; settlement occurs at 5 p.m.
That upgrade will make virtually all ACH payments from credits to debits now available for faster deliveries. Those two admissible relocation types represent about 99 percent of the ACH Network's current volume. The remaining 1 percent includes the only ineligible categories: high-value transfers over $25,000 and international automated transactions (or IATs). All RDFIs must accept same-day remittances from originators and ODFIs.
NACHA predicts that ACH originators' same-day payments will almost reach the 1.4 billion mark annually after 10 years of full deployment. The main transactions will be that ACH receives during business days, excluding weekends and holidays, by 2:45 p.m. ET without requiring real-time processing.
Major Users and Purposes
Expedited bill disbursements: Consumers can pay bills on time with ACH credits or debits with speedier late payment crediting. Merchants can accept same-day transfers via their call centers and websites with customers' transactions undergoing initiation and completion in just one business day. That includes submissions on and after due dates as well as disbursements that start, restore, or terminate service.
Check conversions: Merchants and billers can convert accepted checks to settle within one business day.
Recurring monthly payments: Customers can pre-authorize recurring debits to pay their mortgage, utility, and/or insurance remittances on established schedules, usually by monthly due dates. Billers assume originators' responsibility for delivering ACH debits no sooner than pre-arranged dates.
Business-to-business (B2B) payments: Invoice payment settlements that include helpful transaction details between companies are moving more swiftly now.
Faster payroll: Organizations can compensate their hourly workers in a timely manner. Instead of late submissions, missed deadlines, and emergency payroll delaying income distributions, flexibility allows employees to receive their earnings earlier.
Transfers between owners' accounts: ACH relocates funds that people move among their own accounts. Financial institutions posting "from" and "to" transfers in one business day have the option of making cash available a day sooner.
Your Customized Solution
E-Complish's ACH Processor handles large payment batches quickly for countless global firms in government, healthcare, financial, and legal industries. It will integrate with your current website and/or billing system to facilitate online transaction efficiency. Your custom-designed ACH processing platform will meet all compliance regulations. Count on accurate processing and entry dating along with improved collections and better cash flow. All E-Complish applications feature the highest security standards from internet encryption to multi-password access and personal identification numbers (PINs).
Business Benefits
All public and private sectors, financial institutions, and consumers moving funds between buyers' and sellers' bank accounts via the ACH Network will benefit from this rapid payment option. Faster approval rates and better money relocation insights will increase business efficiency and streamline working capital access. Other welcome improvements range from enhanced risk management to decreased fraud incidences.
Schedule a consultation to learn more.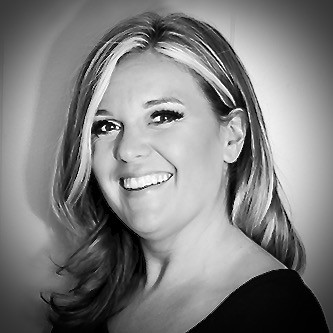 Amber Capece
Amber comes to E-Complish with 12 years of experience in the Hospitality Industry. We are sure you are wondering how…