Satisfy Patients with SMS Healthcare Payments
According to studies, consumer adoption of electronic communications and transactions is growing. That includes receiving and sending short message service (SMS) texts via smartphones. Discover the multiple ways this modern, paperless method can improve your collections.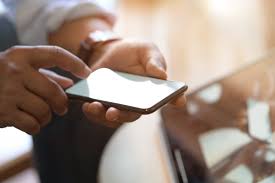 Text Messaging Benefits
Research shows that patients favor communicating with providers via text messaging. Today's 240 million+ smartphone users across North America like that method's convenience. They demand and rely on SMS for interactions with trustworthy doctors, dentists, diagnostic facilities, and hospitals they use.
A national survey revealed that consumers find texting more timely and relevant than email and voicemail for personal business interrelations:
Recipients read 82 percent of texts within only five minutes while opening just 25 percent of business emails;
Almost half (47 percent) would react negatively to providers not offering SMS communication channel options.
Custom Payment Solution
Want to increase collections? Invite patients to receive bill reminders and/or settle their hospital, ancillary service, medical/dental/mental health practice, or pharmacy invoices via text payments. E-Complish's Text2Pay enables quick, secure, 24/7 smartphone payments. Request a consultation today to offer pay by SMS.
Electronic Invoice and Billing Strategies
Americans obtain 24 percent of their statements electronically with that figure growing. They pay over 50 percent through biller or bank websites via computers or portable devices while almost 20 percent more are mobile or pre-authorized transactions. Expectations for episodic healthcare services' electronic adoption to rival traditional monthly billing and remittance trends have been low. But that's changing. Although just 8 percent of survey participants receive digital medical/dental invoices, 25 percent prefer that method. Likewise, 21 percent of patients settle their bills on providers' sites while 30 percent favor that channel.
Most electronic bill notices direct recipients to websites where logging in enables viewing and paying statement balances. But selections are moving away from emails and toward text message and mobile app delivery methods. Gaps between paperless adoption and patient preferences indicate that such remittance approaches are underutilized, confusing, or unavailable. Because healthcare billing is complicated, driving digital acceptance requires three unique aspects, compared to other industries:
Better design: Healthcare communications must address how recipients process messages visually to drive desired actions. Bills boast a high 95 percent open/read rate. But without controlling how patients consume information, misunderstandings can cause poor customer experiences and disappointing collections. Well-organized statements draw readers' eyes to notice key invoice areas immediately in your preferred order.
Result-based messages: After customizing your statement for how people process information, use that communication vehicle to guide the actions you want readers to take. Presenting numerous payment options to patients is confusing and ineffective.
Your primary call-to-action message must be clear to encourage:
Electronic statement adoption;
Online payments;
Recurring paperless payment enrollments;
Mobile device transactions;
Increased patient portal signups.
Consider how a Florida healthcare system's effective design and messaging made a multi-million-dollar upgrade to its billing practices. It was struggling with revenue cycle, outstanding self-pay, and bad debt issues.
Patients weren't using the network's online billing and payment offerings. Solutions to overcome communication problems included:
Redesigning the system's statement to decrease confusion;
Adding strategic messages to encourage online payments.
Improvements included:
Self-pay collections reached $12 million;
E-statement growth jumped 450 percent;
Electronic adoption with fewer billing cycles reduced costs by 10 percent.
Personalization: Actions you drive must be suitable for your desired outcomes as well as your patients. A study showed that electronic invoicing and payment preferences differ by generation, care frequencies, technical abilities, encounter types, and finances.
Findings include:
17 percent of younger patients aged 18-24 prefer accessing most healthcare bills via mobile apps, compared to only 5 percent of their older 45-54 counterparts;
More annual visits increase missed payment likelihood. How you issue reminders is key. Nearly 30 percent of those patients prefer text messages while 19 percent choose letters;
Of those logging into websites to access medical/dental invoices, 69 percent prefer patient portals to payment platforms. That's particularly true for anyone who had at least six doctor or hospital visits during the previous year. People requiring frequent appointments and/or treatments favor central repositories for their healthcare records.
Segmenting your patients to inspire electronic adoption among interested parties gives you opportunities to increase your communications' effectiveness and improve customer experiences. Developing messaging for better recipient understanding raises all consumers' payment likelihoods and displays empathy to strengthen loyalty while controlling your costs. Schedule a consultation to learn more.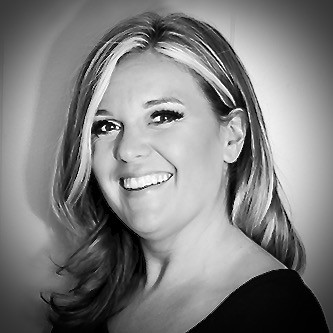 Amber Capece
Amber comes to E-Complish with 12 years of experience in the Hospitality Industry. We are sure you are wondering how…