Steps to Take for Proactive Customer Service: Your Competitive Advantage
Proactive customer service is the opposite of reactive customer service. If you think about the way in which most businesses set up their customer service, it's the reactive kind. In other words, businesses set up their customer service departments to take complaints or take contact from confused end users of their products. If customer service doesn't get a call or an email, it doesn't do anything. Agents sit there, waiting to react.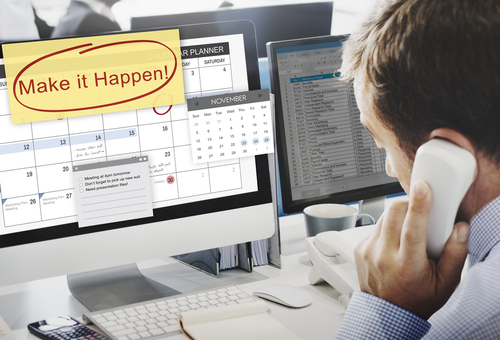 But engaging in customer service in the usual way means missing out on a fantastic opportunity. Being better at customer service is the best way for a business to differentiate itself from its competitors.
Within particular price ranges, companies have quite a hard time differentiating their products from those of their competitors. For instance, in automobiles, what's the significant difference between a Honda and a Nissan in the $20,000 to $25,000 price range? The answer is, there isn't any. Sure, there are people who prefer one make over the other, but that's a purely subjective (so, unpredictable) judgment. Or, what about laundry detergents? What's the meaningful difference between Tide and Cheer? Again, from an objective perspective, there isn't any.
Yet, what if Honda had demonstrably better customer service than Nissan? What if Tide had a great customer service reputation, while Cheer's was mediocre or terrible? Honda would blow away Nissan. The tide would tear apart Cheer.
What is Customer Service?
Customer service is the area where a business has the best chance of outperforming competitors. People complain a lot about times when they receive bad customer service. They make businesses pay dearly for it. Just as people are harder to replace than things, great customer service is harder to engage in than it is to make new products.
Proactive Customer Service
Proactive Customer Service is the way to compete like an elite business and leave your competitors in the dust. There are several smart ways to make your customer service activities proactive.
Admit to Your Mistakes
One of the most important is to admit to your mistakes, preferably before your customers even know about them. Reach out to your customers immediately through posts on your website and bulk emails to your customer list when you learn that you've sold what turns out to be a faulty product or made some other kind of error. When you admit to and alert customers of your mistakes and don't try to cover them up or deny them, you prove that you're trustworthy and that you care sincerely about your customers, which builds loyalty. People understand that we're all human beings who might make mistakes.
Following up on openly admitting to your mistake, you want to describe how you're fixing whatever problem you caused. This may include offering a refund on a purchase.
Loyal Customers
Rewarding loyal customers with incentives like discounts or special offers just for them is another way of being proactive and showing your customers that you appreciate their business. This is a win-win move wherein your business makes additional sales (albeit with lower profit margins) while your loyal customers feel the pleasure and satisfaction of having their loyalty rewarded. It also further solidifies their loyalty and makes it even more likely that they'll spread positive ideas about you (free marketing for you).
One proactive customer service practice that we use here at E-Complish is having a live chat application on the company website. People spend a great deal of time on the Internet these days. Accessing live chat is often easier or more convenient for them than getting on the telephone. Also, some people think better in writing and prefer reading over listening to someone talk. People use a lot of Instant Messenger services today, so live chat to talk about problems or resolve questions is comfortable for them.
Another reason that having a live chat option works is that people prefer to find their own answers and solutions if they can. No one likes waiting on hold or having to press numerous buttons on their keypad to finally get to some customer service agent. What's more, people like having the sense that they're competent enough to solve their own problems most of the time. So, anticipate common questions and troubles that your customers may have and make information for resolving them easy to find and access on your website. FAQs and an index of troubleshooting or question-and-answer blog posts are excellent for this.
Pay Attention to What Your Customers Are Saying About You Online
Whether you like them or hate them, social media sites are powerful these days. People readily talk about the most notable buying, shopping, and customer service experiences usually the very best, and the very worst, that they've ever experienced. Perhaps the best-going example of how to leverage online awareness into proactive customer service engagement is the Morton's Steakhouse Tweet story. Well-liked blogger Peter Shankman semi-jokingly tweeted to Morton's that he would love it for a waiter to show up at the airport with a porterhouse steak for him when he landed in two hours. The steakhouse found out about the tweet, and. I bet you can guess the rest.
Asking Your Customers to Tell You What They Think
Asking your customers to tell you what they think of your products and the service they receive from you is powerful proactive customer service. You can do this by asking customers to fill out survey questionnaires on your website, or by emailing them out. Customers also don't mind receiving phone calls to ask them for feedback as long as the caller is friendly and there are no attached sales pitches.
People feel more important and cared about when they're asked what they think and feel. Even more importantly for you, the information that they'll provide you is invaluable to your future product offerings and how you may improve or better structure your customer service.
So. Move ahead of the competition. Differentiate your business through the above proactive customer service techniques. Schedule a consultation and learn more about it.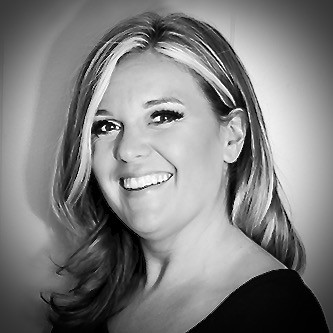 Amber Capece
Amber comes to E-Complish with 12 years of experience in the Hospitality Industry. We are sure you are wondering how…