Technologies Influencing 2016 Retail Trends

Along with new products, updated styles, and recurring shopping seasons, sellers and buyers drive changing retail trends often. But in 2016, researchers found that various technologies are claiming the greatest impact on commerce, sales, and payments. Are you offering the advancements below that follow the basic consumer spending stages?
Voice Recognition
Up to quadrupling the speed of typical typing and clicking, voice-enabled searching signals a transformation in how shoppers find details on products and services today. Innovations are increasing voice recognition's role in affecting online browsing strategies, e-commerce businesses, and customer engagement (CE).
Virtual Reality
Using virtual reality (VR) as a shopping tool immerses patrons in personalized sensory experiences, empowering interactions with retail offerings. Modern mobile devices deliver rich VR encounters so prospects can tour virtual showrooms, try on fashions, and sample services — anywhere and anytime before buying. Viewing options extend beyond smartphones and tablets to the new Oculus Rift VR headset.
Video Streaming
Consumer impulses to purchase merchandise after enjoying videos are growing along with view-on-demand popularity. So shrewd retailers are creating videos for various purposes including product demos, displays, and customer service.
New Commercial Holidays
Almost half of Cyber Monday sales come from smartphones and tablets, so merchants are developing other high-volume spending occasions. They're supplementing traditional celebrations and shopping seasons by inviting consumers to observe additional periods and offering special promotional pricing. These exclusive events attract new customers while engaging existing ones to boost repeat expenditures for long-term loyalty.
Wearable Devices
Shoppers are embracing wearable technologies like smartwatches, health and fitness wristbands, and headsets for easy access to stores, product information, special offers, and rapid payments. These devices could change consumer/brand interactions, purchases, and CE. Wearables communicating with their surrounding environments can distribute dynamic messages and personalized ads. Conducting on-site transactions on smartwatches is a speedy and easily accessible way to eliminate cash.
Alternative Payment Options
Merchants are transitioning in-store card readers and engaging shoppers by offering e-commerce programs that accept alternative remittance methods. Mobile transaction systems are transforming sales, due to an expected three-fold increase in 2016. Tech-savvy millennials are driving the cashless payment trend toward mainstream adoption. Of that young demographic, 44 percent prefer handheld conveniences, especially for small amounts. Buyers are using mobile applications and wallets on portable devices.
In 2015, merchants served digital content to laptop and desktop users along with handheld device functionality to enhance touchpoints. Drawbacks involved high customer engagement costs across multiple platforms and sellers' reduced abilities to sway brand experiences. So in 2016, vendors rank mobile and its smart, connected users first. Upgrading digital strategies is vital to meet their needs.
This year, mobile apps and/or devices will guide purchasing decisions for over 80 percent of shoppers who'll conduct 30 plus percent of commerce with portable tools. To improve brand loyalty, retailers are optimizing smartphone, tablet, and wearable payment methods. This movement's main goals are delivering product and service visibility, convenience, and seamless customer experiences via relevant social and third-party provider integration.
E-Complish's MobilePay accepts personal and business bank account and credit card disbursements to merchant accounts from smartphones and tablets swiftly and easily. This app or web-based platform will integrate with your current payment system smoothly, so your company's conveniences will outshine your competitors. Our programmers can merge this solution with your present mobile app. They can combine Card.io with MobilePay so your customers' cell phone cameras enter their pay card information instantly. Stringent PCI compliance measures encrypt all transactions for the utmost security.
Social Media Buy Buttons
Online purchases and social networks are a modern blend that's turning more commercial quickly. Driven mostly by rising mobile usage, vendors are providing easier shopping functionality to internet-connected consumers. Social apps are adding handy "Buy" buttons so users can order directly from their sites.
Internet of Things
Retailers' main data source has moved beyond point-of-sale (POS) information to encompass the millions of tech devices patrons use in shopping environments. Thanks to the web, sellers are amassing statistics packed with real-time, high-value insights. Consumer technologies like kitchen appliances, media electronics, home security, lighting, and automobiles are featuring Internet of Things (IoT) capabilities in 2016, influencing users' expectations and behaviors.
Personalization
The above trends require merchants to create uniquely individualized shopping experiences. Technological tools and data are helping retailers understand their patrons' preferences so they can deliver appropriate product selections, pricing, personalized offerings, and payment methods.
Schedule a consultation to learn more.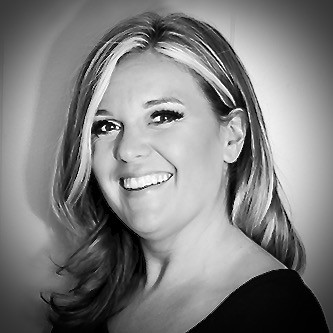 Amber Capece
Amber comes to E-Complish with 12 years of experience in the Hospitality Industry. We are sure you are wondering how…