Technology Guides Consumer Purchasing Decisions
Many retailers fail to keep up with today's connected consumers who let technological advancements guide their purchasing decisions.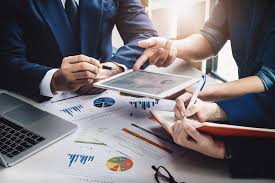 Instead of driving demand, sellers are reacting to it. But readily available point-of-sale customer data and analytics are valuable only if you use them properly. Set a goal to gather actionable details that influence shopping positively. Asking the best questions to capture the right information will help you regain control, predict preferences, raise sales, and boost ongoing loyalty.
Key Consumer Questions
"What Do You Plan to Do This Weekend?": Savvy retailers target customers on more than just age, gender, and geographical location today. Access to unlimited data that grows with each new generation creates complex fragmentation levels. You could waste time reviewing countless generic details, hoping to make insightful discoveries. Or you can pose helpful questions. Ask, "What do you plan to do this weekend?" and "How often and where do you purchase this product?".
Customers' answers will give you a better understanding than basic demographics like this 28-year-old man who lives in Kentucky. By drawing out more specifics, you uncover valuable behavioral patterns so you can predict product choices. For example, a male coffee lover enjoys geocaching and playing video games on weekends. That type of psychographic micro-segmentation represents retail's future. With greater fragmentation among younger generations, you'll lose big if you choose not to market patrons according to their uniquely individual profiles.
"How Much Do You Feel People Will Spend on This Product?": Various retailers that check with shoppers about buying merchandise at fixed amounts miss important opportunities to appreciate price elasticity. Assigning every product's initial value is challenging. Set it too high, and even an outstanding offering will sell poorly. If it's too low, so is your margin. Avoid consumer questions like "Would you spend $79.99 on this fitness tracker?". Instead, create ways to grasp selection behaviors at varied price points. Asking patrons to fill in appropriate dollar amounts gives you a broader picture of an item's worth and uncovers chances to boost sales along with margins.
 "Can You Envision Changes That Would Improve This Item?": Brands and retailers have relied on prior years' sales figures to forecast future product success steadily. A better strategy is collecting consumers' opinions and preferences early to make sure that you're providing merchandise they really want. Replace "Would you purchase this e-book reader?" with requests for suggestions on what changes could improve it. That will supply the data you need to alter an offering before mass production begins to match your corresponding customer segment's desires. Redesigning that portable device can keep it selling and out of your bargain bin.
"In What City and State Do You Reside?": Certain fashions may sell better in some localities. One dress could seem like a national favorite, but segmentation by region might make it more suitable for upscale Beverly Hills, Calif., than rural Flippin, Ark. Your micro-segmented, psychographic, and behavioral data and analysis may offer extra details today, but location knowledge affecting local inventory management and distribution remains crucial. Being able to pinpoint specific customers' style preferences while evaluating them geographically allows you to coordinate supply and demand.
Payment Method Preferences
Providing a variety of convenient online and phone payment systems that streamline transactions encourages repeat spending. E-Complish is eager to customize your choice of innovative merchant solutions. Consider the statistics below when picking the best tech-based options for your customers.
A survey revealed 1,000 American shoppers' favorite payment methods:
Credit cards (40 percent), up 5 percent between 2015 and 2016;
Debit cards (35 percent), down 6 percent;
Cash (11 percent).
Consumers favored credit cards for more costly department store, restaurant, and travel reservation expenses. They preferred using debit cards for small, everyday purchases at supermarkets, convenience stores, and gas stations. Cash beat out both card types at coffee shops and fast-food eateries. Preferences fluctuated by age. The 25-44 crowd used credit cards, but both the 18-24 and 45-54 groups chose debit cards.
According to another consumer survey, 73 percent made at least three online purchases between June 2016 and May 2017. Almost half (47 percent) of ecommerce shoppers increased their buying frequencies over the previous 12 months. Likewise, 71 percent of retailers generated greater annual sales via website and mobile channels. Finally, 20 percent of respondents quit carrying cash while 46 percent use it rarely to never.
Schedule a consultation to learn more.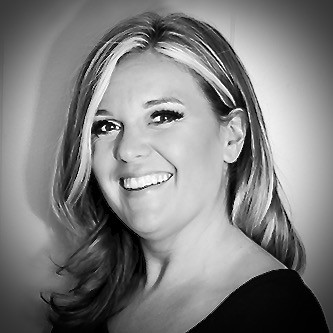 Amber Capece
Amber comes to E-Complish with 12 years of experience in the Hospitality Industry. We are sure you are wondering how…