Text-Based Payments Pay off for Utility and Telecommunications Companies
Texting (messaging via short messaging service, or SMS) is now an everyday activity for consumers. According to Pew Internet, 97 percent of Americans send text messages a minimum of once daily, and more than 80 percent of adults in the U.S. do so to at least a certain degree. Forrester Research estimates that more than six billion text messages are sent in the U.S. each day. So, it makes sense that a text-based payment option should be available to consumers as well and most definitely, to customers of utility and telecommunications companies.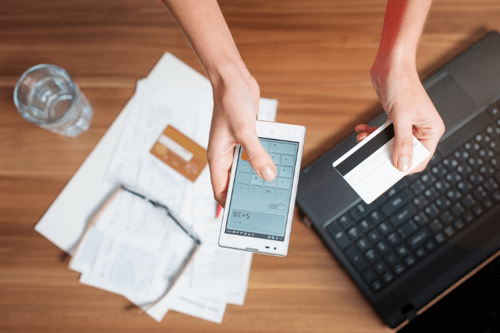 How Text-Based Systems Work
The "ins and outs" of text-based payment systems are very straightforward. In the case of utility and telecommunications companies, as with other merchants, consumers register in advance to take advantage of a "pay by text" service. To do so, they provide the company with their payment information either a credit or debit card number or a checking account number along with a bank routing number.
Payment information is stored in a secure system maintained by the merchant's payment solutions provider. With some systems, such as E-Complish's Text2Pay, the signup process includes a step where consumers create a personalized PIN to enter when making a payment.
Shortly before a bill comes due, customers who are registered for the "pay by text" service receive a text reminder to that effect and a link to click to initiate payment via a return text. They can make their text-based payment whenever they like, using their PIN number for verification if the system requires it. Some text-based payment systems, among them Text2Pay, can be set up so that consumers have the option to only receive a text reminder that a payment is due, without a link to make it via SMS.
A Sharper Competitive Edge
Utility and telecommunications companies can reap a myriad of benefits from implementing a text-based payment system. For example, consumers have come to expect access to convenient payment methods. With a text-based payment system, customers can take care of their bills any time of day, 365 days a year, and 24 hours a day from wherever they happen to be. Offering such convenience when it comes to bill payments does not just allow utility and telecommunications companies to meet customers' expectations for convenience. It also sharpens their competitive edge and gives them a leg up over competitors that do not accept payments via text. Such a competitive edge has become increasingly important at a time when multiple telecommunications providers and alternative energy companies that claim to deliver electricity at a lower price are vying ever harder for customers' business.
But this is just the beginning. Text-based payment solutions can be effortlessly integrated with other payment solutions, and are therefore easier to deploy than other, more complicated mobile payment solutions. Unlike the latter, they do not require special readers and downloaded smartphone applications.
What's more, the ability to send payments quickly and effortlessly via text, coupled with the option to receive automated payment reminders, boosts the likelihood that consumers will pay their bills and do so on time. This means fewer late payments and a boon to the bottom line of utility and telecommunications companies alike. It is an even more tangible benefit given the time and money savings achieved when employees in companies' credit and collections departments spend fewer hours chasing missed payments.
More Big Benefits
A reduced need for employees to generate paper bills and process paper-based payments because the text-based payment option conserves labor as well. Just as significantly, it saves on paper and postage. In fact, one utility company discovered that it would cost 76 cents to issue a single paper bill and send it to the customer by mail and 80 cents to issue that same bill electronically and receive payment in an identical fashion. By contrast, the utility found, that the cost of sending and receiving bills electronically, as would be the case with Text2Pay, would total 32 cents apiece.
Finally, as mentioned above, text-based payment systems make for happier, more satisfied utility and telecommunications customers. When consumers sign up to take advantage of a subscription-based payment system built around SMS, they need no longer to receive paper bills. There are no inconvenient trips to the post office or mailbox to send payments. There is no hunting around for misplaced bills. Late or missed payments and the fees that accompany them are reduced because invoices arrive via text, payment reminders are an option, and payments can be scheduled ahead of time and remitted by sending a quick SMS message. All of this adds up to more satisfied, more loyal customers, fewer customer complaints, and again, that sharper competitive edge.
In addition to Text2Pay, E-Complish works with utility and telecommunications companies to implement a wide range of digital payment solutions and services. Schedule a consultation to learn more.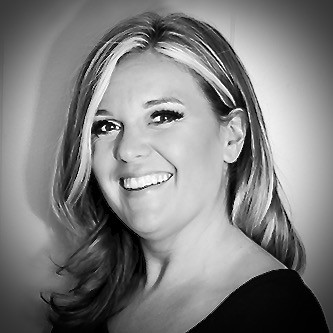 Amber Capece
Amber comes to E-Complish with 12 years of experience in the Hospitality Industry. We are sure you are wondering how…