Text2Pay Improves On-Time Public Utility Transactions
Government works want their customers' monthly payment process to be the easiest possible method for on-time consistency.

Short Message Service (SMS) bill reminders and/or transactions via cellphone texts are convenient without requiring constant internet access. Review this modern solution's benefits and regulated procedures to learn how E-Complish's Text2Pay system can improve your collections.
Growing Popularity
After industry influencers predicted texting's demise in 2011, analysts now foresee it growing from 2016's $55.5 billion up to $71.6 billion by 2021. Millennials were instrumental in making SMS 2016's favorite business-to-consumer (B2C) communications channel. Email ranked second with voice coming in third. Among 18- to 34-year-olds, 72 percent text 10 or more times per day. Recipients read 90 percent of their incoming messages within just three minutes. By 2025, shoppers will receive half of such notices from preferred providers.
SMS Advantages
Discretion: Text messages allow connecting with customers when phone conversations are impractical. They're convenient if parties don't want bystanders overhearing private remarks.
Recordkeeping: Saved SMS exchanges are helpful reminders of previous discussions. They avoid taking and finding notes to recall past phone conversations.
Email alternative: More people carry their phones than tablets or laptops every day. Swapping emails between desktops and laptops requires an online connection. But your phone can utilize its carrier's connection nearly anywhere. SMS access is also much cheaper than most internet data plans for phones as well. Affordable basic and older mobile phones offer texting while only pricier smartphones permit web usage, which not everyone can afford.
Prompt attention: Consumers, especially younger ones, check phones more frequently than their computers and read texts promptly, compared to emails and traditional mail.
Late fee relief: Many patrons welcome timely utility payment reminders that help them avoid dreaded late fees.
Regulation Compliance
Strict policies dictate what, when, and how your company can text your customers. Federal Communication Commission (FCC) guidelines, Telephone Consumer Protection Act (TCPA), and Controlling the Assault of Non-Solicited Pornography and Marketing (CAN-SPAM) Act violations can incur steep financial fines in the thousands for every inappropriate SMS communication.
Providing real-time interactions with utility customers via texting is a valuable relationship tool if you follow all applicable regulations to prevent stiff non-compliance penalties.
Key examples include:
Customer consent: You must obtain prior, unambiguous recipient consent in writing before you can launch SMS. Patrons need to understand precisely what message types they agree to receive. Don't ask them to grant their permissions as sales conditions. Offer opt-out opportunities that clients can authorize whenever they want.
Length limits: The standard SMS length can't exceed its 1120-bit maximum. Character limits including spaces from 70 to 160 depend on the sender's language. English, Spanish, and French utilize Global System for Mobile Communications (GSM) encoding. At seven bits per keystroke, the highest amount is 160. Chinese and Japanese use Unicode Transformation Format (UTF) encoding with 16 bits per character, setting the cap at 70.
If texts go over defined maximums, recipients receive two or more announcements. Mobile carriers split lengthy GSM-encoded dispatches into 153-character portions. The other seven fulfill segmentation and character string joining. They break extensive UTF notifications into 67 keystroke sections, reserving only three for segmenting. Multimedia messaging service (MMS) sends images by extending SMS to allow longer content.
Delivery schedule: Your web-based application must send texts only during specific timeframes like 8 a.m.-9 p.m. in each recipient's time zone. Other directives control SMS transmission frequencies and content. Your messages can introduce consenting clients to your speedy click-to-pay option.
Our Convenient Solution
E-Complish's customizable SMS payment system lets your subscribing clients choose to easily pay their bills via Text2Pay 24/7 from anywhere with their personal identification numbers (PINs). Patrons wanting to use other transaction methods may elect just to receive due-date reminders. You eliminate paper invoices and provide data security while reducing late and missed payments.
Text2Pay guarantees SMS delivery in compliance with FCC and Mobile Marketing Association (MMA) guidelines. Integrate Text2Pay with E-Complish's HostPay (customer-facing online portal), MobilePay (via portable devices), DirectPay (phone transactions), DevConnect API (developer application programming interfaces), or VirtualPay (comprehensive staff-facing platform). Besides utility companies, other ideal users issuing ongoing bills include telecom carriers, cellphone providers, financial lenders, property managers, insurance companies, and rent-to-own stores. Schedule a consultation to learn more.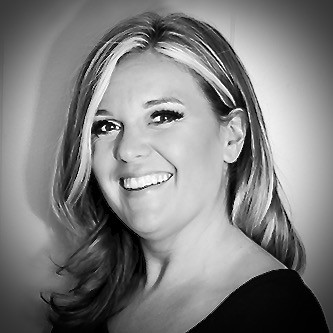 Amber Capece
Amber comes to E-Complish with 12 years of experience in the Hospitality Industry. We are sure you are wondering how…