The Best Use for QR Codes That Not Only Works – But Gets You Paid
In recent years, QR codes have emerged as the latest trend in digital marketing. For several years now, marketers everywhere have recommended businesses use these small computer-generated 2D barcodes to encourage consumers to visit their websites for added content, deals, and discounts or simply to buy their products: Place them on T-shirts! Mugs! Billboards! Magazine ads! Brochures! The opportunities were endless.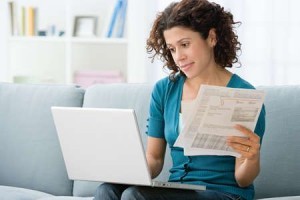 As time moved on, businesses have become increasingly skeptical of the relevance of QR codes to everyday marketing, with many consumers finding them simply irrelevant. In today's technology-driven world, it's simple enough for a user to navigate directly to a Facebook page or website without needing to scan a barcode for exclusive content that often leads to no actionable or tangible benefit for the customer.
But not every use has been exhausted, and for some industries, QR codes have proven a veritable godsend as they help customers pay their bills conveniently – and more importantly, keep businesses managing their cash flows better.
Adopting an online payment processing system has always been one helpful way to manage organizational cash flow, by enabling customers to make payments more easily. What takes longer? Having customers write out a check, mail it to you, and then process it using a paper ledge and old-school computer program, including handing the physical check to the bank and waiting for it to clear – or having customers visit a webpage, enter their checking account or credit card details in some specified fields, and have the money clear your account hours later?
QR codes are the next step, as users increasingly rely on mobile devices not only for casual browsing and content consumption but to make actual purchases and yes, payments too. By setting up your website to take customer payments with a mobile site (such as E-Complish's MobilePay, which interfaces with HostPay), your customers can pay you online – and you can process their credit cards and checking account information as it's entered through an iPad, iPhone, Galaxy or Nexus.
E-Complish General Partner and resident payments expert Stephen Price wrote this recently to help billers in the medical industry collect payments more easily. On Becker's ASC, Stephen explained the latest tip for customer payments includes none other than the languishing QR codes, now a perfect way to enable immediate bill payments: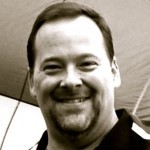 Stephen Price, owner of payment processing company E-Complish:
"Our latest tip we have been giving billers is to start adding a QR code to the bills that customers receive in the mail. This enables customers to scan the QR code using their smartphone, which directs them straight to the online bill-payment sites, which allow payments to be made on a standard website or mobile site. This lets them pay their bills right then and there, through their smartphone.

Our clients have been absolutely loving this … It gets them paid more quickly and easily, and the customers, they don't need to stress about the bills and wait to pay them at a later time. It's pretty much win-win, and doesn't require any specific Mobile apps for payment, just a smartphone with a QR code reader".
Read the full article here.
While marketers have long been skeptical about the use of QR codes in the marketplace, it seems they have finally found their place as the payments industry moves to integrate traditional online billing methods and back-end online payment processing with the trends toward mobile payments and online transactions
In fact, e-billing guidelines have been drafted by the NACHA and are out for comment in order to ensure that QR codes meet the quality guidelines for all billers.
How to Add a QR Code to Your Customer Bill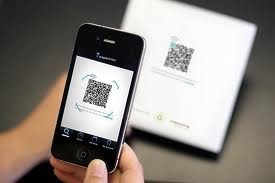 Set up a mobile payment site: This will allow your customers to easily pay you online, once they navigate to the link using their mobile device. (If you are an existing E-Complish customer, you can do this by signing up for MobilePay, which integrates seamlessly with your existing HostPay system and any other E-Complish products, such as our all-in-one payments portal, VirtualPay, or credit card processing and ACH systems). Note that for many businesses, the reason QR codes failed was attributed to linking the code to a desktop – rather than a mobile – website.
Create the QR Code: Use the specialized link for customer payments, e.g. www.yourcompany.com/payments/mobile to create a QR code by going to any free online QR code generator, such as this one.
Save the generated image. Insert this barcode as an image on the branded template you use for customer invoices.
Voila! Accept payments from your customers. They can pay easily within minutes of sending out their paper invoices, no matter where they are, whenever, on the go!
For more payment tips, make sure you keep visiting our blog for updates, Like us on Facebook, and Follow us on Twitter. Schedule a consultation to learn more.
Have you implemented QR codes on customer bills? Tweet us with your experiences or post on our Facebook wall.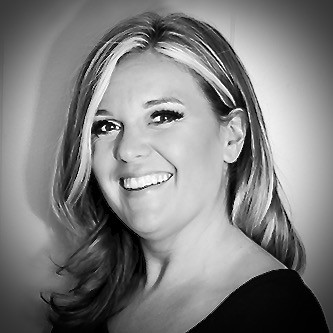 Amber Capece
Amber comes to E-Complish with 12 years of experience in the Hospitality Industry. We are sure you are wondering how…