The Case for E-Signatures
Signatures have always been a critical component of business transactions and agreements. However, obtaining customers' signatures on paper documents from payment agreements and loan applications to insurance policies, contracts, leases, and more is typically an expensive, time-intensive, and frustrating endeavor. Electronic signatures and e-signature services that allow a business to collect, verify the validity of, store, and quickly retrieve electronically signed documents not only address these problems; they offer a wealth of advantages over traditional paper-based methods of signature capture.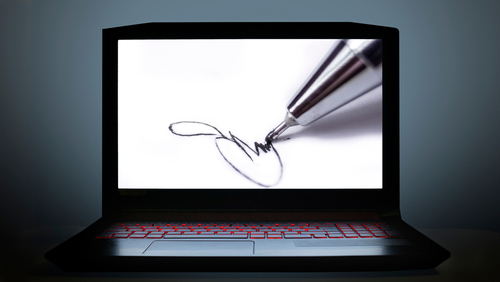 E-Signature Basics
E-signature services allow merchants to send electronic documents (EDocs) to consumers for their signature. These documents can formalize a single payment plan or be used for related purposes, such as online applications for financing or agreements for services. Forms can also be used for a wide range of other purposes and in other markets, such as law, insurance, and real estate. 
Consumers receive an email invitation to sign the document(s), pre-populated with payment details and other data. After clicking a link to the documents, consumers review them and upload, type, or draw their signature before returning the "electronic paperwork" to the sender.
The legitimacy of e-signatures is airtight. The ESIGN Act, which became law in 2000, made e-signatures legally binding as legally binding as paper ("wet") signatures. In 2008, the PDF file format became an open standard to the International Organization for Standardization (ISO) as ISO 32000. It includes digital signatures as an integral part of the format.
E-Signature Benefits
The e-signature market continues to grow. According to a recent report by MarketsandMarkets, the global e-signature market will be worth $14.1 billion by 2026, up significantly from $2.8 billion in 2020. This is not especially surprising, given the advantages of switching to e-signatures on computerized forms.
Key e-signature benefits include:
Speed. 

Documents that require an e-signature can be sent to and returned by recipients in a matter of minutes. No waiting for the mail to be delivered, and there is no chance for the documents to be lost en route to or from their destination. The ability to handle the document-signing process electronically in a matter of minutes also decreases the likelihood that consumers will procrastinate in returning documents or that merchants will experience an extended wait for their return because they have been temporarily misplaced.
According to research from Forrester, using e-signature services reduces document turnaround time by 80%, from an average of five days to 37 minutes. 
Cost savings.

Printing and mailing documents for signature is far higher than the cost of doing so in digital mode. According to the Electronic Signature & Records Association, businesses that transition to e-signature services from paper-based methods see reduced document expenditures of 86 percent (paper, printer ink, processing, and storage). Forrester's study pegged total savings for businesses migrating to e-signatures from paper taking into account material, administration, shipping, and other miscellaneous costs at 55 percent to 78.62 percent. Research also estimates total dollar savings per document at around $20.
 Further cost-cutting comes from eliminating up to 30 percent of unauthorized chargebacks from ACH attempts. With customers' signatures on file and easily accessible by merchants through a service such as E-Complish's EDoc, consumers cannot claim that they never authorized an ACH payment.
Improved productivity.

Processing, filing, and retrieving signed paper documents is a time-intensive task. Opting for e-signatures improves productivity. Forrester estimates this improvement at 22,000 hours annually, while LunarPen's research shows that productivity increases by 85 percent when e-signatures replace paper document-signing methods.
Moreover, time is money. In other words, saving effort in handling documents with e-signature services benefits the bottom line. That effort can be re-directed to other business tasks and projects, fattening the bottom line even more.
Easier tracking.

Paperless records are easier to track and locate quickly, saving additional time and eliminating setbacks caused by lost files. Statistics from OneSpan BMU indicate that adopting e-signatures decreases the incidence of lost files by 66 percent.
Security and fraud prevention.

Documents that bear e-signatures are far less likely than their paper counterparts to be intercepted, read, altered, destroyed during transit, or misappropriated from merchants' filing cabinets. Strict safeguards and security protocols, including encryption, safeguard consumers' personal information. Imposters cannot forge others' simulated signatures or submit electronic records, claiming that other people endorsed their contracts.
Enhanced customer service and reputation.

Offering an e-signature option bolsters merchants' ability to provide better customer service and meet the ever-rising demand for more convenient ways to receive, sign, and return documents. It also solidifies its reputation as client-focused, tech-savvy, and future-ready.
 What's more, an increasing number of consumers prefer to do business with companies that have implemented environmentally friendly practices. The electronic signing of documents clearly falls into this category.
With EDoc e-signature service, EDocs are initiated via E-Complish's web-based HostPay system, via customer service representatives using its VirtualPay system, or through its DevConnect API. Once EDoc(s) have been sent, they are identified as "pending signature" within VirtualPay or DevConnect. After the EDocs have been signed, consumers and merchants alike are notified via email that the EDoc(s) have been signed and are pending approval by the merchant. Schedule a consultation to learn more about EDoc and other payment solutions from E-Complish.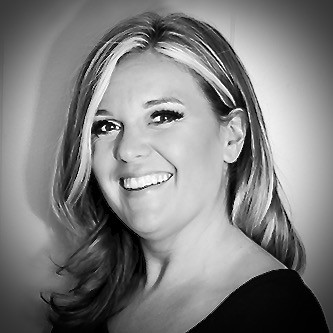 Amber Capece
Amber comes to E-Complish with 12 years of experience in the Hospitality Industry. We are sure you are wondering how…