The E-Signature Solution for Call Centers and ACH Recurring Transactions
At E-Complish, one of the services that we're most excited about is EDoc. EDoc is an e-signature-based service that fits hand-in-glove with doing business in the 21st century by facilitating the collection, verification, secure storage, and easy retrieval of electronically signed documents for the express purpose of authorizing recurring ACH transactions via a call center.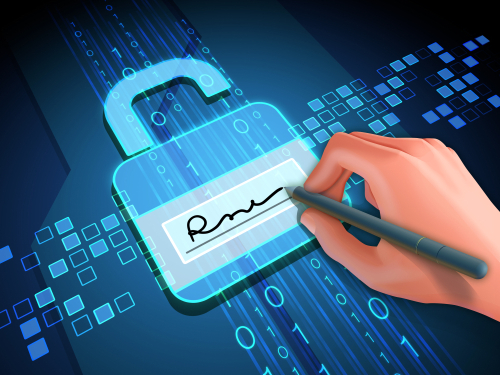 Since the turn of the century, electronic signatures have been allowable as authenticators in financial transactions between merchants' banks and their consumers' banks. As time has gone by, more and more consumers have come to like and demand the use of electronic signatures, and this demand is forecast to grow exponentially over the next 15 to 20 years. E-signatures in financial transactions are easier to supply and faster to execute. A merchant's customers are busy people in a fast-paced world, and if they can get something done faster, with less effort, they're always pleased to do so.
Merchants obviously like being able to more quickly and easily collect necessary signatures from their customers. In the business world time is money, after all, and with more than 70 million ACH transactions being processed daily(!), saving time and effort in getting those transactions verified and their records securely stored in readily accessible servers is gold (even platinum) to merchants.
According to our experiences, EDoc is able to shave off as much as 30% of unauthorized chargebacks to merchants in ACH transaction attempts. Coupled together with the time and effort savings that mean employees can focus on other tasks and projects that make money, EDoc's potential for helping a merchant be more successful and profitable is substantial.
But, this brings up a question. That question is, "Why?"
Why is an application like EDoc so helpful? Why should a merchant pay a TSP (third-party service provider) for it?
You see, just as the use of e-signatures got signed into federal law around the turn of the century, the use of TEL (Telephone-Initiated Entries) got approved for doing business by NACHA in September 2001. NACHA is the steward of the ACH, which is one of just two authorized ACH Operators (entities that serve as a central processing facility for ACH transactions and perform settlement functions for affected financial institutions, i.e. the banks of the merchant and the merchant's customer), the other being the Federal Reserve. The use of TEL debit entries was put into place to streamline consumers' authorization of a one-time electronic debiting of their accounts by merchants with whom they have chosen to do business.
Unfortunately, some merchants, especially those that were always unethical fly-by-nighters from the beginning, took advantage of TEL to try to get money out of consumers who didn't really want or authorize their accounts to be debited, (There's always somebody!). Frequent unauthorized chargebacks to certain merchants made this obvious in time to NACHA. To prevent fraud, NACHA has in place certain strict rules about using TEL transactions, which are the following:
There must be an existing relationship between the Originator [a merchant seeking to debit a customer account in exchange for providing something] and the consumer. That is, there must be a written agreement in place between the Originator and the consumer for the provision of goods or services (for example, when the consumer has an insurance policy with the Originator), or the consumer must have purchased goods or services from the Originator within the past two years.
Or, when no relationship exists between the Originator and the consumer, the consumer must be the one to place the [initial] telephone call to the Originator.
 Those are the basic rules, and there are some more details fleshing them out, too, such as it is a violation for a merchant to use deceptive or fraudulent marketing practices to goad or trick a consumer into placing an initial phone call. Authorizing phone calls must be recorded and stored as proof that the consumer consented to have his account debited, and there must also be some written, (paper or digital), record backing it up.
As you can see, collecting ACH authorization, especially for recurring billing, can be time-consuming and fraught with headache-inducing difficulty, as every little thing needs to be done "to perfection" to minimize the risk of unauthorized chargebacks, lawsuits, and a seriously harmed reputation. This is where a TSP like E-Complish and an e-signature service like EDoc show forth their value.
With EDoc, we're able to focus our resources on ensuring that the process of collecting any e-signature follows ESIGN Act guidelines AND satisfies NACHA's rules for Recurring TEL and PPD transactions. Furthermore, EDocs are stored on our secure servers for safekeeping. They're easy to retrieve, too, and you as our client are the one who decides who on your staff has administrative responsibilities to approve or view the documents.
E-Complish also makes the whole process clear and transparent by notifying your team of various document statuses (Pending Signature by the Consumer, Pending Approval by the Merchant, Declined by the Merchant, Activated), while an audit log shows the entire history of a document including uploading, the addition of elements, viewing, and signing, along with the person who took each action, date, IP address, and which platform was used (web, iOS, or Android).
Our EDoc service protects consumers, too, because we won't allow our service to be utilized by any merchants who prove to us that they're engaged in fraud. At the same time, we help ethical merchants deliver to their customers more of what they want.
Schedule a consultation to learn more.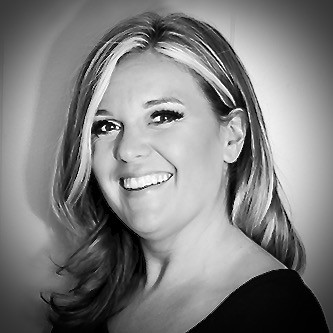 Amber Capece
Amber comes to E-Complish with 12 years of experience in the Hospitality Industry. We are sure you are wondering how…