The Hidden Rewards of Using Credit Cards for Business
Are Business Credit Cards Good?
Why Use Credit Cards for Business?
As a merchant, credit cards are a pivotal part of receiving regular payments from clients and consumers. They are also invaluable as a business manager with responsibilities in purchasing and expense management.  Not only do they provide a line of credit for business purchases without collateral, but they are also a vital tool to manage cash flow and expenses for your business. Small businesses can benefit from a variety of corporate credit cards which enable separate employee cards, transaction reports, and automatic bill payments.  While it is important to avoid high-interest rates and hidden fees by managing expenditures and repayments accordingly, there are huge benefits to using a credit card for transactions for your business.
Many financial institutions offer corporate cards that are filled with perks and bonuses. Learn to choose the best card for your business and capitalize on the benefits to get the best for your business:
What Are Corporate Rewards?
Banks and financial service firms are quick to offer corporate rewards and perks for business users, ranging from no-interest periods and signup bonuses to travel points and office supplies. Find out the best perks available for corporate customers, depending on your business size, needs, and types of usage:
For the Large Sales Force: Travel Rewards Cards
Every financial institution offers an alternative in travel rewards cards, helping you turn the dollars you invest in travel for sales or networking purposes into added savings on your next business trip. Frequent flyer points accrued through dollars spent can be used on future business trips, including flights, hotels, and car rentals. Extra perks available to users of business travel cards include free auto rental insurance, access to airport clubs and lounges, hotel room upgrades, and concierge services.
No foreign transaction fees: The Chase Ink Bold is designed for employees who travel often, with no foreign transaction fees, saving 3% in international purchases compared to other credit cards.
For the Cash-Strapped Business: Cashback Rewards
Cash rewards cards are popular among business credit offerings. Bank of America's Cash Rewards for Business Mastercard gives extra cash back for business-related purchases, including 1% on all purchases, 2% on restaurants, and 3% on gas station and office supplies purchases. The Ink Cash Business Credit Card from Chase gives 5% cash back for the first $250,000 spent annually on office supplies as well as telecommunications and Internet services. They also provide cash back for restaurants, gas stations, and other purchases.  If you have a large sales force that travels regularly or spends a significant amount entertaining clients in restaurants, that extra percentage of cash can be significant for your business operating budget. This can also prove highly beneficial for businesses with a large in-house staff and added expenditures in office supplies. This is also great for a cash-strapped business, providing additional cash flow rather than points that can be used on other goods and services.
It's Worth It: Appreciate Your Employees
Most corporate credit card options enable the business user to accrue points, which can be exchanged for travel, gift certificates, goods, and accommodations. Why not use the extra points on a company retreat, sponsoring employees to attend a conference, and adding a few days of vacation at the end? You can also redeem your points for gift certificates which can be given to employees on birthdays or around Christmas and holidays. While they've cost you nothing to procure, they go a long way in fostering employee goodwill and in the long run, improved productivity and lower turnover: Another saving all around!
There are a wide variety of business credit cards available for companies of all sizes and types. Look into the interest rates, repayment periods, fees for additional cards, and corporate partnerships before you sign on the dotted line. Doing proper research is essential to managing your business purchases in a way that is right for you. Ask questions – and don't forget to find out about the benefits!
Schedule a consultation and The E-Complish team tell you more about it.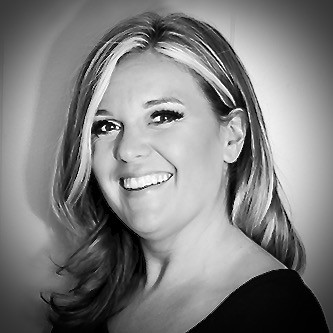 Amber Capece
Amber comes to E-Complish with 12 years of experience in the Hospitality Industry. We are sure you are wondering how…