Time to Connect with Contactless Payments
Contactless payments have been a topic of conversation in the payments segment for quite some time. So, it should come as no surprise to hear this: They aren't going away. In fact, consumers' cries for contactless payment options are growing ever louder.
Before we delve into the popularity and growth forecast for contactless payments, it is important to define how they work. There are two payment scenarios: In the first scenario, consumers make payments by tapping a debit, credit, or smart (chip) card near a point-of-sale (POS) terminal equipped with contactless payment technology. Processing occurs via radio-frequency identification (RFID) or near-field communication (NFC).
As a general rule, payments made using mobile apps and mobile wallets also fall under the contactless umbrella. Some banks and retailers refer to contactless payments as "tap-and-go" payments.
Increasing Prevalence
The adoption of contactless payments in the U.S. was once slow, with few consumers showing any interest in adopting contactless payment methods. However, the tide has reversed, thanks to the interest in "no touch" payment methods sparked by the pandemic. For example, in its Back to Business study, Visa found that "all factors" (price, selection, and location) equal, nearly two-thirds (63 percent) of consumers would switch to a new business that installed contactless payment options.
The study also revealed that safety concerns influence how 78 percent of global consumers handle payments. Of these consumers, 46 percent believe using contactless payment methods ranks among the best and most important payment safety measures to follow.
Even more telling, American Express has reported that 70 percent of U.S. merchants are being asked by customers to offer contactless tap-and-go or mobile app payment options. According to Mastercard, a substantial portion of contactless payment adoption occurred during the pandemic, but the trend is a lasting one, with 74 percent of consumers planning to continue making payments via contactless methods when the pandemic is over (or has become an endemic). Roughly half of the consumers queried by the card brand reported that they had already "swapped out" their top-of-wallet card for one that can be harnessed to handle payments in a contactless fashion.
As if that weren't enough, there has been a marked growth in contactless payment acceptance among Baby Boomers, who in many cases have been slow to adopt new payment methods. According to research by Dynata, a data and survey platform, "Generationally, the largest growth in both contactless preference and adoption occurred among Baby Boomers. Preference jumped from 45 percent pre-COVID-19 to 55 percent today, and adoption of a contactless card or app increased from 67 percent to 71 percent. This is followed by Gen Z, Gen X, and Millennials".
Biometrics Boom
Biometric authentication is also gaining ground in the contactless payments arena, especially as some banks allow a higher payment limit for biometrically authenticated contactless payments than for other contactless payments. Strong light is shining on biometric cards, most typically biometric cards including contactless without a PIN, according to Mordor Intelligence.
Mordor Intelligence recently predicted that the global biometric card market would experience a CAGR of 155.45 percent between 2021 and 2026, increasing from $8.75 million to $1.69 billion. Grand View Research pegged the value of the global biometric payment cards market at $75.3 million in 2021, rising at a CAGR of 62.3 percent between 2022 and 2030. "The growth of the market can be attributed to the rising technological advancement and global acceptance of the contactless payment method," Grand View analysts wrote. "Biometric payment cards are gaining popularity over. NFC cards due to their higher transaction limit on contactless payment transactions".
Moreover, a survey by Fingerprints, a provider of biometric hardware, indicates that while biometric payment cards are still in the pilot phase, 56 percent of consumers would already like to own one. And 50 percent of participants in the study said they would be willing to pay an extra annual fee for such a card.
E-Complish supports and advocates the use of contactless payments and other innovative payment solutions. Schedule a consultation to learn more about it.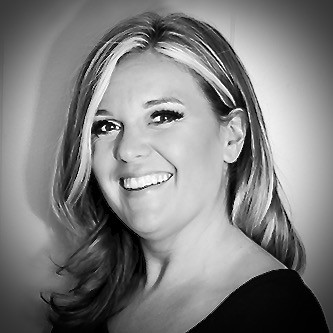 Amber Capece
Amber comes to E-Complish with 12 years of experience in the Hospitality Industry. We are sure you are wondering how…