Top 5 Human Resources Management Challenges for 2022 and How to Overcome Them
Businesses have always grappled with a variety of human resources (HR) challenges. But in recent years, the COVID-19 pandemic, a stronger push for workplace diversity, and many other factors have added a layer of complexity to the equation and induced decision-makers to seek new ways to overcome HR management obstacles. Here's a hotlist of the top 10 such challenges for 2022 and how to address them to achieve positive results.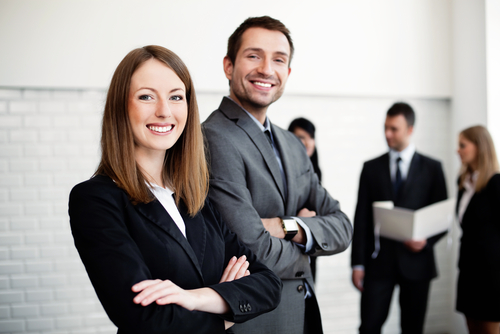 Challenge #1: Finding and Retaining Talent
A global talent shortage (also known as the "Great Resignation") is making it more difficult than ever for companies to find high-caliber employees to fill specific roles. Organizations are also experiencing trouble when it comes to employee retention.
Solution:
On the former front, skills testing and remote interview practices which may accelerate the hiring process are a good start, according to Forbes. Using set criteria to decide whom to hire for each position including years of experience, skills, and educational background is important as well. So, too, is asking behavior-based questions to assess whether a candidate is the right cultural fit for the company and the best bet skills-wise.
Meanwhile, a highly attractive benefits package and a good work/life balance increase the likelihood of employee retention. However, the importance of proper onboarding cannot be underestimated. According to the Society for Human Resource Management, onboarding should entail training that encompasses compliance with rules and regulations, clarification of roles and responsibilities, culture (companies' values and "personality), and connection (relationships with staff, supervisors, and mentors).
Challenge #2: Improving Diversity, Equity, and Inclusion
It isn't that businesses don't want to create and sustain a culture of diversity, equity, and inclusion (DEI). In fact, more than one-third (35 percent) of HR executives who responded to a recent survey by Gartner cited plans to prioritize DEI in the coming year, ensuring that their workforce comprises employees from different cultures, ethnic/demographic groups, and generations. This is a wise move: Failure to remove barriers to DEI puts businesses at risk of messy lawsuits (e.g., for discriminatory practices or not protecting employees from harassment), financial consequences, and reputational damage.
Solution:
Start with an effort to foster a company culture in which teamwork and mutual respect are heavily emphasized. Set and adhere to standards of behavior and accountability. Many third-party organizations offer diversity and inclusion training programs, which can go a long way toward addressing and overcoming biases in the workplace.
Challenge #3: Closing the Accountability Gap
A culture of accountability builds trust among employees, contributes to improved performance and efficiencies, supports a culture of honesty and integrity, and fosters compliance with the laws, regulations, standards, and guidelines companies must follow. And an increasingly complex and challenging business environment makes closing the accountability gap more important than ever.
Contrary to popular belief, accountability is not about "catching" employees doing something wrong, tattling on co-workers, or enforcing a strict set of rules and penalizing offenders for breaking them. Rather, it has to do with setting and holding employees to a common expectation based on a company's mission, values, and goals, and holding employees at all levels from part-time workers to senior executives responsible for meeting business objectives.
HR experts advise that businesses address this challenge by first setting standards for tracking employee accountability so team members understand that they will be held accountable for their work. They also recommend setting weekly goals and deliverables to incite motivation that keeps employees motivated to complete assignments on a consistent basis. Most importantly, management must be sure to follow its own set of rules, holding themselves to the same high standards to which they hold employees, making good on their promises, owning up to their mistakes, and providing feedback even when doing so may be difficult or awkward.
Challenge #4: Adapting to and Managing a Hybrid Work Model
The hybrid work model will remain relevant in 2022. According to a poll by Nasscom and Indeed, some 70 percent of IT organizations are trying to make it work. More than two-thirds (66 percent) of participants in the poll said working remotely increases employee satisfaction.
Successful management of a hybrid model necessitates reimagining the workspace to support collaboration on-site and individual work from remote locations, continuing the use of a virtual communications platform, paying attention to employee recognition and promotion, and exploring alternatives to at-home remote work, among other strategies. Read more about this topic in our blog.
Challenge #5: Making Change a Positive Experience for Employees
A whopping 54 percent of HR leaders queried by Gartner conceded that they currently experience "change anxiety". Similarly, a Gartner study revealed that "day-to-day" adjustments, such as new colleagues, a new boss, and even seemingly small shifts in processes or systems, are 2.5 times more "exhausting" for workers than larger upheavals.
Solution:
Knowing that management trusts employees' ability to do their jobs properly will boost their ability to accept change. According to Gartner's research, employees that "have a high level of trust" are 2.5 times better at accepting change than those who do not.
Emphasizing and fostering cohesiveness among team members is equally important. As noted in Forbes, "Employees who work in well-cohesive teams, who listen and care for one another, have nearly twice the capacity to absorb change as those who work in low-cohesion teams".
Businesses can also benefit by maintaining open lines of communication about changes. This means disclosing and discussing why changes are being made and the good that will come from them, even if obstacles and challenges will surface as companies move toward their goals. It also means addressing changes frequently during team meetings and through other communications channels e.g., email, digital communications platforms, and newsletters.
Just as businesses must be ready to handle HR management challenges this year, they need to be prepared to ensure that payment acceptance and processing run smoothly.
Schedule a consultation to learn more about how E-Complish can make payments easier.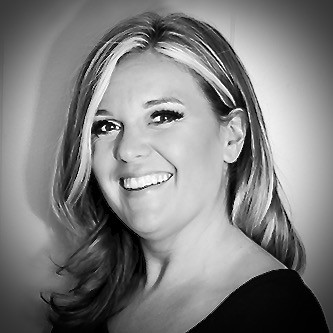 Amber Capece
Amber comes to E-Complish with 12 years of experience in the Hospitality Industry. We are sure you are wondering how…