Turn Holiday Gift-Givers Into Loyal Year-Round Patrons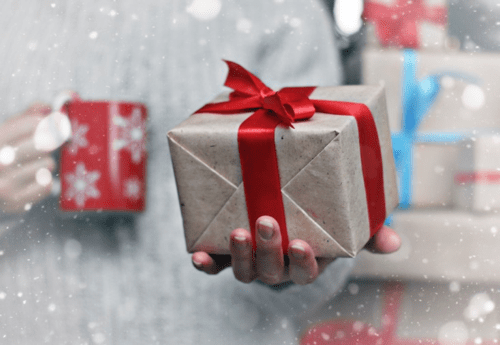 Some retailers bring in 40 percent of their annual sales during the Black Friday to Christmas holiday shopping period. To encourage repeat business throughout the coming years, use that peak spending season to form lasting relationships with customers, inspiring future purchases.
Reward Loyalty
Convert new customers into regulars by publicizing your loyalty program and its perks prominently over the holidays. The signup process creates buyer/seller connections. Those who can join easily for free and earn points conveniently for enticing rewards while buying gifts will come back to redeem them during your slower first quarter. To boost participation, offer branded freebies to new members just for registering. Choose anything they'll wear, use, or see often. Constant visual reminders will engage clients further.
A successful loyalty program goes beyond extending discounts and prizes. It can personalize customer experiences and gather valuable insights to drive sales, cut costs, and increase repeat business. During enrollment, request basic information to learn more about members. Typical details include names, phone numbers, email addresses, delivery addresses, and birthdates. Then add purchase specifics. All that data helps you serve clients better while boosting spending. Subsequent orders clarify shopping habits and personal preferences more.
Appoint Brand Ambassadors
You'll prolong your holiday promotions' impacts and get better long-term returns if you dub select loyal consumers brand ambassadors. These satisfied customers share their sincere physical/online store and product/service endorsements with others. Avid fans are cost-effective ways to enhance your reach. Some retailers pay them for their efforts, but many furnish special VIP rewards instead. If your company and offerings impress devoted purchasers enough to plug your benefits, they'll boost your sales.
Check your loyalty data to spot your highest spenders and most frequent shoppers. After thanking suitable partners for their ongoing patronage, ask them to spread their positive opinions among their personal and online networks. Explain your brand ambassadors rewards like VIP events, exclusive offers, and insider news. Ideal advocates fortify customer connections you begin forging during the holidays. If you create fun personalized gift-shopping sprees, many first-timers will become eager supporters who attract many more regulars.

Personalize Customer Experiences
Tailoring individualized offers encourages future purchases. Make all consumers feel that their buyer/seller relationship is unique not that an algorithm analyzing their previous choices is predicting their next selections. So collect and use individual clients' details and shopping habits to communicate with them in personalized ways. If Jim orders coffee table books frequently, for instance, offer him a free book light for making a similar buy during his birthday week. That gives Jim a tempting deal while conveying enough appreciation to remember and celebrate his special day.
Offer Various Payment Methods
A study reported that 73 percent of internet shoppers want to choose from several online payment options. Beginning January 2018, all customizable E-Complish platforms will accept MasterCards with new bank identification numbers (BINs). The credit card provider will augment its depleted 5-series (510000-559999) numbers with a 2-series (222100-272099) BIN range. These additional first six account number digits will last another century. Popular E-Complish solutions for online purchases include HostPay (our consumer e-commerce portal) and MobilePay (our smartphone/tablet app and website user interface).
Be Helpful
To simplify getting assistance, feature all contact options on one easy-to-access web page. Prepare to handle increased questions during the hectic holidays. Train your support staff to convert complaints into sales. Unhappy shoppers are chances to find and fix problems. Resolving issues or mistakes well can turn negative experiences into reasons for consumers to revisit. Show new guests that your business values them by settling difficulties quickly and satisfactorily so they'll want to return. Assign personnel to monitor your customers' social media comments, addressing online grievances promptly and respectfully.
Exceed Clients' Expectations
How can you surprise and delight your patrons in memorable ways they'll share with friends verbally and across social media? Provide free holiday shipping, beat guaranteed delivery dates, and make free returns seamless.
Prioritize Incentives
January deals encourage new and existing customers to come back. During the December rush, add goodies like coupon codes to your shopping carts to generate post-holiday sales. Then spread specials out over the entire year. To extend your reach, partner with non-competitive merchants in cross-promotional efforts. Each could agree to send email blasts or printed postcards publicizing the other store's campaigns to its client contact list. Schedule a consultation to learn more.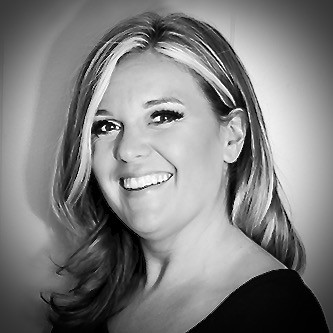 Amber Capece
Amber comes to E-Complish with 12 years of experience in the Hospitality Industry. We are sure you are wondering how…