Versatile Healthcare Payment-Processing Options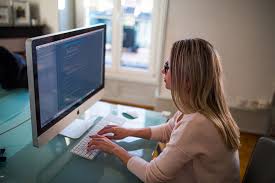 Medical professionals' main priority is personalized care for their patient's well-being. But like any business, overseeing financial aspects closely also is essential. Today's fluctuating healthcare environment is making your invoicing and collection role more vital. Ineffective methods can lead to various payers withholding funds, your inability to meet payroll, and legal troubles with insurance companies.
Insurers and medical providers including hospitals, ancillary services, and clinics have unique payment needs that differ from conventional retailers. You may issue both one-time bills and recurring statements. Patients might want multiple transaction options like using credit and debit cards in person, online, and via phone calls and mobile devices. Find out below how upgrading your approach will improve your revenue cycle.
Practitioner Concerns
A survey ranked healthcare provider priorities as:
90 percent: Raising point-of-service patient collections;
80 percent: Improving patient settlement volume beyond service points;
74 percent: Increasing Electronic Remittance Advice (ERAs) and Electronic Funds Transfers (EFTs);
58 percent: Boosting electronic bill presentment;
48 percent: Expanding patient self-service.
Those findings highlight the key role that integrated transaction processing of debit and credit cards plays in sound healthcare financials. More remittance options and recurring billing lead to faster payouts, which increases cash flow. Accepting money before and after services maximizes revenues, reduces bad debts, improves payment assurance, and raises collections.
Software Selection Criteria
Insurance payers may furnish a sizable chunk of your monthly receivables, but patients might be your top income source. Although billing other parties properly is crucial for economic prosperity, time-of-service transactions could boost your finances. But ensuring that your practice receives payments for rendered services can be challenging.
Patient/provider relationships are so important that you can't afford to partner with a shady payment processor. Your practice's optimal interface is a comprehensive yet customizable solution that fulfills your unique needs and fits your budget. An E-Complish platform that boosts your efficiency and revenue cycle will maintain the costly efforts of delivering ongoing quality healthcare.
When choosing your billing and/or payment provider, consider these factors:
Costs: Invoicing and transaction-processing rates vary by vendor and your practice's focus and size. E-Complish simplifies accounting duties by taking a percentage from each remittance as payment.
Patient engagement: Web portals allow patients to view and pay their accounts online. Various E-Complish applications feature Internet payment consoles that payers can access at their convenience from desktop or mobile devices.
Remote hosting: Secure, efficient payment systems ensure patient data privacy and minimize wait times. Company-provided servers that host and store your data with their software securely offsite free you from costly and risky expenses if hardware issues occur.
Medical billing and transaction vendors keep up with remote maintenance and updates. All expandable E-Complish hosting facilities are protected and reliable. Backups safeguard against all power problems, making downtime virtually impossible.
PCI-Compliant Solutions
At E-Complish, everyone shares your desire to minimize administrative burdens involving payment reconciliations while improving your collection ratio. Offering flexibility in when and how your patients can pay their bills improves consumer satisfaction. Typical patrons prefer popular conveniences including emailed statements, debit and credit card acceptance, and recurring transactions.
Just submit a wish list of our applications that suit your specialized needs best. E-Complish's programming experts will customize a versatile PCI-compliant platform to fast-track your statement and transaction processing. Our streamlined approach integrates your tailor-made payment gateway into your current point-of-sale (POS) system, website, or software. Favorite options include:
Electronic Billing Presentment and Payment (EBPP): This intuitive console is a convenient way to handle merchant services that decrease paper, printing, and postage costs immediately. After converting to EBPP, you can slash expenses by 20 percent and shrink missed or late payments by 15 percent. Almost 50 percent of patients pay their bills upon receiving email notifications, speeding bank accounts, and credit-card collections.
VirtualPay: Staffers can streamline all patient remittances via one internal online portal. This comprehensive system combines all E-Complish solutions. From sending branded invoices to final receipts, this payment gateway accepts and processes credit card, direct debit, and check transactions. Revenue-increasing features include a 24/7 call center, instant Automated Clearing House (ACH) access, RecurPay, and ample reporting tools.
MobilePay: Your patients can make payments quickly from any location at any time with handy mobile credit card processing. They'll be grateful for easy access to the MobilePay website or app on their smartphones or tablets. And you'll appreciate how rapidly collections mount.
Schedule a consultation to learn more.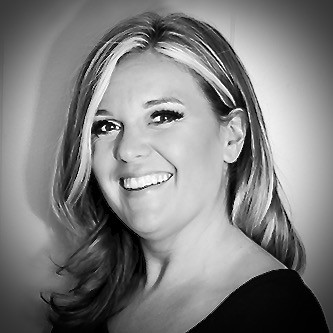 Amber Capece
Amber comes to E-Complish with 12 years of experience in the Hospitality Industry. We are sure you are wondering how…