What Is CBAP Certification and Why Is It Important?
What Is CBAP Certification and Why Is It Important?
In 1970, Congress passed the Bank Secrecy Act (BSA), also known as the Anti-Money Laundering (AML) law. Since that time, financial institutions, as well as "money services" providers (among them payment processing solutions providers) and other related entities, have been required to cooperate with government agencies to detect and prevent money laundering (ML). To facilitate compliance with these requirements, many organizations empower members of their team to attain the professional designation of Certified BSA/AML Professional (CBAP) through participation in an organized program. Let's take a look at what this involves, and why it's important for providers and merchants alike.
The 'Meat' of CBAP Programs
Educational programs designed to enable CBAP certification are highly comprehensive and focus on the fundamental concepts of BSA/AML regulations, as well as on their application and best practices related to such applications. The curriculum covers BSA and AML requirements; the traditional financial record-keeping elements of currency transactions, monetary instrument sales, and funds transfers; Customer Identification Program (CIP) requirements, due diligence, and record retention. It also delves deeply into high-risk customer factor identification usage and risk assessment best practices at the bank entity, CIP, AML, and Office of Foreign Assets Control (OFAC) levels. Specific topics addressed range from currency transaction reporting (CTRs) and exemptions, OFAC control, and international transportation of currency or monetary instruments (CMIRs) to information-sharing, suspicious activity reporting (SAR), and record retention and penalties.
However, it does not stop there. Individuals who have attained CBAP designation do not automatically retain it. Rather, they must earn an additional 20 Continuing Professional Education (CPE) credits over a two-year period in order to maintain their CBAP certification.
Benefits of CBAP Designation
With CBAP-certified team members in the fold, financial services and other entities impacted by BSA and AML regulations including payment processing solutions providers enjoy an improved ability to detect and prevent suspicious and criminal activity. This, in turn, not only protects their interests; it safeguards the interests of their merchant clients.
Additionally, to qualify as a Payment Facilitator i.e., a company that allows its merchant customers to utilize its infrastructure to accept electronic payments money service companies and other entities must have a robust AML/BSA program. CBAP courses, and the professional designation that results, are recognized as providing Payment Facilitator organizations with the extensive understanding of AML and BSA needed to maintain such a program, again supporting the caliber of services afforded to merchants.
E-Complish recognizes the value of CBAP certification and reaps its benefits through its comprehensive AML/BSA program.  Earlier this year, two members of its executive team Angela Gregory, Chief Financial Officer, and Greg Gaines, Vice President, Compliance and Customer Support earned the professional designation of Certified BSA/AML Professional-CBAP from Community Banker University®, the education division of the Community Bankers of America®.
To earn certification, both executives attended the recent Independent Community Bankers of America (ICBA) BSA/AML Institute™ and successfully completed the certification examination, with the latter confirming their mastery of the fundamental concepts of BSA/AML regulations and their application.
E-Complish will continue to strive for excellence in its AML/BSA program and other endeavors. Schedule a consultation and learn more about it.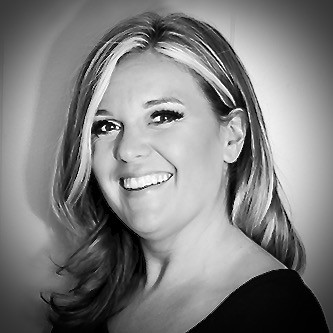 Amber Capece
Amber comes to E-Complish with 12 years of experience in the Hospitality Industry. We are sure you are wondering how…