Why Medium-Size Businesses Need an IVR System
Larger merchants have long embraced interactive voice response (IVR) payment systems that allow consumers to make payments by credit card, electronic check, or bank transfer using a landline or mobile phone. However, many medium-sized businesses have hesitated to leverage this technology when they could benefit from implementing it. Here's why it's time for IVR adoption by medium-sized companies.
In addition to faster, more timely payments compared to mailed checks, IVR systems can:
1. Reduce Expenses
Hiring, training, and paying a large staff to handle payments is a costly proposition, with calls using a live agent costing $5 to $25 apiece. That's an expenditure that quickly adds up. But by some estimates, businesses can save as much as 90 percent by switching from live agents to an IVR system, at least partially. Further cost savings come from avoiding overtime labor expenditures to accommodate increasing payment volumes.
2. Allow Payments to Be Collected Efficiently, No Matter any Staffing Constraints
IVR technology enables medium-sized merchants to handle large volumes of calls in a timely manner — as many as their larger counterparts — even if they only have a small staff in the accounts receivable department.
3. Enable "Anytime" Payment Acceptance
IVR systems can be used to accept phone payments 24 hours a day, seven days a week, 365 days a year. This decreases the likelihood of late payments and the resulting strain on the bottom line.
4. Increase Customer Satisfaction and Loyalty
Allowing consumers to pay their bills by telephone on their own terms — without regard to the day or time — paves the way for happier, more loyal customers. Further revenue opportunities and a greater sense of customer satisfaction are created when consumers need not waste time waiting to speak with an operator and can instead take advantage of an automated system that is available to accept calls immediately. Consumers who spend less time on the phone are much more likely to be happy and patronize the merchant again and again rather than switching to the competition.
5. Permit Easier Payment Collection from a Broader Base of Customers
Some customers like the idea of more convenient bill payment, but they may not be comfortable with mobile or text-based payment systems. Deploying an IVR system for payment acceptance empowers medium-size businesses to address the needs of these consumers.
6. Sharpen Merchants' Competitive Edge
Most consumers prefer to do business with companies that offer convenient payment options. Given the choice between patronizing a merchant that offers these options and a merchant that doesn't, they will likely gravitate toward the former.
7. Yield Valuable Business Insights
Savvy medium-sized merchants know that obtaining insights into their business — which can form the basis of improvements to the company that increases customer satisfaction and the bottom line — is as important for them as it is for larger companies. These valuable insights can be easily culled by reviewing data collected when customers make payments through an IVR system.
Learn more about E-Complish's IVR payment system or schedule a consultation.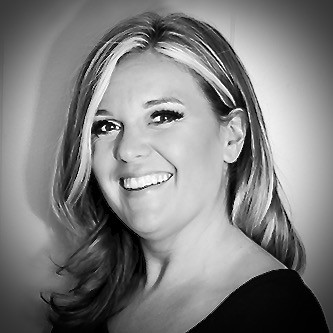 Amber Capece
Amber comes to E-Complish with 12 years of experience in the Hospitality Industry. We are sure you are wondering how…