Why Older Consumers Shouldn't Fear Online Payment and Banking
The popularity of online banking and digital payment options, including online payment methods, has been on an uptick since well before the COVID-19 pandemic drove consumers to seek alternative, non-contact, non-paper-based ways to handle their finances. Today, the move toward online banking and payments is at a fever pitch. But while more and more people now embrace the concept, some older consumers have been more hesitant to adopt it because they find the technology intimidating or believe it is not secure. And with more and more merchants discouraging contact and paper-based payments, it is time to help consumers overcome that hesitancy.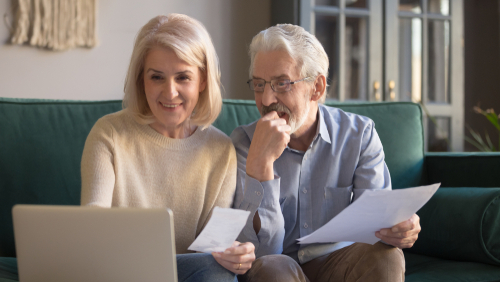 Banking and paying bills online offer multiple advantages to older Americans and all Americans, for that matter. Flexibility and convenience rank high on the list of these benefits. Consumers who are enrolled in online banking and bill payment programs can pay their bills, as well as view their account balances, locate automated teller machines (ATMs), transfer funds between accounts, and deposit checks, all without leaving their homes.
Physical challenges and the inability to get to a branch during service hours no longer prevent consumers from performing any of these tasks. Some financial institutions provide personal financial management tools, so consumers can virtually manage all their banking, credit, and financial accounts in one place.
Flexibility and convenience aside, it is not unreasonable that older consumers worry about the safety of online payments and banking. Many feel more comfortable doing their banking in face-to-face mode and have a nagging suspicion that a tech-savvy individual behind the scenes or on the computer screen stands ready to steal their financial information if transactions are conducted online. Some have heard about the risk of hacking, spyware, and viruses when handling payments and banking functions online.
But the reality is, the risk of mail theft is also real, and even more likely than the threat of hacking, spyware, and viruses, given the tighter controls being put into place by banks and third-party payment solution providers such as E-Complish. The fewer paper statements, checks, and personal information that goes through the mail, the better.
Really, online payments, like online banking, are more advanced and secure than ever before. Financial institutions must meet a high standard where protecting account holders' money and personal information is concerned. Federal and state regulations mandate that banks and credit unions use multiple layers of data security technology in their online banking systems, and regulators assess all institutions to ensure that stringent security requirements are being followed without deviation. Similarly, payment solutions providers have implemented multi-layered technology to safeguard consumers' sensitive information and are compliant with data security standards, like the Payment Card Industry Data Security Standard (PCI DSS).
In general, strong encryption technology is used to protect online payments and bank transactions. The technology of this type ensures that information being transferred from consumers' devices to the bank or online payment site is entirely unreadable and, as a result, that hackers or other malicious persons cannot view it or utilize it for nefarious purposes. Antivirus software and firewalls are very difficult if not impossible, to "breakthrough" complement these tools.
What's more, the operating system software that makes computers function has been improved and made more secure over time, while the relatively new operating system software run on mobile devices has, from the very beginning, been developed with an eye on strong security.
The attractiveness of online bill payment and banking, coupled with the security, should make the transition away from paper-based methods a "no-brainer" for consumers of all ages! Schedule a consultation to learn more about web-based payments.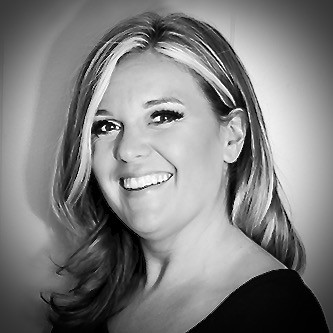 Amber Capece
Amber comes to E-Complish with 12 years of experience in the Hospitality Industry. We are sure you are wondering how…