Why Public Works and Customers Welcome EBPP
Researchers forecast paperless business-to-consumer invoices to hit the $23.4 billion mark globally by 2022.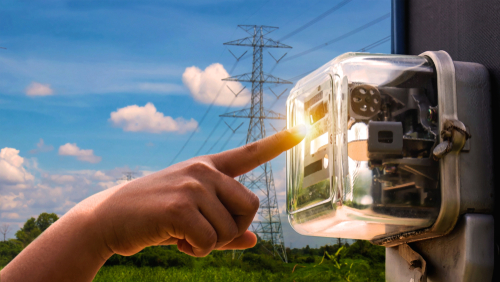 If you haven't upgraded to Electronic Bill Presentment and Payment (EBPP), your government works and customers are missing out on various benefits.
Basic Process
The convenient computerized EBPP system delivers utility bill reminders to your customers electronically. When they open your emails, they can click on your payment website link from among your payment options. Recipients select either credit or debit card as their transaction method to initiate fund transfers. Additional links can provide more information and support than paper invoices include along with new service offerings.
Main Benefits
This automated system manages and streamlines customer service and payment practices. Benefits include reducing processing costs and time by diminishing printing and mailing postal paper bills, improving marketing capabilities, optimizing working capital, and gaining an edge over old-school competitors. Customized EBPP platforms create digital audit trails to secure internet transactions and boost consumer confidence. This technology's interactive invoices let you settle any disputes electronically, eliminating long telephone conversations.
Major Growth Factors
Public works' reasons for using EBPP include reducing document delivery expenses, raising customers' engagement, and enhancing patron convenience. Likewise, today's tech-savvy consumers expect service providers to offer expedient remittance methods. High-speed internet and smartphone usage are major factors driving this trend. Mobile devices enable checking the latest electronic bills via email and visiting payment portals from anywhere and at any time. Users can complete transactions with debit or credit cards or online bank transfers instantly.
A major contributing factor to EBPP's growth is stiff competition between vendors launching converged communication solutions. Fourth-generation (4G) mobile networks are improving our broadband infrastructure rapidly. Continuously increasing speeds, bandwidth, storage capacities, and readily available computing power are pushing utility providers into e-commerce business models that accept paperless payments.
Convenient Solution
E-Complish's EBPP is the intuitive computerized platform that utility providers and patrons appreciate. While reducing paper, printing, and postage expenses, it encourages on-time transactions. This electronic solution cuts overhead costs by 20 percent and missed or late payments by 15 percent on average. Almost 50 percent of enrolled customers pay their bills the day they receive email requests.
EBPP integrates with HostPay (our consumer-facing portal), Virtual Pay (our comprehensive employee-facing online console), MobilePay (for easy smartphone and tablet transactions), and DirectPay (for interactive voice response [IVR] phone call payments).
Typical Industries and Customers
Government utilities include natural gas, electricity, water, sewage, and telecommunications. Other EBPP market segments encompass financial services, banking, health care, insurance, retail, media, education, and manufacturing industries.
Ideal target groups most likely to adopt your paperless EBPP method include:
New customers setting up accounts and/or starting service;
Digitally engaged populations like Generation X and millennials;
Patrons paying online after receiving paper invoices;
People authorizing automatic bill transactions via credit cards and bank accounts;
Customers already enrolled in distributed resource or energy-efficient programs.
After identifying consumers with the greatest likelihood of embracing your paperless billing and payment plan, instigate coordinated marketing efforts and easy online registration.
Case Studies
Water provider: A Colorado water company decided to expand its customer-service quality through EBPP. Research showed that most locals were ready to use electronic methods. Commuters relying on high-tech tools populated the forward-thinking city. So presenting invoices and accepting digital payments online became the new system's core features.
The water company used printed statement messages, bill inserts, Twitter tweets, Facebook posts, news releases, a city magazine editorial, postcards, Town Hall signage, and customer service agents to announce and promote its new EBPP plan. Four months following the program's launch, 59 percent of the utility's patrons who'd created online accounts had begun making regular electronic payments, and 22 percent had opted to go paperless. The resulting benefits included decreased transaction processing expenses and public works phone calls.
Power company: Half of a Georgia power company's customers were paying their invoices electronically, so it introduced an EBPP program. After enrolling 30 percent of its patrons in the plan, the utility discovered that those 750,000 participants reduced paper usage by about 1.5 million pages annually. So it's hosting a yearlong Paperless Billing Giveaway to expand that roster even more. By random selection, three winners signing up for this service during 2017 received $250 gift cards each quarter. Try a similar incentive to boost your registrations.
Schedule a consultation to learn more about it.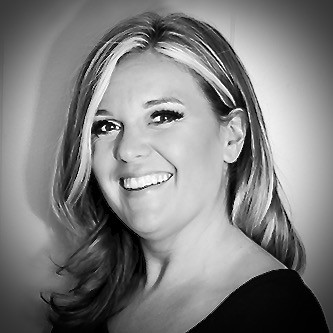 Amber Capece
Amber comes to E-Complish with 12 years of experience in the Hospitality Industry. We are sure you are wondering how…