Workers' Message to Employers: Pay Up Now
"Show me the money"! This is an iconic line from the film "Jerry Maguire"— one that has become a phrase that often comes up in conversations about finances. But it can also be considered a battle cry of American workers, with the addition of the word "now." In other words, employees not only want companies to show them the money; they want employers to pay them for their work immediately upon its completion.
Numbers Don't Lie
Results of several studies and polls confirm heightened demand for instant payments, as well as the strong impact of instant payment availability on worker loyalty. For instance, a 2022 study performed by one earned/early wage services provider in conjunction with the Center for Generational Kinetics revealed that 79 percent of Americans want to be paid the same day they work, up from 49 percent in 2018. According to the study results, 56 percent of workers would stay longer at their jobs if they could access same-day payments at no extra cost to them.
Similarly, data recently released by PYMNTS.com shows that nearly 64 percent of U.S. consumers would be "more willing" to work for companies that offered them "free instant payment support for their income and earnings". Slightly more than one-quarter (26 percent) of consumers would be willing to pay a fee to obtain their income and earnings instantly.
Other research — in this case, a poll conducted in 2021 by The Harris Poll for human resources and payroll management company Ceridian — points to a prevailing belief among U.S. workers that they should be able to access their earned wages at the end of every workday or shift. A whopping 83 percent of poll participants put themselves in this category.
The Center for Generational Kinetics study also identifies at least some of the reasons why interest in instant payments is on an uptick. More than half (54 percent) of respondents expressed concern about making their paychecks last until the next payday, up from 29 percent prior to the pandemic. Fifty-one percent of study participants reported that they find themselves short of money before their next payday, versus 24 percent in 2018.
Other Instant Payments Trends
Not surprisingly, demand for instant payments is particularly strong among U.S. consumers ages 18 to 44. According to the Harris/Ceridian poll, 80 percent of individuals in this "workplace demographic" would prefer that their pay be automatically deposited into their bank accounts as they earn it. Seventy-eight percent said fee-free access to on-demand pay would increase their loyalty to an employer, and 79 percent noted that it would make them feel "more valued" as an employee. Additionally, 81 percent of individuals polled said they would accept a job with an employer that offers complimentary access to earned wages on-demand over an employer that does not.
What's more, the popularity of instant payments among gig workers — spurred by the pandemically induced decreased availability of work and ever-more-saturated playing field as well as headaches caused by late payments — is also especially marked. Of gig workers queried for a study by one payment services provider, 70 percent said they would be more loyal to companies that issued them payments on the same day they performed their work.
What's Next for Merchants?
Clearly, the demand for instant payments is not going away. While offering payments in this fashion is not a viable option for every merchant, investigating whether cash flow and other operational parameters would allow it is worth considering. This holds especially true for merchants that employ (and must appeal to) gig workers, considering the booming gig economy and the growing ranks of individuals in the category. According to Industry Research's 2022 Gig Economy Market, the gig economy was valued at $355 billion in 2021 and will be valued at $873 billion by 2027, reflecting a CAGR of 16.6 percent.
By some estimates, 23 percent of U.S. gig workers are full-time freelance gig workers. Nearly half (49 percent) do part-time gig work, and 63 percent of ad hoc workers across the globe depend on freelancing as their primary income.
Schedule a consultation to find out how E-Complish can help with instant payments.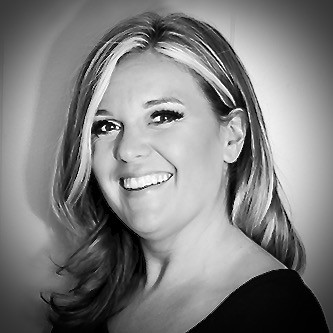 Amber Capece
Amber comes to E-Complish with 12 years of experience in the Hospitality Industry. We are sure you are wondering how…