Consumers Cash in on Digital Payment Technology
If numbers tell a story, and we think they do, consumers are "down" for digital payments in a big way, with subtle shifts in their preferences and behavior also on the radar. Let's take a look at the results of the 2022 Digital Payments Consumer Survey, conducted by global strategic management consulting firm McKinsey & Company, and at a recently released market study by Statista.
Multiple Digital Payment Options, Multiple Digital Wallets
The McKinsey survey is the seventh annual study of its kind and serves as clear proof that digital payments have more than attained mainstream status. According to McKinsey's research, digital payments penetration now stands at a very high level, with 89 percent of U.S. consumers using some form of them. Even more significantly, 62 percent of consumers queried for the survey reported using two or more forms of digital payment, up from 51 percent in 2021.
In a similar vein, the survey revealed, more than two-thirds of Americans expect to have a digital wallet at their fingertips within two years, with McKinsey analysts deeming it "likely that many will hold multiple wallets". Statistics lend credibility to McKinsey's prediction: Nearly one-third (30 percent) of survey participants said they intend to use three or more digital wallets in the coming years, compared to 18 percent in 2021. "This is a notable change from the legacy model of carrying around a single leather wallet," analysts from McKinsey wrote in the survey report.
It's no surprise, then, that according to Statista, the total transaction value in the digital payments segment is projected to reach $9.47 trillion (U.S.) in 2023. Total transaction value is expected to show a compound annual growth rate (CAGR) of 11.79 percent this year, resulting in a projected total amount of $14.79 trillion (U.S.) by 2027. The market's largest segment is digital commerce, Statista's figures suggest, with a projected total transaction value of $5.99 trillion (U.S.)  in 2023.
Multiple Payment Cards
But consumers aren't only gravitating toward using multiple digital payment options and maintaining multiple digital wallets. They are also funding their digital wallet payments with multiple payment cards.
Of respondents to another survey conducted by McKinsey, most — "following widespread promotional efforts designed to coax consumers to enter card credentials" — said they have loaded more than one card into their digital wallet. A whopping 40 percent stated that they "frequently" (every couple of weeks or more) eschew their default payment option and select another payment instrument. Funds availability ranked as respondents' most commonly cited reason for such switch-offs, followed by a desire to isolate different purchase types on separate cards and redemption of promotions or discounts.
Given these statistics, accommodating consumers' increased push for digital payment options, including digital wallets, is a wise move. So, too, is implementing a payments infrastructure that accommodates flexible digital wallet usage. E-Complish offers a wide range of digital payment solutions and services, schedule a consultation to learn more about it.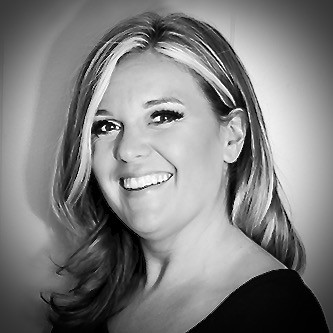 Amber Capece
Amber comes to E-Complish with 12 years of experience in the Hospitality Industry. We are sure you are wondering how…