FedNow: Not Right Away, But Sooner Than Expected
Instant payments are closer on the horizon than merchants may think. Initially expected to make its debut in 2024, and subsequently "some time" this year, the Federal Reserve Banks' FedNowSM Service is now on target to launch in the mid-2023 (May to July) time frame.
Currently being pilot tested by more than 120 organizations — among them financial institutions as well as several payment processors and solution providers — FedNow is, according to the Federal Reserve, being developed "to facilitate the nationwide reach of instant payment services by financial institutions, regardless of size or geographic location". Through financial institutions participating in the FedNow Service, merchants and consumers will be able to send and receive instant payments at any time of day, on any day of the year. Recipients will have full, immediate access to their funds, as provided via the Federal Reserve's FedLine® network. The network serves more than 10,000 financial institutions, directly or through their agents.
Here's a brief rundown of what merchants need to know about this latest development.
Eligibility to Offer FedNow Service
Documentation released by the Federal Reserve stipulates that "as with current Federal Reserve Bank services, (FedNow) will be available to depository institutions eligible to hold accounts at the Reserve Banks under applicable federal statutes and Federal Reserve rules, policies, and procedures". Participants will be able to designate a service provider or agent to submit or receive payment instructions on their behalf and, if they opt to do so, to "settle payments in the account of a correspondent". Merchants, consumers, and non-bank payment service providers will have the ability to access the service through depository institutions "as they do today with other payment systems".
FedNow Features and Options
Round-the-clock funds availability and integrated clearing functionality are the two basic features offered by FedNow. However, it also offers additional features based on participation options (for example, "send and receive", "receive only", and others) chosen by financial institutions. These include:
Send and receive. Institutions that elect to "send and receive" will be permitted to send, receive, and return customer payments. They will also be allowed to send and receive credit transfers from other financial institutions to support instant payment liquidity needs; send customer-initiated requests for payment (RfPs), and receive RfPs on customers' behalf.
Receive only. Institutions that fall under the "receive only" umbrella will be able to meet liquidity needs by receiving payments from other financial institutions. They will also have the option to return payments received, as well as to send RfPs (but not receive them).
Liquidity management transfers. Completing high-dollar-limit credit transfers with other financial institutions, and at scheduled times, will be an option for institutions whose participation parameters include liquidity management transfers. These transfers will be possible even when the Fedwire Funds Service is unavailable.
Settlement services. Support for correspondent/respondent relationships will be provided to institutions that opt for settlement services, with FedNow transactions for financial institutions that employ correspondents setting in correspondents' master accounts.
Other elements. Fraud prevention tools, payment inquiry support, and a liquidity management tool will also be featured in the first version of FedNow Service.
Payments Flow
The FedNow Service payments flow will be fairly straightforward, involving six steps:
Initiation of payment by the payer, who does so by sending a payment message to their financial institution. The message is conveyed via an end-user interface outside of FedNow.
Receipt of payment instruction by the payer's financial institution, which authorizes the transaction if there are sufficient funds in the payer's account.
Submission of a payments message to the FedNow Service, executed by the payer's financial institution.
Validation of the payments message by FedNow. The contents of the message are then sent to the payee's financial institution for acceptance or rejection.
Response from the payee's financial institution. The payee's financial institution informs FedNow that the payment message is accepted or rejected. If the latter, FedNow notifies the payer's financial institution of a payment failure. If the former, FedNow automatically deducts funds from the payer's account and posts them to the payee's account.
Notification of transfer. FedNow notifies all parties that funds have been successfully transferred, marking the completion of the transaction.
FedNow vs. the ACH Network and Same Day ACH
Some have questioned whether FedNow will replace the Automated Clearing House (ACH) Network. The answer is "no". Rather, FedNow is expected to complement ACH services.
The National Automated Clearing House Association (Nacha) introduced Same Day ACH in 2016. While payments are posted and settled on the same day they are initiated when Same Day ACH is used, this does not happen immediately. Consequently, according to the Federal Reserve Banks, Same Day ACH falls under the "faster payments system" umbrella and is not considered an "instant payments system".
Watch this blog to find out about further developments concerning FedNow. Learn more about E-Complish's payment solutions and services or schedule a consultation.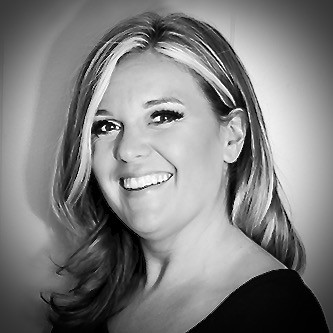 Amber Capece
Amber comes to E-Complish with 12 years of experience in the Hospitality Industry. We are sure you are wondering how…