10 Benefits of Offering Electronic Bill Payment Options
Do you want to make your and your patients' lives easier? Electronic Bill Payment and Presentment (EBPP) could be the solution. As one of the must-have payment technologies, EBPP can simplify your invoice management process, build customer trust and increase engagement.
Although digital payment solutions have become more popular lately, many people are unaware of all the benefits of electronic billing. This blog post will explain ten key advantages of offering electronic bill payments to help you decide if it is the right option.

1. Time and Labor Savings
Creating and sending invoices manually and processing check payments is time-consuming and labor-intensive. Moreover, if customers misplace invoices, you spend additional time and resources creating and sending duplicates.
Electronic invoices that provide customers with a link to pay online with their credit and debit cards, via mobile phone, or by responding to a text message are much more efficient.  And you have the option of automated repeat billing. The more electronic payments businesses accept the more streamlined their operations become in terms of time and labor.
2. Cost Savings
Using less paper isn't just good for the environment; it also benefits your bottom line. Switching to online billing gives you full access to color invoices without the extra cost of ink. Statistics indicate going paperless billing reduces costs by as much as 90% and saves up to 85% of costs spent on paper, printing, and postage. 
While adopting paper-free technology has upfront costs, the long-term ROI for digital-first companies suggests you can make 13% more revenue and be 50% more profitable. 
3. Enhanced Efficiency for Optimal Productivity
85% of Americans own a smartphone and can settle their bills from anywhere at any time. According to a Future of Payments Survey by Onbe, 70% of US consumers prefer to receive digital payments, and 73% like to pay via digital methods. Therefore, more than 50% of patients are willing to pay their electronic bills from their phones, expediting the process for them and you. 
Additionally, gaining access to your customers' spending behavior and preferences via digital payments also gives you an advantage over your competitors. While EBPP implementation challenges exist, they can easily be overcome with the right payment gateway.
4. Increased Customer Satisfaction and Loyalty
Paying bills online is key to creating customer loyalty, yet it is often neglected. Healthcare organizations must focus on the checkout process to improve the customer journey and build loyalty.
Patients want to be able to pay in different ways, so providing more payment options at checkout increases their satisfaction and your cash flow. 
Enhancing the payment process and making transactions more straightforward creates a pleasant experience and a positive competitive advantage for your business.
5. Maximized Business Operations with Increased Security and Reliability
Despite potential cybersecurity risks, online payments offer the most secure way to make transactions. Companies like banks and large corporations use advanced encryption techniques to protect customers' data, which is impossible with other payment types. 
Attempting to meet these security protocols alone can be costly and time-consuming, so many organizations turn to a PCI Compliant Service Provider like E-Complish for help.
6. Streamlined Management and Improved Convenience
The convenience of automated online payments and recurring payment capabilities provide significant relief for your staff.  Ultimately, digital bill payment solutions mean more time for them to focus on other, potentially more rewarding tasks.
Moreover, using electronic payment systems eliminates the hassle of bounced checks. Pre-authorization helps to confirm funds are available, reducing the chance of lost revenue and frustration from chasing the money.
7. Hassle-Free Online Payments (No Need for Cash or Cheques)
Accepting checks for payments at your department may seem like a no-brainer, but it can come with hidden costs. From bank runs, reconciliation issues, and extra fees, there is data to show that the process is not always efficient.
On the other hand, switching to online payment processing not only saves money but also increases your client base. By making the payment system more accessible, you'll receive more applications than you would have otherwise.
8. More Clientele due to Enhanced Payment Flexibility
The introduction of digital payment options into medical practices has become increasingly commonplace due to their convenience and safety. Offering different ways to pay bills online has been proven to boost satisfaction, with a third of patients expressing dissatisfaction with manual billing.
In this competitive environment, independent healthcare practices can't risk losing customers due to slow payment procedures, so digitizing operations may be the best solution for old and new businesses.
9. Smooth Financial Transactions and Reduced Late Payments
Online payment methods save patients time, so they are less inclined to procrastinate handling their electronic bills. Submitting bills online requires minimal effort and can be done anywhere, making it more desirable than traditional methods.
This convenience reduces the possibility of forgetting and provides a quicker revenue collection method. You won't have to spend time or money sending reminder letters, and DSO (Days Sales Outstanding) is minimized.
10. Added Convenience with Automated Recurring Payments
Recurring payments via online services give patients a measure of control over their money, allowing them to ensure they have enough funds to cover bills. For instance, they can have money debited the day after they get paid so that they don't need to worry about missed payments or having their bills sent to collections. Once they have the system set up, they don't have to do any further work, meaning your practice receives money promptly.
Maximize Your Business Potential with E-Complish
As a healthcare provider, you want to make collecting revenue as simple as possible because it keeps your business running. It can be difficult, however, since many patients don't pay their bills on time or in full. Offering multiple payment options via digital platforms benefits your customers and your practice.
It's appealing because it gives a customer greater convenience – money is taken directly from their bank account – and it's beneficial for account reconciliation as it reduces workloads, allowing you to focus more on patients. E-Complish offers a wide range of online billing solutions. Contact us to find out more about our electronic payment system.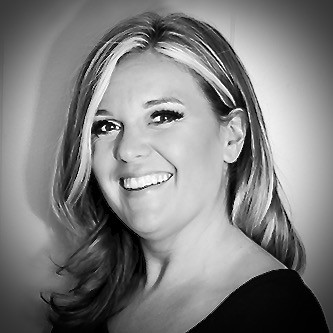 Amber Capece
Amber comes to E-Complish with 12 years of experience in the Hospitality Industry. We are sure you are wondering how…